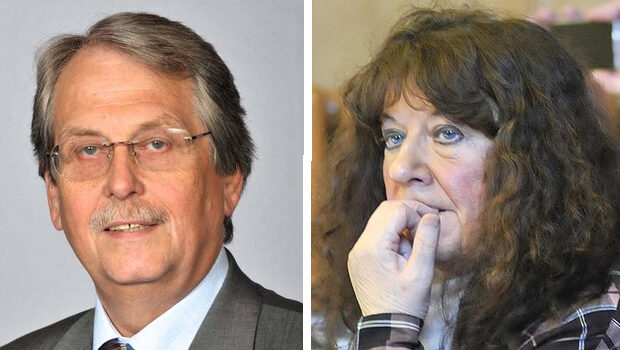 Cllr Chance's Harbour Challenge
NYE Harbours correspondent ALLAN ROBERTS writes in response to the Enquirer's disclosure of the email sent by Councillor David CHANCE [Con.] to SBC Leader, Councillor Steve SIDDONS [Lab.] – see "SBC Rogue Officers Wagging The Dog – Again" (pub. Mon. 27/09/21) – regarding the ongoing accounting irregularities associated with Harbour revenues.
~~~~~
How sad that the content of Cllr Chance's message/questions to the Council Leader will come as no surprise to those who follow the murky going-ons at Scarborough Borough Council.
The long-standing dispute to determine the Whitby Harbour boundaries that Cllr Chance champions is not dissimilar to the position at Scarborough Harbour (SH) although, I would suggest, the Harbour boundaries at Scarborough should be far easier to determine.
Just as car-parking income is at the heart of the Whitby Harbour boundary/income dispute, so it is at Scarborough West Pier, where the 109 car-parking places generate a NET income of around £208,000 per year, which is diverted to the General Fund, while the West Pier itself is left to rot.
For example, this building has been propped up by scaffolding since 2015:
In 2010, in a plan dreamed up by SBC Officer John Riby, a block of 16 bait sheds on West Pier were demolished to create 44 of those car-parking spaces, on the promise that the revenue from those spaces would be spent on updating facilities for fishermen.
In truth, John Riby was less than honest (no surprise there, considering his involvement in the Marine Drive fiasco).
Subsequently, that revenue was not credited to the Scarborough Harbour account, but was syphoned off to the Town Hall (General Fund).
The NET income for the three years ending March 31 2020 are below:
The fact that the West Pier car park is on Harbour property is beyond dispute, when you consider that, at Scarborough, without piers there would be no Harbour. It is logical then, that any car park revenue derived from West Pier should be retained to maintain that Pier and the buildings upon it.
To her credit Cllr Jefferson has raised that very point on several occasions at consultation meetings, with no apparent response, that I am aware of.
Notably, (from the minutes) on,
JULY 2012
Cllr Jefferson asked why SBC take revenue generated from the West Pier Car Park, when it was agreed approximately 10 years ago this revenue would remain within the harbours
JANUARY 2014
Cllr Jefferson confirmed revenue generated from the additional car parking spaces from the demolition of the bait sheds should have remained within the harbours budget as previously agreed.
Unfortunately, since taking on her new role as Harbours supremo, Cllr Jefferson seems to have lost interest in this issue, and instead is positively gushing (no pun intended) in her support for  the Councils 'Harbour  Masterplan' which proposes replacing the  West Pier  car park with a watersplash feature for kiddies!
As has been stated so often in the recent past, Cllr Jefferson appears to have no interest or experience in Harbour matters.
Perhaps the time has come for her to stand down from the role of Harbour supremo, and make way for someone who will stand up for the Harbour users.
Step forward, Cllr Chance . . .