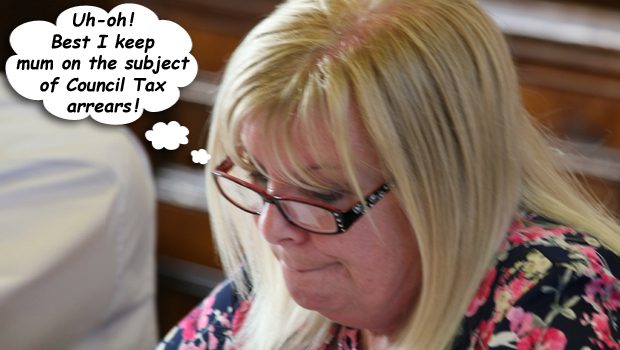 ERYC: Cllr Dee SHARPE – Serial Council Tax Dodger
Following FOIA disclosures regarding Councillors who did not pay their Council Tax without recourse to enforcement procedures at;
East Riding of Yorkshire Council (ERYC) is the next Council to provide a response to one of a series of identical Freedom of Information requests, in the following terms:
For each of the financial years 2011/12, 2012/13, 2013/14, 2014/15 and 2015/16 until the date of your response:

(1) which ERYC Councillors have been the subject of recovery action, either in the form of demands sent by letter or email, or by court action. Please specify which type of recovery action, where applicable.

(2) which ERYC Councillors have been barred from participating in voting on budgetary decisions, contingent upon Council Tax arrears of two months or more.
In an FOIA response well overdue and out-of-time, ERYC has disclosed that only one ERYC Councillor is captured by my FOIA request.
For four consecutive financial years, Councillor Dee SHARPE [Con.] received a summons in respect of Council tax arrears:
2011/12
2012/13
2013/14
2014/15
For reasons which remain unclear, Councillor Dee SHARPE [Con.] was not prohibited from taking part in budgetary votes. I shall be pursuing this anomaly.
Councillor Dee SHARPE [Con.] has been much in the news recently, following her abortive complaint of harassment against Councillor Andy STRANGEWAY [Ind.], who has been relentlessly exposing wrongdoing since his election in May 2016. The new broom is sweeping exceedingly clean.
It is understood that the regional newspapers are watching the development of the Dee SHARPE story as it unfolds, here on the North Yorks Enquirer.