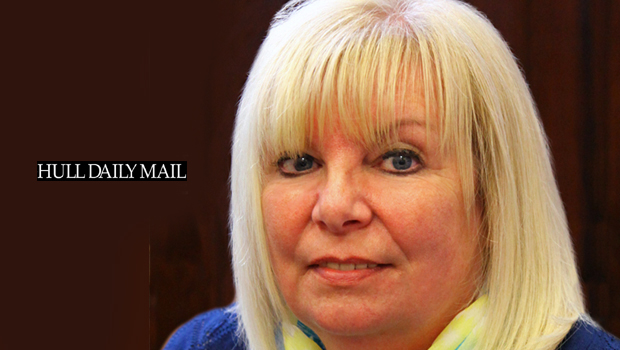 Cllr Dee SHARPE Hits The MSM
an "In My View" article by NIGEL WARD, noting the Hull Daily Mail coverage of yesterday's North Yorks Enquirer revelations about East Riding of Yorkshire Councillor Dee SHARPE [Con.].
~~~~~
It is always gratifying to observe the mainstream media picking up on an Enquirer exposé, albeit without acknowledgement to the source.
Today's Hull Daily Mail features, on page 5, a detailed report on the activities of ERYC Councillor Dee SHARPE [Con.] in regard to her non-payment of Council Tax in a timely manner, as well as some of her less-than-transparent business activities.
Readers may recall that Councillor Dee SHARPE [Con.] has made previous appearances in the Enquirer, most notably when she sought (unsuccessfully) to have a Harassment Warning served on fellow ERYC Councillor Andy STRANGEWAY [Ind.] in retribution for his series of satirical Photoons which many saw as a 'heads-up' about a forthcoming round of exposés.
Councillor Dee SHARPE [Con.] is by no means the first Tory in the Yorkshire area to have sought protection against exposure through, in my view, an abuse of the terms of the Protection from Harassment Act 1997.
Of further concern is the fact that I have received no response from ERYC Leader Councillor Stephen PARNABY [Con.] to my Open Letter concerning the appalling conduct of his fellow Councillor Dominic PEACOCK [Con.], who has been nationally condemned for his remarks concerning the murder of MP Jo COX [Lab.]. In my view, this would suggest that the Leader may have a predilection for defending wrongdoing by members of his Conservative Group.
Councillor Dominic PEACOCK [ex-Con.] has reportedly since been expelled from the Conservative Party at national level.
Members of the public may wait for a long time for Councillor Stephen PARNABY [Con.] to express any criticism of Councillor Dee SHARPE [Con.], with whom he is reputed to enjoy a particularly close relationship. Still, as Labour PM Harlod WILSON famously opined, "A week is a long time in politics" . . .