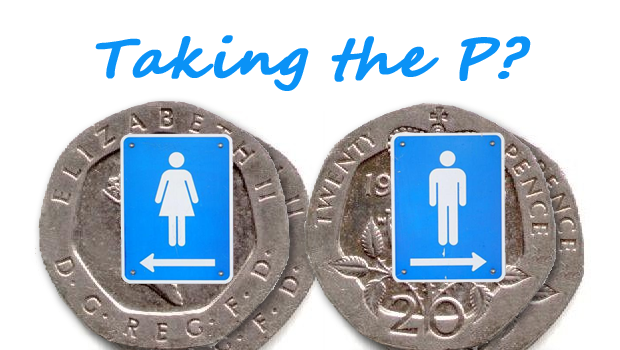 A Letter to the Editor from two visitors from Norfolk, bemoaning the monetization of public conveniences in the Borough of Scarborough – and the poor quality of the facilities.
~~~~~
Sir,
We have just returned from a lovely break around Yorkshire, particularly concentrating on Whitby and Filey.
Unfortunately we write to complain about the disgusting charge for public toilets per person of 40p each time.
Over the course of the day all four of us used the toilets three times each equating to £4.80 per day for each resort.
We are pensioners and even if we were not, this charge is positively extortionate. For the price being charged, we would expect heated conveniences with flowers, luxury soap and an attendant present to ensure cleanliness by way of disinfecting seats and surfaces on a regular basis.
The toilets were basic, very cold with loose seats, uninspiring decor and old fittings. The cost to a family of four per loo visit plus parking is unthinkable; in addition, who carries loads of 20p coins in their pocket to fund the use of these essential (not a luxury) facilities?
If this is expected, then machines which issue small coins should be available to enable the urgency and readiness of coins to exchange for the use of this purpose.
This is daylight robbery by any council – and does very little to encourage visitors and indeed locals to want to come to Yorkshire to spend money in any of the lovely shops.
We will not be returning as we do not think we could afford the essential use of toilets in your area.
How can the council justify this charge with facilities as they are?
Your response would be appreciated.
P and M Miles
Norwich, Norfolk