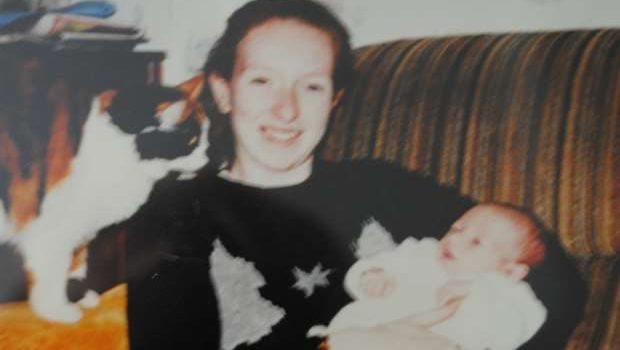 A Letter to the Editor from police and crime correspondents TIM HICKS and CHRIS CLARK.
~~~~~
5.19. Claudia: Sharon Harper Re-Assessed  
Dear Sir, 
The NYE has for some time been running a series of articles by myself and retired police intelligence officer Chris Clark, on unsolved murders we believe were committed by serial killer Christopher John Halliwell. This has been a major investigation, which is still on-going. We are grateful to the NYE for supporting us in this task. 
Halliwell was convicted of the murders of Becky Godden-Edwards (aged 20) in 2003 and Sian O'Callaghan (aged 22) in 2011, in Swindon. He is currently serving a full term sentence and will die in prison. However, the true extent of his crimes has never been revealed, despite the relentless efforts by Detective Superintendent Stephen Fulcher – the officer that destroyed his career, finances and health to ensure Halliwell was arrested and jailed for a full life term – to have the full extent of his offending resolved.  
The full story of the investigation is told in Fulcher's book "Catching a Serial Killer", which starts with this dedication: 
"To Sian and Becky and the girls who haven't been found"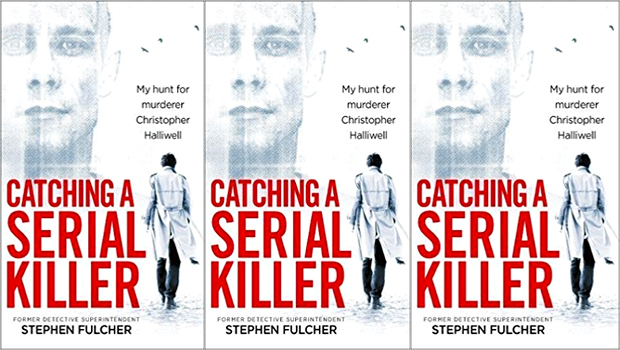 The public have become more familiar with the story of the injustice done to Detective Superintendent Fulcher and his determined struggle to obtain a full antecedent investigation into the other murders Halliwell committed, from the series "A Confession" starring Martin Freeman as Fulcher.
 In August 2018, the authors ran this article in the NYE on a series of murders in the North and the Midlands, which we asserted Christopher Halliwell should be a suspect for: Halliwell the secret murders Part 3: The other Northern and Midlands cases. One of them was the case of Sharon Harper. 
The Murder of Sharon Harper (Case 12)
 Sharon Harper went missing just after she left her work as a barmaid at the Market Cross pub in Westgate, Grantham at midnight on Saturday the 2nd of July 1994. Her body was found in a car park. Her body was partially concealed with ornamental shrubbery; she had been beaten about the head and strangled. The autopsy revealed that she had had sex before she was killed. She was not a prostitute. 
Her case was covered by Crimewatch UK and can be seen in this video clip at 32 minutes: here and at 7 minutes here.
Police investigated two witness reports of a man described as being in his mid-30s with long dark hair arguing with Sharon near the Archways service station and then outside a telephone box on Harlaxton Road. This man has been designated as the prime suspect by Lincolnshire Police.
Although five people were arrested, no-one was ever charged. 
Grantham Journal report with more information here.
Chris's assessment is as follows:
"Lincolnshire Police have stated that the man seen at the Service Station is probably the killer. Although Halliwell fits this man's description. (He was thirty in 1994, his hair colour is dark and it is unknown how long he wore his hair in 1994). For me the man at the service station is not the killer, because he was on foot.
I believe Sharon was abducted in a motor vehicle. It is most likely that Sharon was picked up by a car near the service station, where the East to West A52 Stoke-on-Trent- Derby-Nottingham-Grantham-Boston road meets the A607. This runs half a mile to where Sharon was murdered and dumped in ornamental shrubbery in the Shepherd Construction car park in Earlesfield Lane. Police investigated sightings of a mystery car parked at Shepherd Construction at 3.35am on July 3. From there it is a short journey onto the A1 North/South."
The authors believe Halliwell should be considered as a suspect because:
Halliwell may have visited Grantham on a narrow boat or fishing holiday, or for work. He could therefore be familiar with the area and the canal network.

 

The victims route home took her along Westgate and Harlaxton Road, which run parallell with the Grantham Canal, and then along

Trent Road which crosses the Grantham Canal.

 

 

The telephone box and Archways service station on Harlaxton Road are about half a mile from the point where Trent Road crosses the Grantham Canal.

 

The deposition point in Earlesfield Lane is about 100 yards from the Grantham Canal. and about a mile from the River Witham which is a well-known fishing location.

 

Like Julie Jones (Case 20) and Michaela Hague (Case 22), Sharon Harper's body was found in a car park, which is consistent with Halliwell's modus operandi.

 

Like Sian O Callaghan and Becky Godden-Edwards, Sharon Harper's body had been concealed.

Sharon

had been strangled, which is consistent with Halliwell's method of murdering his victims.

 

There were some items missing from the body, but the investigation identified that theft was not the motive for Sharon's murder. Halliwell is known to have collected trophies from his victims, so this is consistent with his modus operandi.
Now the national press has caught up with the NYE. Please see this article from the Daily Star on the 2nd of November 2019 here, in which Sara asks for Halliwell to be considered as a suspect.
Media attention is always essential to resolving cold cases. We are therefore writing to bring this development to the attention of our readers, to keep the case in the public eye and to demonstrate that the NYE is delivering cutting edge, high quality crime journalism ahead of the nationals.
Sharon's daughter Sara Fowler, never knew her mother, because Sharon Harper was murdered when she was five months old. They are pictured above in the lead illustration. She made an appeal five years ago for pictures and memories of her mother by Sara which was covered in this article in Grantham Matters. She is desperate to find out what happened to her mother.
Yours sincerely,
Chris Clark and Tim Hicks
---
Christopher Halliwell in North Yorkshire: NYE Appeal 
The authors have reason to believe that he operated and offended in North Yorkshire. 
Christopher Halliwell (shown below) had interests in narrow boating and fishing. He led an itinerant lifestyle working in the building industry, as a driver and as a grave-digger. He routinely used prostitutes. 
He had a slim athletic build and spoke with a slight Swindon accent. You can see and hear him in the video in the article here taken while he was in custody.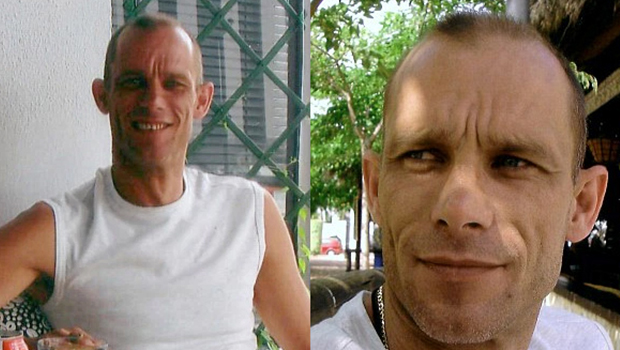 Did you see Christopher Halliwell at:

Fishing at Scarborough?
Fishing at Whitby?
Fishing along the River Tees?
Fishing at Scaling Dam?
York?
Ampleforth?
Oswaldkirk?
Middlesbrough?
Huddersfield?
Truck stops along the A19?
If so, you can talk to a journalist by contacting the North Yorks Enquirer using our letters@nyenquirer.uk address. All responses will be treated in the strictest confidence. 
The NYE Christopher Halliwell series
The NYE is the only media organisation that has conducted an in depth ongoing investigation into Halliwell. Links to our articles are below. They constitute the most up to date and continually updated source of information available to the public. 
If you enjoyed this article, you may want to read the others in the series:
1.   The breaking of Detective Superintendent Stephen Fulcher. By Tim Hicks
2.   Book review: "Catching a serial killer" by Stephen Fulcher. By Tim Hicks
3.   Christopher Halliwell and Peter Sutcliffe compared. By Chris Clark & Tim Hicks
4.   Christopher Halliwell how many victims? By Chris Clark & Tim Hicks
5.   Christopher Halliwell: The Secret Murders. Parts 1 – 14.
5.1.  Scotland 1.
5.2.  Is Halliwell the "East Lancs Ripper"?
5.3.  The other Northern and Midlands cases.
5.5.  The River Tees Murders.
5.6.  Halliwells undetected victims.
5.7.  Police media operations against the NYE's Halliwell investigation. Part 1:
(1. Wiltshire Police, 2. North Yorkshire Police and 3. Cleveland Police)
5.8.  Police media operations against the NYE's Halliwell investigation Part 2
(4. Greater Manchester Police. 5. Greater Manchester Police and Crime Commissioner).
5.9.  York: Did Halliwell murder Claudia Lawrence? 1: Operation Cabin Part 1
5.10. York: Did Halliwell murder Claudia Lawrence? 2: Operation Cabin Part 2
5.11.  York: Did Halliwell murder Claudia Lawrence? 3: Operation Essence Part 1
5.12. York: Did Halliwell murder Claudia Lawrence? 4: Operation Essence Part 2
5.13. The Swindon and Bristol cases
5.14.   InsideOut Justice. Who murdered Linda Razzell?
5. Re-assessments.
5.15.      Scotland 2: Caroline Glachan re-assessed
5.16.      Manchester 2: The murder of Helen Sage re-assessed
5.17.      Bristol 2: Jacky Waines AKA Linda Guest re-assessed
5.18.      Claudia: Halliwell antecedent investigation re-assessed
5.19.      Sharon Harper re assessed
6.   Christopher Halliwell – the documentary.
7.   Detective Superintendent Fulcher the TV series.
As a result it has developed a specialist following of police officers and readers interested in Cold Case investigations.
It also indicates why it is so important that journalists cover these cases and keep them in the public eye, otherwise they would be forgotten and no progress would be made on them.