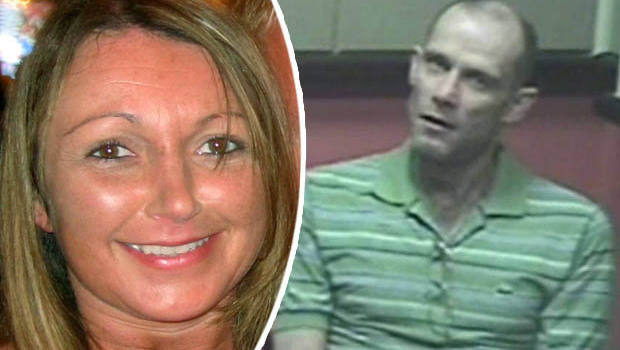 Did Halliwell Murder Claudia Lawrence?
5.9: York: Did Halliwell murder Claudia Lawrence? 1: Post mortem on Operation Cabin Part 1.
by Chris Clark & Tim Hicks
Introduction
The North Yorks Enquirer (NYE) has been running a series of articles on convicted serial killer Christopher Halliwell, who has been convicted of two murders, to assess the wider range of crimes he may have committed.
Serial killers prefer to operate in areas they are familiar with and know their way around. It follows from this piece of human psychology that to assess other crimes potentially committed by Halliwell, it is necessary to identify areas he was familiar with, identify his modus operandi and then compare it to unsolved crimes committed in those areas.
The authors have completed this analysis, based on the circumstances of Halliwell's two known murders (Miss Becky Godden-Edwards and Miss Sian O'Callaghan) and his deposition sites at Ramsbury Wilts. This can be seen in tabular format here.
The authors have also performed an analysis of areas Halliwell was familiar with. He worked in dozens of jobs, including window cleaner, builder, groundworker, chauffeur, taxi-driver and bin man. Halliwell lived in several addresses in Swindon, the Liverpool area and Northampton. His father also moved up north; it has been reported that he lived in Huddersfield and the York area — possibly in Ampleforth or Oswaldkirk. Halliwell's hobbies were narrow-boating and fishing. He travelled widely by car and narrow-boat, so he may have stayed with his father. Consequently his geographic knowledge and area of operations was extensive.
From this analysis, the authors have come to three conclusions relevant to the Claudia Lawrence investigation:
The murder of Claudia Lawrence is consistent with Halliwell's modus operandi.
Halliwell had a good knowledge of many Northern cities and the area around them, probably including York.
Halliwell had reason to visit Yorkshire in connection with work, and his hobbies of narrow-boating, and fishing.
The Claudia Lawrence investigation was code named Operation Cabin. It started on the 20th of March 2009 and was reviewed in late 2013. Following the review, Chief Constable Dave Jones ordered the case re-opened by the Major Crimes Team and code named Operation Essence, led by Detective Superintendent Dai Malyn. It is important to note that this was not a routine cold case review, or a review in the normal course of events by another force. It was a full review by a different team of detectives, of an open ongoing investigation being conducted by his own force.
Operation Essence ran from the Autumn of 2013 until the 10th of January 2017 when the investigation was wound down.
Because of the size of the Claudia Lawrence case, the investigation will be covered in four articles. The first three articles will assess the two separate investigations into Claudia's disappearance and the fourth will argue the case that Christopher Halliwell should be put forward as a suspect in her disappearance.
5.9: York: Did Halliwell murder Claudia Lawrence? 1: Post mortem on Operation Cabin 1
5.10: York: Did Halliwell murder Claudia Lawrence? 2: Post mortem on Operation Cabin 2
5.11: York: Did Halliwell murder Claudia Lawrence? 3: Post mortem on Operation Essence.
5.12: York: Did Halliwell murder Claudia Lawrence? 4: Why the authors believe Halliwell should be considered as a suspect.
So far as we are aware, this is the only time the investigation has been assessed as a whole by a team consisting of a retired police officer and local investigative journalists, who have the skill base to credibly conduct such an assessment. The investigation into Claudia's murder has been closed since January 2017.
Both authors believe that all the information that will become available has now emerged into open sources. Now is therefore the right time to try to conduct an impartial review of the case, using information not just from all available open sources, but also from sources that have only become available exclusively, through the NYE's local media footprint.
The abduction. York 19th March 2009. The basic facts.
Claudia Elizabeth Lawrence was a thirty-five year-old chef at the University of York's Goodricke College, who disappeared on the 19th of March 2009. The basic facts of her abduction are as follows:
Claudia was last sighted at around 3.05pm on Wednesday 18 March at the junction of Heworth Road and East Parade walking back towards her home on Heworth Road.
Claudia spoke to her father and mother Joan Lawrence that Wednesday evening over the telephone and made plans with her mother to spend Mother's Day together. She later sent a text message to a friend and has not been heard from since. The last text message from her was sent at 8:23 p.m.
Claudia was due to walk the three miles to work on Thursday 19 March for a shift beginning at 6am. But did not turn up for work on that day.
Claudia was reported missing by her father Peter Lawrence on Friday the 20th of March 2009, after friends became concerned that they had not heard from her since Wednesday the 18th of March.
Claudia was described as white, around 5ft 6in tall, slim build, with brown hair and brown eyes. She was last seen wearing a white t-shirt, blue jeans and trainers.
Despite the intensive police search effort in and around the Heworth and York University area, and detailed enquiries further afield, Claudia's disappearance remained unexplained.
No body has been found and no abduction point identified.
Claudia's mobile phone – a silver Samsung D900 – and blue and grey Karrimor rucksack in which she carried her chef's whites, have never been found. Although there were reports that a similar rucksack that was spotted near the University of York at about 1pm on Thursday 19 March 2009.
Her passport and bank cards were found in her home.
Claudia had no reason to disappear.
Operation Cabin. The first investigation
From the beginning, North Yorkshire Police (NYP) assessed that she had been abducted and treated her disappearance as a crime, not a case of someone voluntarily going missing. This was highly commendable and led to the right actions being taken immediately. (Most other forces now determine if a missing person is in fact dead using the same "Proof of life" approach that NYP adopted. An exception is Greater Manchester Police, which follows the "Bottomley criteria" and will only designate a missing person as murdered if there is physical evidence of a crime).
Six weeks after Lawrence went missing, the investigation into her disappearance was formally reclassified from a missing person's case to a suspected murder enquiry, although NYP has acknowledged it has no physical evidence of a crime or that she is dead.
This North Yorkshire Police statement gives a summary, including the Crimewatch UK program on her disappearance.
All of the North Yorkshire Police statements on the Claudia Lawrence investigation can be accessed here.
A timeline of the investigation can be read here.
In early June 2009, a reconstruction of Claudia's last known movements was featured in a Crimewatch appeal. The feature generated more than 60 telephone calls. Also in June 2009 100 days after his daughter went missing, Peter Lawrence launched a YouTube appeal for information. In the appeal, he stated his belief that the internet was vital in the search. In late August 2009, NYP and the Lawrence family used the annual Whitby Regatta in North Yorkshire to publicise the campaign.
In September 2009, NYP revealed that the investigation had been extended to Cyprus. Detective Superintendent Ray Galloway stated that Lawrence "knew several people who live on the island" and that she may have "received job offers" while there. Galloway also stated that some people who had been interviewed had been "reluctant and less than candid" when spoken to, and that a team of officers had been sent to Cyprus to interview people whom Claudia met there. It was reported that the last text message received by Claudia Lawrence was from a man who was on the island.
Operation Cabin. What went wrong?
With an investigation of this size, journalists cannot produce a definitive account of every twist and turn of an investigation, without police co-operation, which has not been forthcoming. However, the following points should give an indication of the scale of the errors that were made.
The initial photograph of Claudia Lawrence issued at the very beginning of the investigation was inaccurate
According to press reports Claudia had recently been on holiday in Cyprus and her hair had been bleached by the sun. Her hairdresser confirmed he had dyed her hair with a darker dye than usual three-and-a-half weeks before her disappearance.
York Press article here.
Yorkshire Post article here.
Detective Superintendent Galloway denied this at the time. However, it must have been of critical importance in the investigation to have the very best likeness of Claudia issued in the appeals for information. This may not have happened.
Failure to establish basic facts of distance and time.
This North Yorkshire Police statement gives a summary of Claudia's movements and states:
"Claudia was due to walk the three miles to work on Thursday 19 March for a shift beginning at 6am."
In fact the distance from Claudia's home is inaccurate. It is about two miles, which takes just over half an hour to walk. Map here. So to get to work for 6am Claudia would have had to leave home by at least 5:30am unless she had pre-arranged a lift.
This is of critical importance to the investigation, because if they got the distance wrong, the assessment of the time it would have taken for Claudia to walk to work would be wrong and this impacts on the various incidents along her route. The implication of this is that the police time-line for her movements may have been inaccurate.
In his research, Chris visited York and physically walked the route Claudia would have taken to work. Hence, he has verified the timings. It appears that the leadership of Operation Cabin did not undertake this elementary step. Hence this major inaccuracy.
The rusty white van, enter Chris Clark
In October 2009, NYP revealed they were looking for the driver of a white van who was seen trying to talk to women on Claudia's route to work in the days before she disappeared. NYP appeal for information on the van here.
This prompted Chris Clark to enter the investigation. This was before he started contributing to the NYE. His part in the investigation is told in his own words below:
"My own research into Claudia's case began on Thursday 20 October 2016 with regards to ex Detective Superintendent Steve Fulcher's thoughts that Chris Halliwell was responsible for her abduction and murder. (NYE coverage on former Detective Superintendent Steve Fulcher here and here) 
I further became interested in the second vehicle featured on Crimewatch, a White Vauxhall Astra Van sought by police for elimination which was captured by CCTV from a bus turning into Heworth Road at 9pm on Wednesday 18 March 2009. The image below is from the Appeal which went out on Crimewatch during 2014:
The next image is the police appeal with Heworth Place superimposed by me, showing the aerial location of where I found the Vauxhall Astra Van (or replacement) via Google Street View.
Third Image is of either the same (or replacement) van parked at the end of Heworth Place within 50 yards of Claudia's address. Image captured September 2014.
It is quite clear to me that NYP could have easily traced and eliminated this vehicle from their enquiries in March 2009 and subsequently. The owners of the vehicle (and the previous one on CCTV) are Concrete Grinding Ltd, Dene House, Kirkburton, Huddersfield. This exercise took me five minutes of Google Street View Research. This shows how little initiative went into the original investigation."
Chris passed this information on to NYP Control Room. A Detective Constable contacted him and thanked him for his help.
The possibility that the murderer was a stranger seems to have been ignored.
Whilst stranger murders are rare and most murders of women are by their spouse, partner or lover, (70%), this does not mean that this line of enquiry should be pursued alone, to the exclusion of all others.
NYP did consider similarities with the Joanna Yeates and Melanie Hall cases. The Melanie Hall case is consistent with Malliwell's Modus Operandi and is to be covered in a separate NYE article on Halliwell's offending in the Swindon area.
But from the start, the investigation seems to have prematurely focussed on deductions it made about Claudia's love life. Ignoring other motives or the possibility that Claudia had been abducted and murdered by a complete stranger.
Premature focus on the theory that the murderer was connected to Claudia Lawrence's love life.
In the modern world, many people pursue uninhibited lifestyles and have affairs with married partners, but do not get murdered. There is no automatic presumption that this will lead to a murder. Nevertheless, the investigation seems to have concluded that the murderer was known to Claudia Lawrence and was prematurely focussed on suspects associated with Claudia's love life. Relentlessly pursuing the theory that Claudia had been murdered by someone she knew.
According to the family, Detective Superintendent Galloway did not ask them questions about what Claudia was like or her interests and lifestyle. Yet he nevertheless pursued a main line of enquiry that her lifestyle was the key to solving her murder.
Her family asserts that the allegations about Claudia Lawrence's personal life do not reflect reality.
Claudia's father Peter queried the comments made by Detective Superintendent Ray Galloway on the BBC's Crimewatch programme, specifically that parts of Claudia's life "remain a mystery" and that police believe she had "complicated relationships" that her family and friends knew nothing about. He said that he "did not recognize" his daughter after the claims that had been made about her personal life. Speaking on the BBC's Today programme on 4 June 2009, Peter said he doubted NYP claims that she had a secret life.
The authors believe that Claudia Lawrence may have been murdered by a stranger and the focus on her lifestyle may have obscured this possibility. We will explore this aspect in the fourth article in the series.
Failure to obtain empathy with the Lawrence
Claudia's mother Joan has also criticised the investigation. In this York Press article by leading journalist Rob Parsons from 2017, she is quoted as saying:
"After a criminal investigation, led by Detective Superintendent Ray Galloway, which Mrs Lawrence felt missed opportunities to find out what really happened to Claudia, the case was resurrected by the force's Major Crime Unit in 2013. But three years and £1 million later, and with not enough evidence to charge four men suspected of Claudia's murder, the investigation was scaled down. "You don't know what is going to happen, who is going to be out there, who is going to call you. One morning the police turned up at 8am and said someone had been arrested. I was still in my dressing gown. 
The anger Mrs Lawrence feels at the failings of the original investigation into her daughter's disappearance is unmistakable, but she has struck up a warm relationship with Detective Superintendent Dai Malyn, who leads the review team. "Dai Malyn is human, he is the first one involved who is human," she said. "The previous team weren't human at all. There was no sensitivity and no tact whatsoever.
"This one is 100 per cent better but because the first team messed up so much he has had a very hard task to take it all on. He is absolutely dedicated to it. "The police never once asked about Claudia, what her hobbies were, what her interests were, what she did, anything, so they never had a picture of her. "One of the first things Dai did was to ask 'can you tell us a bit about Claudia'. I said 'it has taken five years for this to come out'." 
Claudia's sister, Ali Sims was also critical. She was quoted in the Telegraph as saying that the portrayal of Claudia was "unfair". She observed very reasonably that: "Yes, she was pretty, she had lots of admirers, it's just how a normal 35-year-old would lead their life".
Failure to preserve evidence for any future investigation.
The Operation Cabin team failed to preserve Claudia's home as a crime scene for any future investigation, or for re-examination using more advanced future improvements in forensic science.
Fortunately Claudia's mother Joan's lack of confidence in the Operation Cabin team was so strong, she realised that the house should be preserved in case they had missed anything and so she refused to sell Claudia's home. Again quoting from this York Press article by Rob Parsons from 2017:
At one stage [Claudia's father] Peter said he wanted to sell [the house] but I just had this gut feeling we might need it again and we did because we got a new team in. I fought like mad to get that new team in, and as soon as they started they went over the house. If we had sold it, that wouldn't have happened. 
As we shall see, this was an important decision, which was of inestimable help to Detective Superintendent Dai Malyn, when he started Operation Essence in 2013.
Coming next:
5.10: York: Did Halliwell murder Claudia Lawrence? 2: Post Mortem on Operation Cabin Part 2.
The authors will cover:
Detective Sergeant A
Detective Constable A
Failure of management within the CID Team
The police command structure
Failure of the media strategy
Was the investigation affected by NYP politics?
Review reveals failings in Operation Cabin investigation
Operation Cabin: Summary
It will be published shortly.
NYE appeal for information. Have you seen Christopher Halliwell at any time in the period 1987 – 2011?
Whenever we run an article on a cold case, the NYE always runs an appeal for information, to try to progress them by keeping these cases in the public eye and generating information. This is in the public interest and can assist the police. We will finish with our usual appeal for information: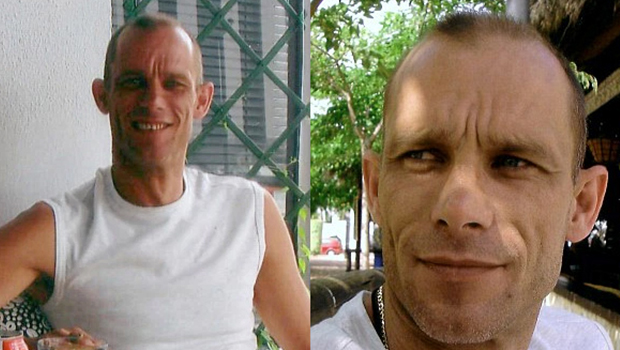 Christopher Halliwell had a slim athletic build and spoke with a slight Swindon accent. You can see and hear him in the video here taken while he was in custody. He is pictured in the lead illustration.
The NYE has reason to believe he operated in North Yorkshire.
Any information would considerably assist our knowledge of Halliwell's movements. So please contact the NYE using our e mail address: news@nyenquirer.uk if you think you can help.
North Yorkshire Police were provided with a copy of the article but chose not to comment.
The NYE Christopher Halliwell series 
The NYE has recently run a series of articles on the crimes which may have been committed by serial killer Christopher Halliwell, who is currently serving a full life term for two murders committed in Swindon in 2003 and 2011.
These articles are now arguably the best source of information on the full range of crimes potentially committed by Halliwell openly available.
If you enjoyed this article, you may want to read the others in the series:
The breaking of Detective Superintendent Stephen Fulcher. By Tim Hicks
Christopher Halliwell and Peter Sutcliffe compared. By Chris Clark & Tim Hicks
Christopher Halliwell how many victims? By Chris Clark & Tim Hicks
Christopher Halliwell: The Secret Murders. By Chris Clark & Tim Hicks. Parts 1 – 14.
(1. Wiltshire Police, 2. North Yorkshire Police and 3. Cleveland Police).
(4. Greater Manchester Police. 5. Greater Manchester Police and Crime Commissioner).
York: Did Halliwell murder Claudia Lawrence? 1: Operation Cabin Part 1.
York: Did Halliwell murder Claudia Lawrence? 2: Operation Cabin Part 2.
York: Did Halliwell murder Claudia Lawrence? 3: Operation Essence.
York: Did Halliwell murder Claudia Lawrence? 4: Why the authors believe Halliwell should be considered as a suspect.
The Swindon
InsideOut Justice. Who murdered Linda Razzell?