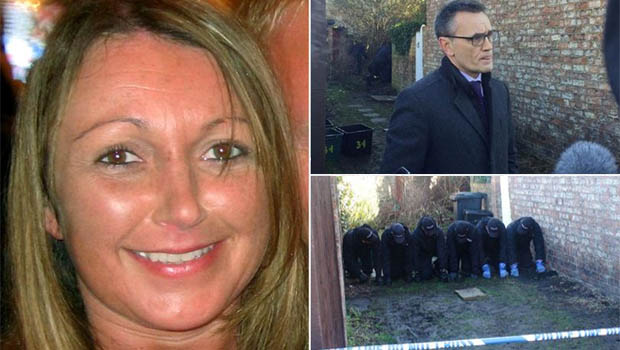 5.11: York: Did Halliwell Murder Claudia Lawrence?
3. Post Mortem on the Failure of Operation Essence 1
Initial success
by Chris Clark & Tim Hicks
~~~~~
Introduction
This article is Part 3 of the NYE's series of six articles investigating the disappearance of Claudia Lawrence. This article covers the second investigation into Claudia Lawrence's disappearance Operation Essence. It should be read in conjunction with the previous two articles, which covered its predecessor operation codenamed Operation Cabin and described some of the reasons that investigation failed. They can be accessed below
Background
In June 2013, NYP announced the creation of a new Major Crime Unit (MCU), set up to ease the burden on day-to-day policing. Based in Harrogate, the MCU was to be tasked from October 2013 to handle crimes including rape and kidnap, and review cold cases.
In July 2013, the force said the unit would assess several "stalled" cases when it opened that October, including the disappearance of Claudia Lawrence, which was codenamed Operation Essence.
Operation Essence
Operation Essence started in 2013 on the orders of the newly appointed North Yorkshire Police (NYP) Chief Constable Dave Jones. The Senior Investigating Officer (SIO) was Detective Superintendent Dai Malyn (pictured above, at the alleyway to the rear of Claudia's home), who set to his task with commendable determination and thoroughness.
Detective Superintendent Malyn is a formidable career detective. He first came to my attention in 2005 following the successful investigation that led to the arrest of Mark Hobson. BBC coverage here, for which he received a very well-deserved award.
Interestingly, Chief Constable Jones was formerly the Head of Greater Manchester CID and an experienced detective. He will therefore have had the experience to support Detective Superintendent Malyn during Operation Essence. This may not have been available from the Operation Cabin Gold Group, to the earlier failed investigation codenamed Operation Cabin led by Detective Superintendent Galloway, which was led by an officer whose background was in traffic.
It must be emphasised that although the case was still fresh in the public eye and was only four years old, nevertheless this was a daunting task. According to former detective Mark Williams-Thomas here the earlier Operation Cabin investigation led by Detective Superintendent Ray Galloway was "poor". An enormous amount of resources had been expended on the original investigation to no avail. It had not made any arrests, alienated the Lawrence family and had become controversial, attracting media criticism. Criticism which in fact turned out to be well-founded and verifies the need for the police to be the subject of media scrutiny.
Detective Superintendent Ray Galloway
Leader of Operation Cabin, the first "poor" investigation into Claudia Lawrence's murder
Operation Essence 2013 – 2017: Initial successes.
Resuscitating the investigation after the failure of Operation Cabin was always going to be a difficult task. The trail was cold, witnesses memories less clear and forensic evidence would inevitably have decayed over time. The Crimestoppers reward for information leading to the arrest of Claudia's murderer had been withdrawn.
Detective Superintendent Malyn and his team nevertheless made a good start and progressed the investigation. The progress they made appeared to be impressive by anyone's standards. It conducted an impartial and questioning review of the original lines of enquiry, which made better use of information available to the original enquiry. The team completely re-examined the evidence and used the latest forensic tests to develop lines of enquiry and fresh evidence.
In the statement announcing that the Claudia Lawrence Case was being re-opened here Detective Superintendent Malyn made some revealing comments. These are reproduced throughout this article, but not necessarily in the same order as they appear in the statement.
The Operation Essence Team developed forensic evidence using the latest techniques, not available to the original enquiry.
"Science has moved on in six years. Additional fingerprints have been found using techniques that the review team have decided to capitalise on based on the advice of national experts. There are a number of people who we now know spent time in Claudia's house and who literally left their mark there; but, for whatever reason, those individuals have failed to come forward and acknowledge their presence in her home. 
Other experts have been involved to help us understand what may have happened to her phone, to identify vehicles of interest captured on CCTV and to advise on satellite navigation data that we have recovered."
In the light of information that has only recently come to the fore, we are actively pursuing what are rightly described as new leads. Last month, we focused our attention on the alleyway that leads to the back of Claudia's house. This was based on specific information that this review discovered causing me and the team to believe that the alleyway had potential significance in explaining what happened to her. This is still being very actively progressed".
[NYP statement on the start of Operation Essence]
It completed a full forensic review of Claudia's home, which was only possible because Claudia's mother Joan Lawrence had refused to sell the house and deliberately preserved it as a crime scene. In this respect, she showed better judgment than the original Operation Cabin Team, which had indicated there was no further forensic evidence to be gained from the house.
On the fifth anniversary of Claudia's disappearance, a new appeal was made on the BBC's Crimewatch UK programme, which aired on 19 March 2014 (here at 25 mins). It identified the following new information, developed by the Operation Essence investigation:
The new forensic searches at her home on Heworth Road found additional fingerprints and a man's DNA on a cigarette end in her car.
Work surrounding her Samsung D900 mobile phone showed from cell site activity that she was in the Acomb area of York in the weeks leading up to her disappearance, and that the phone was deliberately turned off at 12:10 GMT on Thursday the 19th of March 2009.
CCTV footage, recovered in 2009, showed two vehicles of interest to the enquiry:
1) A white Astra van parked opposite Claudia's house at 21.00 on the night of her disappearance.
This prompted Chris Clark to enter the investigation. His part in the investigation is told in his own words below:
"My own research into Claudia's case began on Thursday 20 October 2016 with regards to ex Detective Superintendent Steve Fulcher's thoughts that Chris Halliwell was responsible for her abduction and murder. (NYE coverage on Fulcher here and here)
I further became interested in the second vehicle featured on Crimewatch a White Vauxhall Astra Van sought by police for elimination which was captured by CCTV from a bus turning into Heworth Road at 9pm on Wednesday 18 March 2009. The Image below is from the Appeal which went out on Crimewatch during 2014:
"The next image is the police appeal with Heworth Place superimposed by me, showing the aerial location of where I found the Vauxhall Astra Van (or replacement) via Google Street View."
"Third image is of either the same (or replacement) van parked at the end of Heworth Place within 50 yards of Claudia's address. Image captured September 2014."
"It is quite clear to me that NYP could have easily traced and eliminated this vehicle from their enquiries in March 2009 and subsequently. The Owners of the vehicle (and the previous one on CCTV) are Concrete Grinding Ltd, Dene House, Kirkburton, Huddersfield. This exercise took me five minutes of Google Street View Research. This shows how little initiative went into the investigation."
Chris passed the information on to NYP Control Room and a Detective Constable contacted him and thanked him for his help.
A light coloured hatchback car possibly a Ford Focus driving along Heworth Road at the time Claudia is believed to have left her house to walk to work. The car's brake lights come on, as it came level with Claudia's house.
Two men were identified that the investigation wanted to trace:
A man seen in Haworth Road in the week leading up to Claudia's disappearance. He is described as in his thirties 30's five foot eight to Five feet eleven inches tall, with tidy brown hair with a fringe and a rucksack on his back. He looked as if he was looking for an address and he was on the 'phone.
A man seen on the morning of Claudia's disappearance aged fifty-five to sixty-five with grey mid-length hair, wearing a three-quarter length sandy coloured Macintosh.
Detective Superintendent Malyn tried to tackle the negative impact of the way Claudia was portrayed in the original Operation Cabin (See Detective Superintendent Ray Galloway at 8 mins in the first Crimewatch UK appeal). Which had needlessly destroyed her reputation. Worse, it damaged the investigation by alienating public sympathy from her, which may have further inhibited witnesses from coming forward. The second Crimewatch UK appeal had a very moving appeal by Claudia's sister Ali Sims at 28 minutes, which put a much fairer picture of Claudia's life.
In addition to the new evidence developed which was released in the Crimewatch UK appeal:
Detective Superintendent Malyn re-established contact with the Lawrence family and regained their trust by his skilful questioning. Repairing the damage done by Detective Superintendent Galloway's investigation.
There was no mention of the Cyprus line of enquiry indicating that the Operation Essence Team identified that the original line of enquiry pursued by Operation Cabin, was a red herring and they did not waste any more time on it.
The Crimestoppers reward of £10,000 was re-instated.
A website was established, here, to keep the public up to date with developments and encourage witnesses to come forward. It includes this interactive map.
Forensic searches were undertaken in the alleyway at the back of Claudia's home. On the 18th of March 2015, there was an appeal on the sixth anniversary of Claudia's disappearance with CCTV which showed a man behaving suspiciously on Lime Court near Claudia's home at about 19.15 on the 18th of March 2009. This was about an hour before Claudia's last telephone conversation with her parents. The North Yorkshire Police appeal with the CCTV footage can be seen here.
North Yorkshire Police were provided with an initial draft of this article and asked for a media comment. My request was forwarded to Detective Superintendent Malyn, who responded most courteously as follows:
''Many thanks for your continued interest in this case and your research into outstanding lines of enquiry and the effort you put in. None of your information is ignored and for your information the team are satisfied with the vehicle you provided details of on Google earth and we have also linked in closely with the Halliwell incident room.
Many thanks  
Dai Malyn''
Coming Next: Operation Essence 2. What went wrong?
NYE Appeal for Information
Whenever we run an article on a cold case, the NYE always runs an appeal for information, to try to progress them by keeping these cases in the public eye and generating information. This is in the public interest and can assist the police. We will finish with our usual appeal for information:
If you have any information that could assist the Claudia Lawrence investigation, please contact North Yorkshire Police on 101, select option 1, and pass details to the Force Control Room, quoting "Claudia Lawrence".
If you would prefer to remain anonymous, please pass information to the independent charity Crimestoppers on 0800 555 111 quoting "Claudia Lawrence, North Yorkshire Police".
Alternatively, if you would prefer to talk to a journalist, please contact the NYE using the e mail address news@nyenquirer.uk.
Peter Lawrence, Claudia's dad, also has a dedicated website www.findclaudia.co.uk
The Claudia Lawrence appeal is also supported by the Missing People charity – www.missingpeople.org.uk