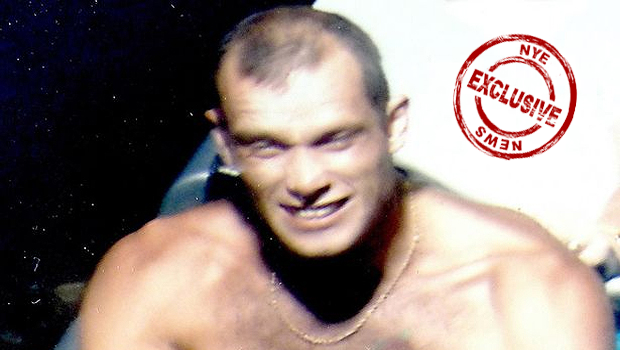 Claudia: New Evidence 2
by CHRIS CLARK & TIM HICKS
In this article, Hicks and Clark continue their relentless exposé of the Claudia Lawrence investigation.
~~~~~
Introduction 
Claudia Lawrence aged thirty five was a chef at the University of York's Goodricke College. She was due to walk three miles to work on Thursday 19th March 2009 for a shift beginning at 6:00 a.m., but did not turn up for work. She was reported missing the next day and North Yorkshire Police (NYP) designated her disappearance as "no body" murder shortly afterwards.
For years, retired Norfolk Police Intelligence Officer Chris Clark has asserted that serial killer Christopher John Halliwell was a very strong suspect for Claudia's murder. Her abduction and murder fitted with Halliwell's modus operandi, Halliwell's whereabouts at the time of her disappearance were unknown and there have been sightings of him in Yorkshire and that Halliwell's modus operandi fits a number of murders in Yorkshire.
In these articles, the authors examine Halliwell's links to North and South Yorkshire and the attacks he may have committed there. The murder of Lindsay Jo Rimer in Hebden Bridge, West Yorkshire in 1994 will not be covered.
Victim 1
The attempted murder of Victim 1 by Christopher Halliwell was covered in "Claudia: New Evidence 1", which can be read here.
Victim 2
Victim 2 is Claudia Lawrence, who disappeared about two weeks after Halliwell attempted to abduct Victim 1.
The murder of Claudia Lawrence is covered in detail later in this series of articles. However, it is necessary first to detail the new evidence generated by the NYE.
Shortly before Claudia Lawrence disappeared, a man was caught on CCTV behaving suspiciously behind her house, which is about half a mile away from the Haxby Road attack.
NYE reader Arrin Stoner has enhanced the CCTV images and they show a striking resemblance to Halliwell.
Enhanced CCTV image showing a man closely resembling Halliwell outside Claudia's home, provided to NYP by the NYE and ignored
However, in accordance with Chief Constable Winward's policy of proscribing the NYE, North Yorkshire Police (NYP) is ignoring this evidence and has not contacted Mr Stoner or followed up on this evidence generated by the NYE in any way.
There was a witness sighting of a man who was a left-handed smoker on Melrosegate Bridge, which was on Claudia's route to work at the time she would have been passing. Halliwell was a left-handed smoker.
Putting these three incidents together gives a more co-ordinated and comprehensive picture.
[Please see Hi-Res Map,
here
]
NYP made an appeal on Crimewatch UK in 2009, which can be seen here, Crimewatch UK was a good programme and it set a new standard in media coverage of police appeals for information. However, the NYP appeal for information on Claudia's murder was a huge lost opportunity and has to be the worst appeal in the history of Crimewatch UK.
NYP did not mention that here had been an attempt to abduct a woman half a mile away two weeks earlier, which could be linked, and appeal for information about the Rover and the driver with a description. Had it done so the perpetrator – Halliwell – may have been arrested. In which case Sian O'Callaghan would still be alive.
NYP instead focussed public attention on Claudia's personal life and the unproven hypothesis that she had been murdered by one of her lovers. Probably a red herring.
The image created of Claudia alienated public opinion, making it less likely that witnesses would come forward.
The adverse media comment caused distress and upset to her friends and family and alienated them from the investigation.
In short, the appeal damaged the investigation.
Victim 3
On the 17th of February 2023, the Mirror published this excellent article by Lucy Thornton "Woman claims Christopher Halliwell stalked her", which reveals that a lady has made a positive identification of Halliwell as the man who stalked her in the period 2010 to 2011 in Yorkshire.
This lady, whom the authors have designated as Victim 3, has now come forward to the NYE , to preserve her anonymity at her own request. Her account is below:
Incident 3.1 Sheffield sighting
On or about 19th August 2010, Victim 3 was in the Tinsley Marina in Sheffield, where narrow-boats are moored:
"We were moving to Pickering from Rotherham so we were going to the locks to say goodbye to friends we had made on the narrow-boats. At the time the Sheffield and Tinsley Canal was closed for navigation because of maintenance. There was no exit from the Tinsley Marina, you could only navigate to Sheffield basin and back. We spoke to a guy fishing from the side of a narrow boat on the part of the canal where canal boats are moored at Tinsley Marina. He said the couple we wanted to talk to had sailed up to Sheffield for shopping so he would pass on a message that we were moving.  
He was very smiley and sociable and offered a cigarette more than once. He tapped cigarette on the packet and offered a zippo lighter with a large flame. He was a left handed smoker. I subsequently recognised this man as Halliwell when his photograph appeared on the television." 
The Sheffield sighting is significant. In his book "The New Millennium Serial Killer", Chris links Halliwell to two murders in Sheffield which are both consistent with Halliwell's modus operandi (see Table 2).
[Please see Hi-Res Map,
here
– Lo-Res Map below]
Dawn Shields was a single mum who was forced into prostitution by her boyfriend. She disappeared from the Broomhall area of Sheffield where she was soliciting on the 13th of May 1994. A week later her body was found on Mam Tor in the Peak District of Derbyshire. She was naked, had been strangled and buried. She had been killed in a different location to where her body was hidden and some of her clothes were missing. Mam Tor is an area of outstanding natural beauty close to the Ladybower Reservoir, which is a famous fishing location and draws fishermen like Halliwell from all over the country.
Michaela Hague was also a single mum who paid for her child by prostituting herself. She solicited for clients on Corporation Street in Sheffield's red light district. She was last seen getting into a blue Ford Sierra with a roof rack on 5th November 2001. She was found dying at Spitalfields, a location where prostitutes were known to take their clients, which is about 0.2 of a mile away from the point where Michaela was picked up. It is also only 0.6 of a mile from the Sheffield basin where narrow-boats are moored.  She had been stabbed nineteen times by a man in a frenzy. She managed to give a description of her murderer before she died. He was white, about thirty-eight years old, clean shaven, about six foot, wearing a blue fleece, glasses and a wedding ring. South Yorkshire Police issued two photofits of the prime suspect, which are both ringers for Halliwell.
While the sighting of Halliwell by Victim 3 was in 2010 and the two murders took place in 1994 and 2001, it nevertheless puts Halliwell in Sheffield fishing and narrow-boating, close to the red light district and both abduction points.
Sex workers lead unsettled lives and are often estranged from their families. So it is possible for them to disappear without being reported missing for some time. Becky Godden-Edwards was murdered in 2003, but not reported missing until 2007. It is therefore possible that Halliwell could have had other victims in Sheffield, which the police are unaware of because the bodies have been concealed and they have not been reported as missing.
Victim 3 read an appeal on the 10th anniversary of Michaela's murder which had a photofit of the prime suspect that reminded her of Halliwell. She contacted South Yorkshire Police and the Sheffield Star:
"I messaged the Sheffield Star and South Yorkshire police when I saw an article I believe in the Sheffield Star about the 10th anniversary of Michaela Hague's murder. The Star had run an article about the officer, who I recognised from a break in nearby his name was Twigg, he found Michaela in a car park. Dawn Shields was mentioned as part of the article. So the date would be approx Nov 5th 2011 the 10th anniversary, it had the photofit that looked like Halliwell. 
Neither the Star or South Yorkshire Police came back to me." 
The authors have been unable to trace the article issued by the Sheffield Star. However, Christopher Halliwell bears a very close likeness to both artists' impressions of the prime suspect in Michaela's murder issued by the police, which can be seen in these 10th anniversary appeals here and here. There are photographs of Halliwell wearing sun glasses on holiday and various items of jewellery including necklaces and a ring. He was thirty seven years old in 2001.
[Maps by FAD]
Coming next: Claudia: New Evidence 3
---
NYE Appeal for Information
Whenever the authors run an article on a cold case, the NYE always runs an appeal for information, to try to keep the case in the public eye and generate information.
Christopher Halliwell had a slim athletic build and spoke with a slight Swindon accent. He is pictured in the lead illustration in 2011, two years after the murder of Claudia Lawrence. You can see and hear him in the video here.
Did he offer you a lift in his minicab?
Did you know of Christopher Halliwell's Father Alan Keith Halliwell who is believed to have lived in Huddersfield, York, Ampleforth and/or Oswaldkirk and who previously served in the RAF at Swindon and other locations?
Did you see Christopher Halliwell staying in a bed and breakfast or hotel along the A19, in Darlington, Middlesbrough, Scarborough, York or the North York Moors area?
Did you see Christopher Halliwell:
Fishing at Scarborough?
Fishing at Whitby?
Fishing at Scaling Dam?
Fishing at Sand Hutton Gravel Pits?
Fishing at York University Lake?
In York?
At Ampleforth?
At Oswaldkirk?
At the Kilburn White Horse?
At the Nag's Head or the Acomb Hotel in York?
In Middlesbrough?
Fishing at Scaling Dam?
Fishing along the River Tees?
Fishing at Scarborough?
Fishing at Whitby?
Fishing or narrow boating in Sheffield?
On the North York Moors?
In Darlington?
At Llangollen, North Wales?
Any information would considerably assist our knowledge of Halliwell's movements. So please contact the NYE in complete confidence using our email address: news@nyenquirer.uk if you think you can help.
---