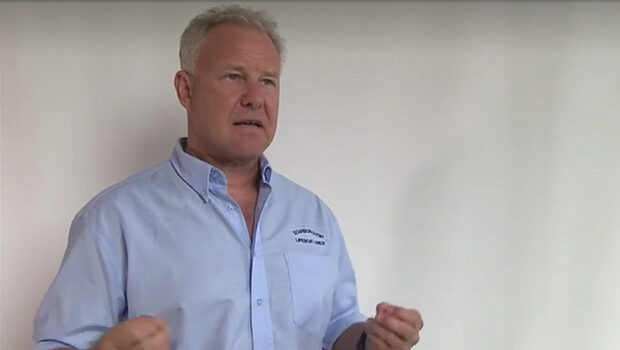 SENIOR: Open Letter to GOODWILL
– West Pier Funding challenged
Scarborough notable and pillar of the South Bay business community, Mr John SENIOR MBE TD, has published an Open Letter to Sir Robert GOODWILL MP [Con.] (Scarborough & Whitby), on behalf of the Scarborough Harbour, fishing and seafront communities, challenging the legitimacy of Scarborough Borough Council's representations to the Department of Levelling Up Communities & Housing (DLUHC) in respect of Town Deal Funding for the violently-opposed so-called 'regeneration' of the West Pier.
Readers following the bigger picture will recognise that yet another of Councillor SIDDONS' flagship projects is now under deep scrutiny. It would appear that all public trust in SBC has been lost and now – according to a member of the Whitby Town Deal Board – the DLUHC is considering recalling the £22.2 million grant funding (of which, £6 million has been 'set aside' for the West Pier project).
Clearly, opposition to the disastrous SIDDONS' administration is gaining traction.
It is reasonable to assume that Mr SENIOR (like Hero SUMNER with her Open Letter to MPS GOODWILL, KNIGHT & HOLLINRAKE, alleging misrepresentation in regard to the establishment of YCBID) knows better than to peddle untruths in the public domain. He certainly holds the resources to make a plausible candidate to be on the receiving end of a libel suit – to which the truth of his assertions would secure a perfect and infallible defence. Readers will therefore conculde that Mr SENIOR is on safe ground.
Mr SENIOR's Open Letter is accompanied by an explanatory email (presented first, below):
From: John Senior
Date: 15 August 2022 at 17:54:44 BST
To: Robert Goodwill,   Cllr.Steve Siddons, Cllr.Derek Bastiman, richard.flinton@northyorks.gov.uk, Mike.Greene@scarborough.gov.uk, richardgrunwell107@gmail.com, james.farrar@businessinspiredgrowth.com
Cc: Cllr.Janet Jefferson, Cllr.Bill Chatt, Cllr.Eric Broadbent, Chris Burrows
Subject: Fish / West Pier Important

Dear Sir Robert / All

Please see letter attached regarding the Fish / West Pier and please know that I am very disappointed to be having to write such a thing in the first case.

It is true that there are some extremely angry people down here on the Harbour and sometimes they can appear a touch brusk and direct in their approach, however that does not mean that  their views are not valid and in this case please know that they absolutely do have the support of almost the entire seafront business, maritime and fishing community.

The truth is their concerns are not based on protectionism but a real fear that if we let Tourismisation further onto the West Pier, then the commercial future of the Fish Pier and the commercial harbour will be further squeezed and potentially placed in mortal danger and that is a fear shared by us all, including the fishing and maritime community. With respect the feeling at this point is that we just do not trust SBC with our  Maritime heritage and whatever consultation there has been…. does not reflect reality.

My attached letter is open and  I hope self explanatory and has been written with the full knowledge and support of both local traders and the wider fishing community.

In addition to the addressees can I please  ask that  you share this letter with the Town Deal Chairman, his board members and also elected members of SBC and NYCC. If that is not possible then please do let me know.

Many thanks and best regards

John S
John W Senior MBE TD
Senior Group
Scarborough, North Yorkshire, UK
---
Mr SENIOR's Open Letter is available to download here and embedded below:
---