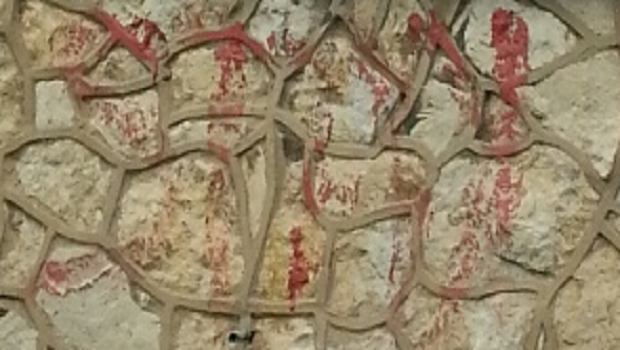 The Britain Stronger In Europe campaign has sunk to a new low. An activist, campaigning for the UK to Remain in the European Union, has vandalised a Scarborough home which is flying a Vote Leave banner.
The home, which stands on a main road in Scarborough, was vandalised with what appears to be red oxide paint. It is the second time the home has been vandalised having previously flown UKIP banners at election time.
The bottom of the Vote Leave banner is 8ft from the ground. The bungling attacker, who having craned upwards and failed to cover up the Vote Leave message on the banner by flicking paint from the ground, moved to Plan B.
The inept vandal then attempted to paint the word "STAY" onto the brickwork before fleeing the scene.
North Yorkshire Police have been informed and are investigating the politically motivated vandalism.