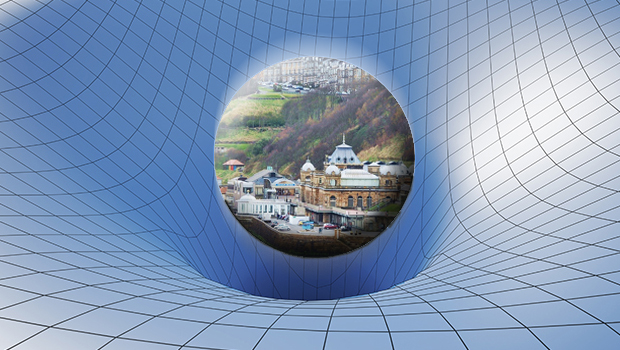 Reports emanating from the Town Hall at Scarborough Borough Council (SBC) give life to the rumour that it will be necessary in the near future to ask the Borough taxpayer for a seven figure sum to repair severe subsidence in the basements of The Spa. It is unknown at this time what has caused the subsidence.
SBC has ignored maintenance costs around the Borough and opted to fund private companies with the council tax collected. In recent years SBC has given a £9million unsecured loan to favoured developers Benchmark.
Instead of ongoing maintenance, SBC further opted to degrade and then demolish the Futurist Theatre at a cost of £4.2million to the Borough taxpayer. Rumours from inside SBC indicate the site will be sold to Flamingoland for a cut price £650,000. Flamingoland have also donated £221,000 to The Conservative Party.
The lack of maintenance of the harbour walls in Whitby for a number of years has led to a repair bill of £9million.
The track record of return on council tax invested by the Scarborough & Whitby Conservative Party in nothing short of appalling. It is less than a decade since SBC spent £8.6million refurbishing The Spa. An agreement between SBC & SIV to run The Spa and share the profits has yet to yield any profit.
Similarly, around £4.5million was spent upgrading the Open Air Theatre. After running up operating losses of £1.5million it has also yet to yield any return on the investment. It is understood that visitor numbers to the Waterpark fall far short of the expected numbers.
We shall see in the next few weeks whether the Scarborough & Whitby Tories announced the repair bill for The Spa before or after the local elections on May 2nd.