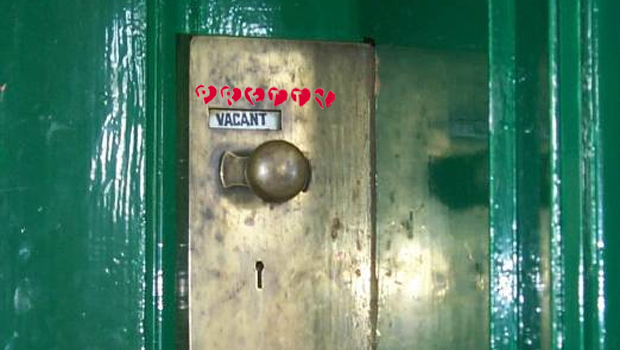 A Letter to the Editor from John KENDRICK of Scalby, Scarborough, commenting on our local Councils' implementation of the present public toilet facility in Whitby, for which the depth of forethought would appear to conform to the sign on the door (above) – pretty vacant.
~~~~~
Hi,
I was somewhat disturbed today to discover that the toilet facilities in North Terrace, Whitby, adjacent to the skate park, now require an admission fee of 40p . These were free to use up to around a month ago.
Are the children who come to use the skate park (and other nearby facilities) after school expected to pay this extortion should they have the need to spend a penny?
Where are these kids supposed to go should they need to? I bet many don't carry any cash, let alone have a spare 40p with them?
I can think of plenty of expletives about this but none would be publishable. 'Disgusting' will have to do.
These facilities have already been financed from our public funds via Council Tax.
What is Scarborough Borough Council and its underlings coming to?
I have to say, it seems our Scarborough councils are now no longer fit to run essential public services for the Borough's residents and visitors.
Kind regards,
John Kendrick
John KENDRICK, Scalby, Scarborough. 16th June 2018.