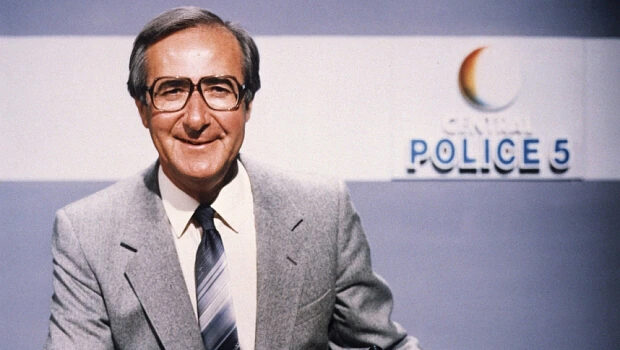 Police 7: Community Policing News November 2021
The NYE's Police 7 articles are intended to be a one-stop shop for our readers covering crime prevention advice, court reports, Police appeals for assistance, local community policing news, information on victim support, updates from the North Yorkshire Police (NYP) and the Police, Fire & Crime Commissioner (PFCC) for North Yorkshire and the Coroner.
We lead these articles with a photograph of the late Shaw Taylor, as a tribute to him. Shaw was a groundbreaking forensic journalist, who pioneered police media appeals for information in the programme Police 5. His work led to the successful conclusion of many cases in the UK, Europe and the United States through local programmes that followed the pioneering format of his original programme called Police 5 in 1962.
The NYE will continue to immediately publish urgent appeals for information from North Yorkshire Police (NYP), in missing person's cases etc.
---
Police 7: Community Policing News Nov. 2021
Introduction from the editor
Police 7 has been one of our most popular features with our readers, who appreciate getting regular updates from the police via the NYE.
In this article, we focus on the work Scarborough Police are doing to safeguard us all over Christmas.
---
NORTH YORKSHIRE'S MOST WANTED
RAYMOND HARRIS
North Yorkshire Police is appealing for information to locate 38-year-old Raymond Harris who is wanted for breaching the conditions of his licence.
---
Have you seen James Connors?
JAMES WILLIAM CONNORS
James William Connors has been recalled to prison after breaching his curfew.
---
Have you seen Alexander Standell?
ALEXANDER STANDELL
30-year-old Alexander Standell has links to Scarborough and is wanted after being recalled to prison for breaching his licence.
If you have any information which would assist officers to locate these men please contact 101, select option 1 and pass the information to the Force Control Room. Please quote reference 12210168455
You can also contact Crimestoppers anonymously on 0800 555 111
---
POLICE, FIRE & CRIME COMMISSIONER FOR NORTH YORKSHIRE
New Police, Fire & Crime Commissioner
Ms Zoe Metcalfe (Conservative) was elected as Police, Fire & Crime Commissioner for North Yorkshire on the 25th of November 2021.
The NYE asked Commissioner Metcalfe for a photograph and a media statement including biographical details, but Commissioner Metcalfe has not responded to our request.
---
CORONER'S APPEALS
The Coroner is asking for information on the next of kin of:
John Whiteoak, 69, who was found dead at his home in Whitby on Thursday 25 November 2021.
Lloyd Findlayson, 64, who was found dead at his home in Queen Street, Scarborough, on 15 November 2021.
If you have any information, please contact the Coroner's Office on 01609 643614, or email coroner@northyorkshire.police.uk
---
POLICING NEWS
The following witness appeals and court reports may be of particular relevance to our readers and can be accessed from the NYP website:
https://www.northyorkshire.police.uk/
https://www.northyorkshire.police.uk/news/news-search
---
Witness Appeals
25/11: Attack in Scarborough Pub.
22/11: Assault outside Sanctuary Bar, St Nicholas Street Scarborough.
18/11: Suspected drug-driver arrested in Whitby.
18/11: "Boy racers" engaged in Whitby.
---
Court Reports
02/12: International stalker arrested at Stanstead Airport by NYP's Stalking Support Unit, remanded in custody then convicted.
02/12: Man has been sentenced to 34 months in prison after pleading guilty more than two years after his involvement in a collision in Selby. His daughter received a three month suspended sentence for attempting to pervert the course of justice.
26/11: A woman who subjected her victims to an appalling campaign of physical and emotional abuse has been given restraining orders and a suspended prison sentence.
24/11: Life sentence for a man who murdered his friend.
17/11: Scarborough racist jailed.
---
Crime Prevention: "Card not present fraud" – Taxi–drivers and retailers be aware
"Card not present fraud" involves an individual calling a business and claiming she is organising a charity day or wedding but has been let down by local suppliers. The individual then orders large quantities of products which are paid for by credit card. They will often use multiple credit cards to pay and will then ask for the goods to be sent to them by taxi.
A local taxi firm will be sent to collect the goods and transport them to an address.
Unfortunately, the scammers are using stolen credit card details so once the credit card's owner realises what has happened, their credit card provider will issue a charge back notice to the business. The money will be withdrawn from the business' account leaving them out of pocket and with thousands of pounds of products never to be seen again.
On 9th November, a North Yorkshire taxi firm alerted NYP to one of these scams in action and as a result NYP was able to save over £4,000 worth of beauty products from being stolen.
Kevin Ross from NYPs Economic Crime Unit said:
"These thieves will steal anything but are particularly fond of high end beauty product, golfing equipment and clothing, and fresh butchers meat.
We'd like to thank the two taxi companies who spotted this was happening and saved the local businesses from losing their stock but we know this is likely to have been happening to hard-working businesses across the county with nothing reported to police.
We are urging businesses to please be vigilant. Know your customer and check everything you are told. Speak to your credit card provider. If in doubt, don't make the sale. Dozens of businesses in North Yorkshire and elsewhere wish they hadn't."
If you think you have been a victim of this scam or any other type of fraud, call 101 to report this to NYP.
---
NORTH YORKSHIRE POLICE NEIGHBOURHOOD POLICING
Scarborough Neighbourhood Police protect retailers and shoppers over Christmas
Coinciding with its Christmas Retail Crime Campaign, NYP has relaunched the Scarborough Anti-Theft Group in the town centre this week. It aims to:
Prevent and deter crime and/or anti-social behaviour in and around business premises.
Assist in the apprehension and prosecution of offenders.
Create a safe and secure environment for customers, staff and visitors.
With the number of shoppers in the town centre beginning to reach more normal levels, retailers have unfortunately been impacted by shop theft incidents. When suspected offenders are caught in the act by the shop staff, they often pose a threat of violence.
The Police operation is designed to put a stop to such incidents and to greatly reduce the risks to staff members when a suspect is being apprehended following a reported theft.
Sergeant Heather Standing, from the multi-agency Community Impact Team based at Scarborough Town Hall, said:
"Our Christmas Retail Crime Campaign will continue to provide a highly-visible and reassuring policing presence throughout the festive period.
Not only are the Community Impact Team and local officers there to support retailers covered by the Scarborough Anti-Theft Group, but they are also out-and-about to help people enjoy the festivities in a safe, secure and family-friendly environment."
---
Increased Reassurance Patrols
Starting on Friday the 26th of November 2021, people on a night out will see an increased visible presence of police officers, PCSOs and Scarborough Borough Council's Community Safety Officers on Falsgrave Road and in Scarborough centre, to help increase the safety of women and girls in the run-up to the festive season.
---
Underage Drinking
Scarborough Supermarkets and NYP are working together to highlight the dangers of underage drinking, as part of National Alcohol Awareness Week. Acting Sergeant Jon Dillon said: 
"Scarborough's Community Alcohol Partnership is seeking to ensure children do not drink alcohol and develop responsible attitudes to drinking as they become adults. It is also to reduce anti-social behaviour and crime involving alcohol and provide a safer environment for the public."
---
Knife Amnesty
As part of Operation Sceptre (see below), Scarborough Police Station will be offering knife amnesty bins, where members of the public can take along any unwanted knives and safely dispose of them in a bin. Anyone wanting to dispose of a knife is asked to ensure they transport it to the Police Station safely.
---
NORTH YORKSHIRE POLICE FORCE HEADQUARTERS
Operation Sceptre highlights dangers of knife crime
Operation Sceptre is a co-ordinated week of activity where Police Forces across the country raise awareness of knife crime and through information and intelligence, proactively target knife related offences.
Officers from the Force's youth team will also be involved, carrying out educational work with young people who may be thinking of or already carrying knives, and encouraging them to make the right decisions.
Detective Superintendent Fran Naughton said: 
"Operation Sceptre gives us the opportunity to ensure the warnings around the fatal consequences of carrying knives are kept at the forefront of the public's mind, and helps us rid them from our streets.  
To anyone who is concerned for a friend or family member who they think maybe carrying a knife, please speak to them and explain the dangers. Tell them safer and smarter thing to do is to put the knife down or come and surrender it this week at a bin located at one of our police stations. You don't have to give us your name – just come and put the knife in the bin. You could be saving a life."
---