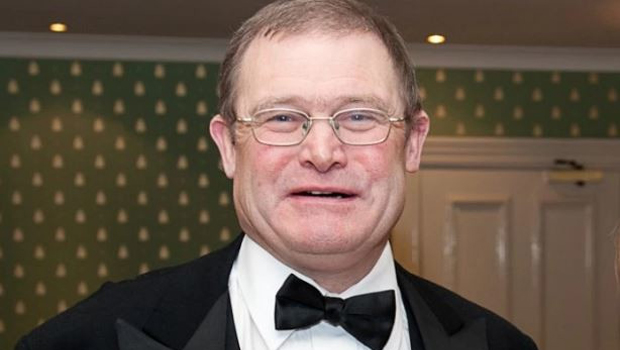 PEACOCK Tells Critics To "Get Stuffed!"
– an "In My View" article by NIGEL WARD, updating readers on the implosion of an object of contempt.
~~~~~
On the heels of yesterday's Enquirer revelation of the extraordinary exchange of correspondence between East Riding of Yorkshire CEO Nigel PEARSON, who will retire in a matter of months (no doubt, to his great relief), and Councillor Dominic PEACOCK [Ex-Con/Ind.], who last year Tweeted  "I have donated the steam off my piss…" to the Jo COX Memorial Fund, the mainstream media has now caught up with the story, which, in sketch format, reads something like this:
PEARSON: "Get out!"
PEACOCK: "Get stuffed!"
Locally, the Pocklington Post [Johnston Press] now reports that Dominic PEACOCK has reverted to the language of the sketch. (Full article at the foot of this page):
"If people still don't like it they can get stuffed."
BBC Look North has also covered the story:
Other reports state that Councillor PEACOCK has complained about having received a large volume of hate mail. It is not known whether or not Councillor PEACOCK was surprised by the phenomenon.
Naturally, I have lodged a Formal Complaint with the East Riding of Yorkshire Senior Standards Committee Manager and the Monitoring Officer.
The outcome of my last Formal Complaint against Councillor PEACOCK can be reviewed here.
But the important point to take away from this deeply unpleasant interlude is that the Standards Regime, as revised under the terms of the Localism Act 2011, is utterly unfit for purpose.
Effectively, the ERYC has cracked its sharpest available whip at Dominic PEACOCK and he has thumbed his nose at them. No doubt he will do so again when my new Formal Complaint is upheld.
Under the present system – which could hardly have been better designed had the intent been to issue a "Get-out-of-jail-free card" to Councillors – PEACOCK would appear to be on safe ground.
Essentially, given enough brass neck (and PEACOCK's is thicker than most), Councillors are endowed with almost absolute impunity. As I recall (and I always stand to be corrected), only on the grounds of conviction of a crime with a custodial sentence in excess of six months can they be disqualified.
On balance, I rather think that PEACOCK may still be at ERYC when PEARSON is long gone.
Finally, here is that Pocklington Post article, with apologies for the incongruous white space on the first page: