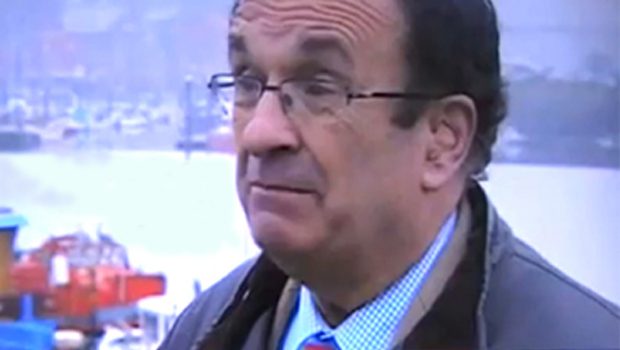 A Letter to the Editor from former Scarborough Borough and Whitby Town Councillor MIKE WARD [Ind.], offering his considered opinion on the forthcoming reformation of local government arrangements – the first for almost half a century.
~~~~~
Sir,
The NY Enquirer has reported that at least £175k of taxpayers' money has so far been spent on  North Yorkshire Devolution by the seven District/Borough Councils.
Their preferred option is for an East /West split of North Yorkshire, but it was interesting to note that the City of York Council did not appear to be actively involved in the report that has been produced on their behalf.
Before any money was spent, shouldn't a key question have been asked ?
Would the City of York Council and their residents want to be involved in such an arrangement ?
If not, then the District Councils' preferred E/W option is surely a non-starter, whereas North Yorkshire County Council's option for the County to remain 'as is', with the City of York separate, as now is!
Having lived in the area for over 50 years, I have never had any serious concerns with NYCC – which is not the case with Scarborough Borough Council.
The many failings of SBC and how they have wasted, and continue to waste, our resources has been well documented.
With NYCC's  established local administration – e.g. Highways &  District Committees – they already have the organisation to absorb those limited services presently undertaken at a more local level without any adverse or noticeable effect on residents, whilst allowing for a more sensible use of resources.
Who knows what SBC actually does anyway?
My preferred option has always been for a single Unitary Authority.
This would reduce the 'management' costs/overheads and allow more to be spent  at 'the coal face', on the workers, to ensure a better provision of essential core services.
Many residents would be happy to see a Unitary Authority of North Yorkshire. 
Would an East/West split provide the necessary cost savings and an improvement in services even if the City of York were interested in such an arrangement?
The questions around the geographical size of (and population numbers in) North Yorkshire may be a concern for some. If so, could this be addressed by another option which has not been mentioned so far?
Why not allow outlying areas of the County to join other already established Unitary Authorities – – e.g. Redcar & Cleveland, East Yorkshire, Leeds, etc  – if they would agree to it?
The residents of Whitby, the northern coastal villages and the Esk Valley already look more for many services – e.g. health care and education – to Middlesbrough, rather than to Northallerton and York.
Not least, the transport links are far, far better.
The same could apply to the Stokesley/Great Ayton area.
If you have to visit someone in hospital, which is easier to access –  James Cook in Middlesbrough, or York?
These arguments equally could be applied to the far east and south of North Yorkshire as well. Would residents in Scarborough/Filey prefer to combine with East Yorkshire, or those in Selby with Leeds or York ?
Any combination of these suggestions would reduce both geographical size and population numbers within a future North Yorkshire Unitary Authority, if that was believed to be necessary.
This discussion is set to run over the coming weeks.
Whether a full referendum, with all the costs involved, is necessary or required is debatable.
Every option needs to be explored with proper consultation in place.
Yours,
Mike Ward,
Whitby
---
The following extract from a report by Price Waterhouse Cooper sheds some light on the financial implications of the move to Unitary Authorities:
"The analysis suggests that the single unitary scenario offers the greatest financial benefit"