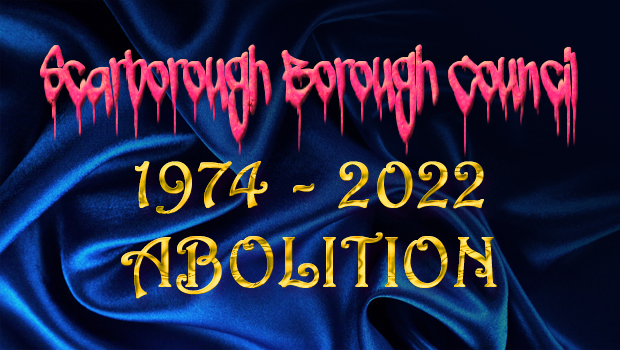 Scarborough Borough Council is to be abolished in a nationwide local government reorganisation. The news comes as no surprise to viewers of independent news sites such as UK Column who've been reporting of major changes and a repurposing of UK government at all levels for three months.
Tier 2 local authorities across North Yorkshire will also be dissolved. Other councils affected are Craven District Council,  Hambleton District Council, Harrogate Borough Council, Richmondshire District Council, Ryedale District Council and Selby District Council.
The local government reorganisation will also see the end of North Yorkshire County and York City Councils.
The race will now be on to be the last leader and mayor of Scarborough Borough Council.
The wholly incompetent purveyors of poor investment decisions (otherwise known as councillors) have left large concrete slabs in prime tourist venues and other prime tourist sites decaying and undeveloped for decades.
The last residents of the Clown Hall will be fighting like rats in a sack to be the last name on the hallowed boards of the great and the crud that once included Scarborough's celebrity paedophile ring; Savile and Jaconelli.
It is expected that some councillors will retire before the local government reorganisation so they can be awarded Honorary Aldermen status for their length of service and similarly get their name up in lights.
Six figure salaried Senior Officers across North Yorkshire will also be looking to secure their gold-plated pensions pots, lucrative early retirement on an unaffordable final salary pension scheme or formulating plans to land a money-spinning new job to swell their already bulging pension pots before retirement.
How will Scarborough's Senior Officers fare in the race for a new job given their accounts haven't been signed off for five years? With the reorganisation likely less than two years away it looks like they never will be signed off. With the record of poor service delivered to the people of the Borough will anyone offer them a job cleaning loos?