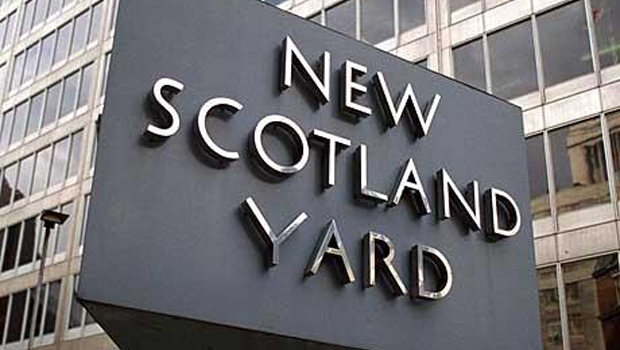 Metropolitan Police Statement Re CSA
The Metropolitan Police Force has issued the following statement to BBC's Panorama programme on allegations of child sexual abuse and homicide:
STATEMENT
We have warned previously about the risks of media investigations compromising a criminal investigation. When we initially launched our Operation Midland appeal, we specifically highlighted how a media organisation – the BBC in fact – had shown pictures of individuals to 'Nick' which could compromise the evidential chain should a case ever proceed to court.
We continue to be concerned about approaches to witnesses by all media, and that warning was reinforced by the Attorney General on Friday, 25 September.
The BBC was the first mainstream media outlet to broadcast an interview with 'Nick' containing allegations of homicide currently being investigated by Operation Midland. Since then, the BBC has been investigating these allegations in parallel to our criminal inquiry. We have made it clear to the BBC and other media we will not assist with their inquiries.
We are now being asked to respond to a challenge to a specific element of Operation Midland. Again we reiterate our position that we will not give a running commentary on the progress of our investigation to them or any other media outlet.
We have not yet completed our work. There are still lines of inquiry to pursue which are not in the public domain and we will not reach a judgment until that work is completed.
As we have made clear, we have an open mind and will go where the evidence takes us. We have acknowledged that some of our initial language may have suggested otherwise, but this is a thorough, professional investigation as the public would expect given the gravity of the allegations. It is then for the Crown Prosecution Service to make a decision on whether to prosecute. If they do, only a jury can decide on the truth of allegations after hearing all the evidence.
We trust that the BBC has given due consideration to the impact of its reporting on 'Nick' and how it fulfils its responsibility to a witness making allegations of a sensitive and personal nature which were broadcast to millions of people.
These ethical considerations are always an important element of our investigations, especially in the area of sexual abuse and we hope the BBC would make similar considerations.
We have a responsibility to protect vulnerable victims and witnesses throughout the criminal justice process, and we take that duty extremely seriously.
Our concerns extend beyond Operation Midland. We are worried that this programme and other recent reporting will deter victims and witnesses from coming forward in future. Seeing an individual make allegations and then be targeted by the media is not going to encourage others to speak out.
Anyone who read the report into Jimmy Savile will recall that hundreds of people never came forward during his lifetime in part because they feared the consequences of making allegations against a powerful public figure. Since that investigation, there has been a significant increase in people reporting non-recent and contemporary allegations.
We welcome this increasing confidence and do not want to take a backward step, and we trust that the BBC will consider in responsible fashion the wider impact of its reporting on all the individuals who might be watching.
We note that the broader focus of the programme is on allegations of paedophilia involving politicians dating back to previous decades. We make no apology for investigating these thoroughly and professionally. Not all allegations warrant a full investigation – that is the nature of policing – after initial scoping some go forward for more investigation and some do not.
We note that the Independent Inquiry into Child Sexual Abuse (Goddard Inquiry) has also said it will examine allegations of child sexual abuse 'involving well known people, including people in the media, politics, and other aspects of public life.'
There is a great deal of public interest in how investigations were carried out in the past. The MPS has referred to the Independent Police Complaints Commission (IPCC) a number of allegations that reports of sexual abuse involving politicians were not properly investigated, a number of which the IPCC is now managing.
We recognise that there is a public interest in reporting and commenting on the police and our investigations. We can and do accept criticism of our policing operations. But we do believe there is a distinction to be made between fair comment and impacting on victims and witnesses in a way that may damage them or a criminal investigation.
The wider public interest, surely, is for victims and witnesses to have the confidence to come forward with the knowledge that credible allegations will be properly investigated, and when the evidence is there, to have perpetrators brought to justice.
– ENDS –
---
BBC Panorama
The VIP Paedophile Ring: What's The Truth?
http://www.bbc.co.uk/iplayer/episode/b06h7jbl/panorama-the-vip-paedophile-ring-whats-the-truth