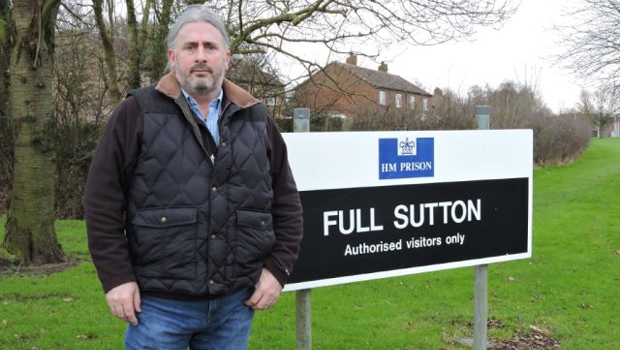 Guest Author ANDY STRANGEWAY rumbles what appears to be deliberate misinformation from the Ministry of Justice that could impact on Category A and Category B prisoners' visitation rights at HMP Full Sutton.
~~~~~
Ministry Of Justice Disinformation
The Ministry of Justice (MoJ) was formed in May 2007. Its responsibilities extend to the commissioning of prison services and rehabilitation.
In reply to a question, with regards the lack of public transport for prison visitors to HMP Full Sutton, the MoJ, stated on 29 January 2016:
"The council is having ongoing discussions with the bus company on this matter and any decision on altering the service to fit with visiting times at the prison is a matter for the company."
When asked whether this was Full Sutton & Skirpenbeck Parish Council (FSSPC) or East Riding of Yorkshire Council (ERYC), the MoJ confirmed:
"It's a reference to the parish council"
As a FSSPC Councillor and Transport Champion, I can confirm this statement to be false.
Why the dishonesty?
A convicted prisoner is allowed at least two 1-hour visits every 4 weeks. Yet during the week and on a Saturday, the local bus service returns after 1 hour and eight minutes. There is no other bus. On a Sunday there is no bus service. Clearly, given the time required for security checks, this does not allow for a one hour visit on any day of the year, for those who use public transport.
As the failure to provide an adequate public bus service to HMP Full Sutton, prisoners' rights are being denied. Indeed, this is true for every prison in the UK where there is no adequate public transport.
The enquiry exposed the MoJ failure. By stating the FSSPC where having discussions with the local bus company, which they were not,  it confirmed that action to address this failure was taking place. In truth there was no discussion at all.
How much will this MoJ failure cost?
With 600 prisoners held at HMP Full Sutton and over 100,000 prisoners held nationally, the UK Government is now exposed to countless potential legal actions costing tax payers millions.
Moving Forward
The MoJ must work with local councils to ensure adequate public transport is available to and from all UK prisons to allow for visiting.
Background Information
As a FSSPC councillor, I agreed to be the Transport Champion representing FSSPC for the ERYC Transport Survey. The requirements were to circulate a Transport Survey to all FSSPC residents. I believe this should include the 600 prisoners held in HMP Full Sutton.
Due to ERYC cancelling their attendance at our meeting on Monday 18 January, at the last-minute we were unable to discuss this with ERYC.
ERYC had informed us that we must return the completed questionnaires by mid February.
As a seasoned campaigner, my alarm bells rang – ERYC could not attend our meeting to answer questions but where railroading us into circulating the survey. A source in the media contacted the MoJ and received the statement above. This was only after an exchange of 20 emails where the MoJ proved to be very evasive.
Conclusion
The Ministry of Justice has, by default, denied prisoners their lawful right to one-hour visiting, by holding them in a prison to which public transport for that purpose is inadequate.
The Ministry of Justice must provide or subsidise a bus service adequate for that purpose.
Complaint To MoJ
Dear Sir/Madam,

Could I please refer you to

I would like to register a complaint against the MoJ for:

Their dishonesty in their reply to the media enquiry.
Using the Full Sutton and Skirpenbeck Parish Council as a scapegoat and
For denying prisoners their rights.

Kindest Regards

Andy Strangeway