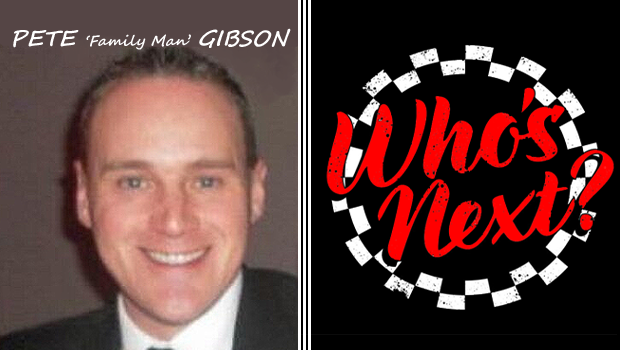 YCBID: 'Family Man' Resigns
Guest Author ALDERMAN NORMAN MURPHY reports on some encouraging indications of another "crisis of confidence" – this time within Yorkshire Coast BID Ltd.
~~~~~
As those of you who have been following the sleazy goings on at the Yorkshire Coast BID will have observed, it is a rather nasty and underhand organisation. It runs very much like a Mafia syndicate with a BOSS MAN, Clive Rowe-Evans (79), performing the role of DON and the Board Members acting as his loyal lieutenants, slavishly doing their master's bidding.
It is all rather pathetic and seedy really, with the whole management team – Rowe-Evans and his henchmen and women – extracting money with menaces from the local business community, ably supported by their enforcers, Scarborough Borough Council (SBC) and East Riding of Yorkshire Council (ERYC).
These authorities provide the muscle in the form of taking to court those businesses who, unintimidated by their threats, and are refusing to pay the Levy, even threatening business owners with jail if they refuse to pay up.
However, the YCBID Board Members, SBC and ERYC Senior Officers, and the so-called political leadership of the Councils have suddenly, it seems, found out that running their extraction racket is not as easy as they thought it would be.
Although these fine ladies and gentlemen thought they could threaten and bully the local business community into submission, it now appears that they themselves might soon be the ones facing a judge, and the real possibility that they could soon end up in jail.This very real prospect of having their collars felt by the law, not surprisingly, seems to have inclined some of the YCBID Board Members (the smarter ones) to consider deserting the sinking ship.
As we already know, former SBC YCBID Board Member, Richard ("The Binman") Bradley – not, I hasten to add, one of the smart ones (but an obedient Town Hall puppet) – was ordered by his puppet masters to quit the YCBID board a couple of months ago.
Bradley's departure from the YCBID Board has now been followed, very wisely if you ask me, by Pete Gibson, who was on the YCBID Board because of his claimed status as a representative of a national chain, Parkdean Resorts. There is some doubt as to whether or not our Pete ever told his bosses that he was representing them on the YCBID Board.
However, when they learned that their man was shacked up with these rather dubious characters, it seems they acted very quickly to preserve their good name and 'encouraged' our Pete to stand down from the YCBID Board.
In a response to an enquiry from the North Yorks Enquirer regarding who Pete Gibson actually was representing on the YCBID Board, a spokesman for Parkdean Resorts replied:
"I was unable to provide you with an update because Pete Gibson was in the process of resigning his position from the Board of the Yorkshire Coast BID to allow him to focus on running Cayton Bay Holiday Park, and also to spend more time with his family. His resignation has been accepted, so Parkdean Resorts has no representation on the Board of the YCBID".
Another one bites the dust!
The reporting team at the North Yorks Enquirer speculate that our Pete will by no means be the last rat to jump ship. There is already a strong rumour that two more current YCBID Board Members are about to declare that they too want to "spend more time with their families" and further resignations are imminently expected.
Another two bite the dust?
Like many despotic empires, it seems that the YCBID empire will ultimately be brought down from within, with Board Members fighting like rats in a sack to escape the inevitably cruel treatment they have sought to inflict on YCBID Levy-payers.
Some of those associated with the YCBID will (sadly) almost certainly escape the rough justice they so richly deserve. TUSCANY is calling. Others, such as senior Council Officers, will no doubt pray that no court action will be instigated before April 2023, after which SBC will cease to exist and the chances of prosecution will be diminished. However, the Board mugs might not be so lucky and, if they stick around, may yet face justice.