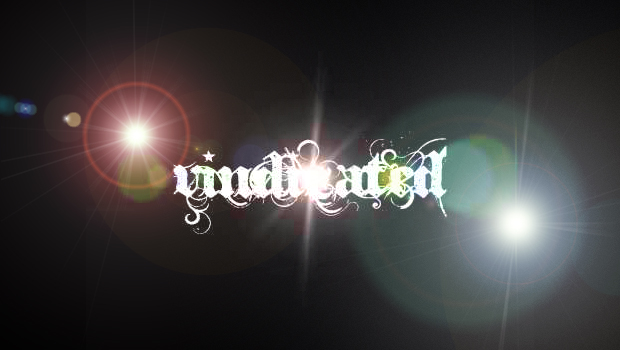 Vindicated! Savile & Jaconelli:  The Cover-Up Starts To Unravel
Crime & Parliamentary Affairs Correspondent TIM HICKS reports on the wider ramifications of today's IPCC Statement regarding the alleged misconduct of North Yorkshire Police Officers now implicated in cover-ups pertaining to historical SAVILE/JACONELLI paedophile activity. Vindicated!
~~~~~
Detective Sergeant has misconduct papers served on him
NYE readers will have read with surprise tonight that a serving Detective Sergeant from North Yorkshire Police has been served with misconduct papers by the IPCC. The IPCC statement is below: 
"The IPCC has an independent investigation under way into potential misconduct issues arising from the manner in which North Yorkshire police officers handled information about Jimmy Savile, and an associate, the late Peter Jaconelli. Matters under investigation by the IPCC relate to how the force handled information from a 15 year old girl in 2002 regarding Savile, and how the force treated two disclosures made by a serving prisoner about Jaconelli in December 2008 and January 2009. One serving detective sergeant has so far been served with a misconduct notice to advise him his conduct is subject to IPCC investigation. The officer has been interviewed by an IPCC investigator recently. 

IPCC deputy chair Sarah Green said: "The investigation is examining whether the North Yorkshire Police response to the disclosures was in accordance with national and force policies on crime recording, intelligence handling and dealing with victims of sexual abuse." 

This investigation follows a referral from North Yorkshire Police in April this year which included whether any information it held on record about Savile or his known associates was properly and comprehensively disclosed to Her Majesty's Inspectorate of Constabulary (HMIC) when it, and other forces, were asked to do so by HMIC in December 2012 and again by the IPCC in May last year. After assessment by the IPCC those matters have been sent back to the force to deal with. 

North Yorkshire Police has an ongoing investigation into historical sexual abuse [Operation Hibiscus] for which it has previously asked people from the Scarborough area to come forward with any information."
North Yorkshire Police statement:
Full coverage form The Press in York, here.
Whilst the statement explicitly concedes that Jaconelli and Savile were offending together in a ring in Scarborough as the NYE has always maintained, what the IPCC statement does not say is that:
North Yorkshire Police knew all about Savile and his associate and fellow rapist Peter Jaconelli from the 1960's onwards and did not make any attempt to prosecute either of them, because Jaconelli was a prominent local business man, County Councillor, Scarborough Borough Councillor and Mayor of Scarborough.  His local influence gave him immunity from prosecution by NYP, allowing to abuse and rape, and entice children into prostitution, with the full knowledge of serving officers in Scarborough and Whitby Police.  Because it had covered up for Jaconelli, it was forced to cover up for Savile.
North Yorkshire Police only referred itself to the IPCC because of media pressure by the BBC and the NYE team.
North Yorkshire Police conducted a major cover up into its part in the Savile scandal.  During which it lied and also threatened journalists that were investigating this police corruption scandal with arrest, so desperate were they to prevent the truth from coming out.
Background 
North Yorkshire Police was responsible for the four most important failures to arrest Savile and the rest of the Jaconelli ring. These were:
The failure by Police Officers that served in Scarborough and Whitby to arrest Jaconelli, -although his offending was common knowledge in Scarborough- which would surely have led the Police to Savile.
The failure to arrest Savile as a result of allegations North Yorkshire Police now admits it received in about 2002, 2008 and 2009.
NYE information is that NYP had allegations of paedophilism by Savile and Jaconelli going back to the 1970's and this was vindicated by a BBC investigation.  However, Police Officers that served in Scarborough ignored and stonewalled complaints about Savile and Jaconelli in Scarborough from at least the 1970's, which would have led to Savile's arrest, prevented decades of offending against hundreds of victims.
The failure to pass on the intelligence to Surrey Police in 2007 that North Yorkshire Police now admits it had in 2002, which ensured the failure of the Surrey investigation.
This consistent failure led to misery for thousands of children over many years.
The Cover-Up
When Savile was exposed, North Yorkshire Police immediately started a cover up, which has been sustained for the last two years and has obviously been approved at the highest level of North Yorkshire Police.
Initially it released a statement:
"When the allegations surrounding Jimmy Savile were publicised, we carried out extensive searches of force records which did not reveal a local connection."
i.e. that he did not live in Scarborough, although he did and NYP knew that he did.
This was clearly a blatant lie.
Nevertheless, on this basis North Yorkshire Police were improperly excluded from the HMIC, Home Office and IPCC investigations into Savile and were not mentioned in the statement by the Home Secretary on the failure of the British Police Service to arrest Savile to Parliament on the 12th of March 2013:
"In particular, I asked that the review establish clearly which forces received reports or allegations in respect of Savile and related individuals prior to the launch of Operation Yewtree on 5 October 2012. For each of those forces, I asked HMIC to review the extent to which the allegations were robustly investigated and whether there were any police failings in doing so. HMIC have concluded their review and today published their report. A copy will be placed in the House Library. [My emphasis in bold]. HMIC conducted enquiries in all 43 police forces in England and Wales, and liaised with HMIC Scotland and the States of Jersey Police. Their review finds that, as far as police records disclose, five allegations of child sexual assault were made against Savile to the police between 1958 and 2009. In addition to these recorded allegations, the Metropolitan Police Service (MPS) has traced two historical intelligence entries relating to Savile."
Consequently, it is now clear that the Home Secretary was deceived into misleading Parliament in her statement.
On the 10th and 11th of October 2012, North Yorkshire Police received two separate allegations of sexual offences by Savile. It published statements to the effect that this was the first it had known of him and that all enquiries should be directed to the Metropolitan Police:  http://www.northyorkshire.police.uk/9645
Subsequently, North Yorkshire Police have confirmed that this statement was also a lie.
Cover-up #3 occurred following correspondence to the IPCC from the NYE team, the IPCC accepted that the concerns we had raised were valid and directed North Yorkshire Police to conduct an investigation to ascertain if there were any conduct matters that needed to be reported to the IPCC.
The resultant investigation was conducted by Assistant Chief Constable (formerly Temporary Deputy Chief Constable) Sue Cross and took her less than two weeks. She ignored all the evidence to conclude that North Yorkshire Police had no idea about Savile, Corrigan and Jaconelli (although every parent, teacher and schoolboy in Scarborough and Whitby was aware of his offending).
BBC 'Inside Out' Investigation here.
As a result of the BBC investigation above, it emerged that Cross did not bother even to interview any of the witnesses that had come forward. It has now emerged that in fact North Yorkshire Police admits it had current intelligence on Savile from 2002 and on associate Jaconelli in 2008 and 2009 at a time when it was aware Savile was the subject of a criminal investigation for serious crimes by Surrey and Sussex police. This is in addition to the other intelligence it had gathered, some of which was revealed by the BBC, which it has not yet admitted.
So North Yorkshire Police ignored the facts to exonerate itself from any responsibility or knowledge about the Jaconelli paedophile-ring.  In short, the Cross report, which was of course instantly accepted by the IPCC, HMIC and Home Office, was a whitewash.
It appears that the NYE team were getting a little bit too close to the truth for comfort, so Deputy Chief Constable Tim Madgwick of North Yorkshire Police wrote to me in October 2013 threatening to arrest me if I continued to express opinions on North Yorkshire Police operations and business. At the time, the only major investigation we were actively pursuing was Jimmy Savile and Peter Jaconelli, so this was obviously an attempt by North Yorkshire Police to shut the NYE team up and prevent any further media scrutiny, or a full and open investigation into what it knew about Savile and Jaconelli.
Deputy Chief Constable Madgwick then issued a triumphant statement confirming that the North Yorkshire Police were exonerated by the IPCC.
Although the Chief Constable has been asked to intervene and withdraw the threat of arrest, he has not done so, thereby tacitly approving of Deputy Chief Constable Madgwick's actions to prevent the truth from emerging.
Following the BBC 'Inside Out' documentary (above), North Yorkshire Police and the Police & Crime Commissioner for North Yorkshire were forced to refer themselves to the IPCC – thereby essentially conceding that the allegations made by the NYE Team which I am being threatened with arrest over were accurate:  http://www.northyorkshire.police.uk/13356. It also initiated the Operation Hibiscus investigation into Savile, Jaconelli, Corrigan and associates:  http://www.northyorkshire.police.uk/13377
NYE has co-operated with Operation Hibiscus, which is led by Detective Superintendent Steve Smith.  Both the NSPCC and H.O.P.E. have emphasised in their coverage of child abuse how good it is that as a result of media coverage, more witnesses are coming forward everywhere to bring more evidence of offending.  Operation Hibiscus started in April 2014 and so many victims and witnesses have come forward, that it is still ongoing with no end in sight.
This has led to the bizarre situation where Chief Constable Jones and Police & Crime Commissioner Mulligan have jointly confirmed an appeal for witnesses to the offences that the NYE has revealed, whilst simultaneously supporting the threat to arrest the first witness that came forward – reducing Operation Hibiscus to a farce.
Leadership, Integrity and Chief Officer responsibility  
I started this article by saying that NYE readers will be surprised to read that a lowly Detective Sergeant -whose alleged misconduct pales into insignificance compared to that of his senior officers- is to be the subject of misconduct proceedings.  This is because it is so obvious that the Chief Constable, Deputy Chief Constable and Assistant Chief Constable have committed serious acts of misconduct, that it is incredible that a lowly Detective Sergeant has been offered up as a sacrificial lamb, whilst the Chief Officers –whose do not have the integrity or honesty to admit their misconduct- fly above it all.  Completely immune to any censorship or criticism.
It does however explain why they were so determined to prevent the truth from coming out.  They were trying to protect a serving police officer.  This is one of a number of cases of complainants being threatened with arrest by North Yorkshire Police when they come to close to the truth of a scandal that NYP wants buried.
It is essential in a democratic society that we have a free press which is not under Police control.  It is also essential that Chief Police Officers show leadership and integrity, when faced with misconduct.  On this basis the North Yorks Enquirer has now written to the Police & Crime Commissoner for North Yorkshire requesting that charges are preferred against Madgwick, Jones and Cross.
"Dear Commissioner Mulligan, 

I write concerning the recent revelations concerning the Jimmy Savile and Peter Jaconeli Paedophile ring.

Following on from the blatantly flawed investigation into North Yorkshire Police's failure to arrest Jimmy Savile and Peter Jaconelli conducted by Assistant Chief Constable Sue Cross.  My investigation into her investigation is here: http://nyenquirer.uk/operation-yewtree-and-the-cross-report/

North Yorkshire police have now conceded that in fact it had intelligence on Savile and Jaconelli at least in 2002, 2008 and 2009.   In the wake of the revelations in the BBC Inside Out Documentary, that Cross did not even bother interviewing the witnesses before she whitewashed the allegations and exonerated North Yorkshire Police from any responsibility for allowing Jaconelli and Savile to offend openly with the full knowledge of North Yorkshire Police.  It is now explicitly clear that North Yorkshire police force Intelligence Bureau had explicit intelligence that it should have passed on to Surrey and Sussex Police, but did not.  The Cross report now stands completely quashed. 

It is also clear that North Yorkshire Police has issued deliberately misleading press statements to conceal misconduct in respect of its part in the Savile and Jaconelli scandal. 

Further, as you know, I am currently being threatened with arrest by Deputy Chief Constable Tim Madgwick over my coverage of the failure of North Yorkshire Police to arrest Jimmy Savile and Peter Jaconelli.  Although my coverage has now been shown to be entirely accurate and in the public interest.   

Chief Constable Jones has been asked to withdraw this threat, but has done nothing, thereby tacitly approving of Madgwick's actions. 

I assert that all three Chief Officers are acting corruptly in joint enterprise to conceal misconduct in North Yorkshire Police over its acquiescence to a major paedophile vice ring that operated openly in Scarborough and Whitby with the full knowledge of North Yorkshire Police from the 1950's onwards.  I would therefore ask that you record a complaint against all three officers for misconduct in public office and attempting to pervert the course of justice, and in the case of Deputy Chief Constable Madgwick additionally for harassment. 

I am also concerned that although North Yorkshire Police had explicit Intelligence about Savile and Jaconelli, it was not passed on.  This is a catastrophic failure of intelligence analysis and dissemination.  It appears that either the Force Intelligence Bureau is a shambles, incapable of conducting basic intelligence processes, or it is corrupt and withheld information to protect criminals from arrest.  I would therefore also ask that you record a complaint against every Director of Force Intelligence from 2002 to 2014 for misconduct in public office. 

I thank you in anticipation of your good offices in this request and look forward to hearing from you in due course. 

Yours Truly, 

Timothy Hicks"
We will update our readers on the outcome.