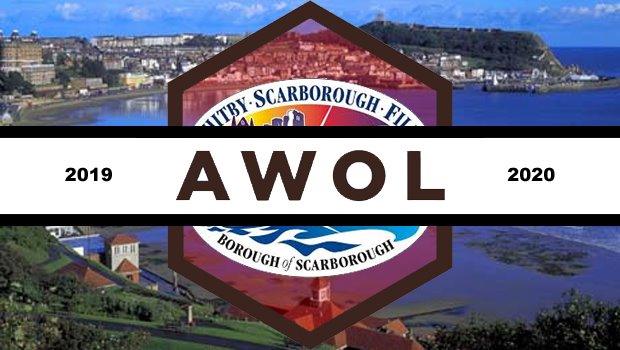 Just before the May 2nd 2019 Local Elections for Scarborough Borough Council an article was published which listed the attendance records of councillors seeking re-election. This year we take a closer look at the attendance records of those councillors who were successful in the 2019 Local Elections.
There's not much positive to say about 2019-2020. Despite promises of openness, transparency and devolving power down to council committees, the cabinet structure remains in place and the council is as opaque as ever.
SBC's flagship £22million Argos project is still on course to create a building worth £7.5million upon opening. Whilst in a Shamanic EnAitchEss trance, Labour and the Independents are still aiming to spaff £14.5million of taxpayer's money up the wall, despite election promises to the contrary. Perhaps they see deliberately wasting taxpayer's money as some kind of performance art, like the KLF's burning of £1million on a bonfire in 1994?
What's in the data? Dynamic Derek's extensive leadership skills have seen lovers' tiffs within the Tories as two of the top three places on the absence list are taken by deserters from the Conservative Party, Mallory and Backhouse. As is usual with political deserters, they never offer themselves up for re-election to see if the electorate approve of their choice to ditch their party allegiance.
In the past few years, Seamer ward has not been best served by the councillors they elect. Last time around it was Roxanne Murphy topping the absence chart with 53%, this time it is Helen Mallory in second place at 46%.
Collectively, Green Party councillors never showed up for over 25% of meetings. Perhaps they were so busy patting themselves on the back for buying an electric car that they forgot to plug it in and charge it?
After the poor showing last time, the ragtag group of trots, marxists and communists, otherwise known as the Labour Party, have made more of an effort to attend. Perhaps it had something to do with getting more free money just for turning up. They don't actually achieve anything when they do turn up, but hey, that's Labour.
David Jeffels improved his absence record from 28% to 8%. With Jeffels' incredible longevity as a Conservative councillor, amazingly from 1973 to date, rumours are beginning to circulate that he is not mortal and is actually the Grim Reaper himself. If he turns up at your care home, bar the door.
Council leader Steve Siddons has also improved his absence record from 32% to 15%, but he did this by moving meetings around to fit his retirement schedule.
Peter Popple and Helen Mallory should have been removed as councillors for not attending a meeting in six months, but SBC Legal Director has given both a dispensation due to the Coronavirus plandemic.
The Councillors are listed in order of the largest percentage absence. Current cabinet members are highlighted in purple. All data taken from the SBC website.
Column 1: Name of Councillor
Column 2: Name of Party
Column 3: Council Ward
Column 4: Number of Meetings Expected
Column 5: Number of Meetings Apologies Received
Column 6: Number of Meetings Absent
Column 7: Percentage of Meetings Absent