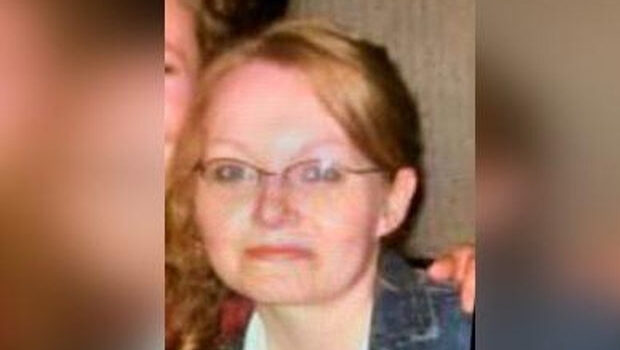 Sarah West – and Coronavirus Update
The NYE is a community media outlet, so as well as covering news; it has additional responsibilities to help the police protect the public. The NYE has had a policy for many years of re-publishing police appeals for assistance, to keep our readers informed and to support the work of North Yorkshire Police (NYP) to ensure community safety.
In this article the NYE is assisting NYP's efforts to find Sarah West, aged 46 of Stepney Avenue, Scarborough, who is currently missing.
In addition, Tim Hicks reports on a major success for the NYE in protecting Officers of NYP and the public from Coronavirus.
Sarah West and Coronavirus update
by TIM HICKS
~~~~~
Missing: Sarah West – Have you seen her?
The NYE has been republishing appeals for help from NYP in its search for missing Sarah West, aged 46 of Stepney Avenue, Scarborough.
NYP is still searching diligently for Sarah and has issued another appeal for assistance on its website. Sarah was last seen at 7.30am on Sunday 25 April 2021 on the A165 near Cayton Bay and is believed to have also been walking along the Cleveland Way path between Scarborough and Filey.
Sarah is very slim with dark blonde medium-length hair, blue eyes and pale skin. She is around 5ft 5″ tall and is believed to have been wearing jeans, brown flat boots and a light coloured blouse, and carrying a red bag.
Officer commanding Scarborough Police Inspector Graeme Kynman said:
"We are concentrating our searches on the Filey and Reighton areas of the east coast, particularly towards the coastline and the Cleveland Way footpath and would ask anyone out and about in these areas to be vigilant for Sarah.
We'd like to express our sincere thanks to everyone who has been looking for Sarah and sharing our appeals to find her. This support is invaluable in making sure as many people as possible know that she is missing and can stay vigilant for any sightings."
Sarah's Mother Valerie and sister Rebecca are desperately concerned for Sarah. Please can all our readers stay vigilant and keep a close lookout for her.
Scarborough Police are extremely concerned for Sarah's welfare and ask anyone who has information which could help locate her to call 101 or call 999 for an immediate sighting.
A success for the NYE
I would like to take this opportunity of reporting a major success for the NYE.
Regular readers will know that the NYE has run a series of appeals for information and photographs of Police Officers who are breaching the Coronavirus regulations.
In summary, this campaign has led to allegations that the Chief Constable, Deputy Chief Constable, Gold Commander for NYP's response to the Coronavirus emergency, four Inspectors, two Sergeants, three motorcycle Policemen from Cleveland Police, two Officers photographed asleep and unmasked in a layby at night, two PCs patrolling in Clifton Moor unmasked and multiple police officers at Force Headquarters, Scarborough, Filey and Fulford Road Police Station have contravened the Coronavirus lockdown regulations at various times and places.
I made complaints about all of them and asked that the Chief Constable, Deputy Chief Constable and the Inspector commanding Scarborough Police Station receive a £10,000 fine for organising a large gathering inside Scarborough Police Station -a presentation to Ms Win Almond for completing fifty years' service. However, the Chief Constable refused to take any action against herself or any of her officers.
A recent outbreak of COVID-19 amongst Officers from the Police Service of Northern Ireland resulted in two Police Stations being closed. Eight officers tested positive for COVID-19, another fifty one were removed from duty, and had to self-isolate at home. Police Scotland also had to close a police station in Falkirk and isolate everyone in it because of an outbreak of coronavirus amongst the officers and staff there. Fortunately, no-one died. But it is clear that the refusal of NYP officers to follow the Coronavirus regulations was a major threat to the health of police officers and the public.
So I am delighted to report that the NYE's campaign seems to have had the desired effect and reports of NYP officers breaching the regulations have now stopped.
It appears that despite the Chief Constable's decision to give her and her officers immunity from prosecution and let them offend with impunity, the realisation that they are subject to scrutiny and being held to account by a free press has caused a mass panic reaction. Officers of NYP are now complying with the regulations the same as everyone else. Thereby reducing the risk of an outbreak.
This represents a major success for the NYE and for responsible investigative journalism.
Our campaign has held the police to account and reasserted service discipline and subordination to the law in NYP; despite the efforts of the Chief Constable and an ineffective, deferential PFCC to prevent it. More importantly it may also have prevented a serious outbreak of COVID 19 amongst police officers and may have saved lives.
Acting in the public interest and to save lives, the NYE is still keeping up the pressure on this matter. I have raised it with all three of the candidates to be PFCC in my interviews with them and will follow up with the new PFCC after the election.
The reward still stands. So to keep the pressure up and maintain the improvement in conduct amongst NYP officers, if you become aware of a public figure or police officer breaching the lockdown regulations, please photograph or video him/her and make a note of the:
Registration no of their vehicle.
If possible their rank and police collar numbers.
Other circumstances.
Then inform the NYE using the news@nyenquirer.uk email. The NYE will pay a reward for these photographs in accordance with standard journalistic practice.
Constables and Sergeants: £25.00
Inspectors and above: £50.00
Deputy Chief Constable Cain and Superintendent Walker: £75.00
Chief Constable Winward £100.00
Right of Reply
If you are mentioned in this article and do not agree with the views expressed in it, or if you wish to correct any factual inaccuracy, please let me know using the letters@nyenquirer.uk email address and your views and a correction will be published if appropriate.