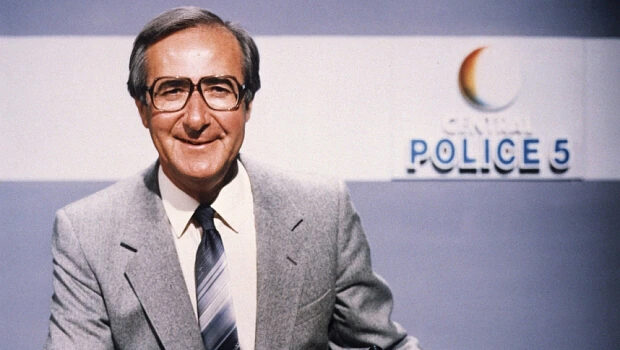 Police 7: Community Policing News June/July 2021
In May, the NYE ran this article on a successful drugs raid in Scarborough and other Police matters. In the article, we promised our readers a new series of news articles covering multiple local policing issues, representing a new style of reporting.
Unfortunately, crime reporter Tim Hicks has been heavily involved in a series of complex and controversial articles on Chief Officer's expenses and has distracted him from covering community news. Happily these articles are with the lawyers now and he can return to covering local community policing issues.
The articles will include crime prevention advice, follow-ups on previous articles, Court reports, police appeals for information and local community policing news.
The NYE will continue to immediately publish urgent appeals for information from the Police, in missing person's cases etc
~~~~~
Introduction.
The NYE, in common with most local media outlets, is dependent on North Yorkshire Police (NYP) for core material on crime in the area. Because most of our readers do not read the NYP website, we are happy to disseminate information to our readers from NYP.
For those readers who like to follow local crime, the link to the NYP website is https://www.northyorkshire.police.uk/news/
Shaw Taylor: An appreciation
These articles are named Police 7 in memory of Shaw Taylor, who ran a long-running television programme first broadast in the London area in 1962, called Police 5. These programmes used reconstructions, artists impressions, rewards, appeals from Police Officers and photofits to appeal to the public for information.
One of his five minute appeals can be seen here, featuring reconstructions of two armed robberies in 1992.
This new and innovative approach to police investigations set a new standard for police/media cooperation. It was hugely popular, not just because of the quality of the material and the desire of the public to assist the police, but because of Taylor's engaging and informal style and his catchphrase at the end of the programme "keep 'em peeled!" which encouraged the viewers to be observant and report crime.
As well as Police 5, Shaw Taylor presented a spin-off show for younger viewers, Junior Police 5 and several regional versions of Police 5 for ATV, Central TV and TVS. The series finished in 1992. Other spin-offs were the BBC's Crimewatch UK, Police Call in Anglia and Tyne Tees, Police File for Channel 5, Scotland and Granada, and Police 6 in Ulster. (Hence the title Police 7 for the NYE articles). Shaw Taylor also made televised appeals for Crimestoppers.
A German producer on holiday in the UK saw the programme and liked the format and introduced it into Germany. It was subsequently used in Austria, Switzerland, the Netherlands, Israel, Poland, United States, New Zealand, Hungary and Ireland.
Channel 5 resurrected Police 5 and at the age of eighty-nine, Taylor appeared for a short segment.
Shaw Taylor died aged ninety in 2015. About a third of the appeals featured in his programmes resulted in an arrest and Taylor became known in the underworld as "Whispering Grass". He made an outstanding contribution to police/media cooperation and to crime prevention across Europe and North America and is one of the pioneering, great crime journalists.
His obituary from the Guardian can be read here.
---
NEIGHBOURHOOD POLICING
Sergeant Michael Tinsley
The NYE would like to take this opportunity of expressing its sadness at the death of Sergeant Michael Tinsley, who died suddenly on the 12th of July. He is pictured above receiving his Gold Courage Award from Mike Stubbs of the North Yorkshire Police Federation after he single-handedly dealt with a knife incident.
A very moving tribute from Chief Constable Winward can be read below.
"It is with a heavy heart and much sadness that I have to announce the news about the sudden and tragic death of Sergeant Michael Tinsley from the Neighbourhood Policing Team in Scarborough.
"Michael was a very popular and well-respected member of the North Yorkshire Police family and of the wider community in Scarborough and his loss will be felt profoundly by everyone who knew him. He joined the force in 2013 as a Police Constable in the Scarborough and Ryedale Command, rising to the rank of Sergeant in 2018 with the local Neighbourhood Policing Team. Since then he has led a team who have been dedicated to keeping the local community safe throughout some of the most testing times policing has ever experienced and I am incredibly proud of and grateful for his contribution.
"In 2016 his outstanding professionalism was recognised at our annual awards ceremony when he received a Gold Courage Award for single-handedly dealing with a double knife threat, a situation which he alone brought to a safe conclusion. He also went on to win that year's Public Choice Award, voted for by the public of North Yorkshire, who he dutifully served.
"His death has come as a great shock to all of us and our heartfelt sympathies go out to Michael's loved ones, his friends and all of his colleagues at this incredibly difficult time.
Underage drinking
A Community Action Partnership (CAP) has been launched in Scarborough to tackle under-age drinking.
CAPs are partnerships between local authorities, police, schools, retailers, neighbourhood groups and health-providers.
The Under Age Drinking CAP will work with local schools to take a proactive approach to education of young people on topics such as alcohol, drugs, and anti-social and criminal behaviour.
Drink drivers
Police conducted a successful anti drink driving operation in Scarborough. Article here.
COURT REPORTS
Filey child and animal abuser jailed
Kyle Stephenson was sentenced to eighteen years in prison for raping a boy, inciting a girl to sexual activity and filming himself having sex with a dog. Stephenson was also given a life time Sexual Harm Prevention Order and placed on the Sex Offenders Register for life.
This was a harrowing investigation and Scarborough CID officers are to be congratulated on protecting the public from this man.
The full report is here.
Victims who would prefer not to go direct to the police and are not in immediate danger, can contact Bridge House, North Yorkshire's Sexual Assault Referral Centre (SARC), on 0330 223 0362, email sarc@nhs.net or go to www.bridgehousesarc.org.
You can also contact Supporting Victims direct at supportingvictims.org or call 01609 643100
NSPCC Helplines:
Help for adults concerned about a child – call 0808 800 5000
Help for children and young people – call Childline on 0800 1111
Wayne Dunn from Eastfield Scarborough jailed in NYP undercover operation
Wayne Dunn was jailed for four years, given a life time Sexual Harm Prevention Order and placed on the Sex Offenders Register for life.
Dunn had an extensive criminal record and had tried to groom a father into allowing him to abuse his daughters using an encrypted email service and the KIK Messenger App.
Unfortunately for Dunn, the man he was corresponding with was a Police Officer operating under a false identity. The first time the NYE is aware that NYP has used "paedophile hunter techniques" in this type of investigation.
The full NYP report and a link to a comprehensive Scarborough News article here.
---
CRIME PREVENTION
COVID scammers
A new COVID scam is becoming prevalent. Scammers send their intended victim an e mail purporting to be from the NHS inviting them for a COVID test. It demands information including the recipient's bank account and mother's maiden name, and puts the pressure on by stating that the opportunity for inoculation will be withdrawn unless the victim provides responds within twelve hours.
This BBC article describes one North Yorkshire woman's lucky escape.
If you suspect that you have received a phishing email, then forwarding the email to report@phishing.gov.uk will send it into the system of the National Cyber Security Centre (NCSC). If it is found to be malicious, then it will be blocked or taken down. If you receive a text, forward it to 7726.
Broken–down motorist scammers
NYP have received reports of motorists being flagged down by an Asian, Portuguese or Eastern European man driving a silver Volkswagen or a dark-coloured silver Fiat, in the Scarborough, Ryedale and Harrogate areas. The man claims he has broken down and needs money. In one incident he was joined by two others and the driver was taken to a cash point to withdraw money.
Full NYP report here
NYP advises motorists to be on their guard against any one they see flagging down cars.
Advice for e–scooter riders
For those of our readers that ride e scooters, NYP Traffic Constable Mark Patterson gives advice on how to stay safe and stay legal here.
Land Rover owners
Land Rover owners are being warned to be vigilant and check their vehicle's security, following an increase in crime targeted at these vehicles. Full article including crime prevention advice for vehicle owners here.
Bogus roofers' scammers
North Yorkshire Police has issued a warning concerning doorstep scams. Recently a gang of bogus roofers have been targeting the elderly and vulnerable in North Yorkshire. Full report and crime prevention advice on how to deal with bogus callers here.
---
FOLLOW-UPS
NYP improves its response to "auditors or social media bloggers".
"Auditors or Social Media Bloggers" film in public to see if they get a reaction allegedly for some vague higher purpose, but in reality to provoke a confrontation with the people they are filming.
This video by a YouTube auditor or social media blogger shows NYP Officers using excessive force to remove "auditors or social media bloggers" from Force Headquarters. In a similar incident in Herefordshire a police officer who was actually more restrained than the NYP officers at Force Headquarters (picture above) has had advice issued to him by a senior officer. Video of both encounters here and here. Report and statement by West Mercia Police quoted in the Hereford Times here.
For some time the NYE has been covering the law on public photography and photography of the Police and advocating that Officers from North Yorkshire Police receive training and a Force Policy on how to handle "Auditors or Social Media Bloggers". In my last article I expressed the hope that: "the NYE's coverage of the law on photography in public places will improve knowledge on this topic amongst officers of NYP, preventing further incidents".
There has now been another incident at NYP Force Headquarters involving "Auditors or Social Media Bloggers" It appears to me from the calm way that Constables Wray, Hussain and 657 dealt with this latest attempt to provoke a confrontation, that NYP has significantly improved the way it deals with these situations. Video here. I thought that PC Hussain and the lady that dealt with them at the front counter were particularly civil and professional.
In the video, at 10:15, PC 657 states the police have received advice on how to deal with these situations from the NYP legal team. So it appears that NYP has at last followed up on the NYE's recommendations and this would explain why they were effortlessly able to out manoeuver these jokers, prevent an incident or any adverse publicity for NYP and diffuse the situation.
Sad to relate, the NYE's efforts to improve standards of turnout in NYP have obviously failed and all the officers in the video were scruffily dressed without headdress.
For our readers that are lawyers, police officers, journalists or someone that videos and/or photographs in public. This video gives Police guidance on the law and photographers. The College of Policing guidance on media relations is here. The Metropolitan Police Force Policy on Police powers and photography is here.
Nude in the Nettles Murder of "Hope" 
After years of raising the issue, the Chief Constable has finally buckled under the constant media pressure form the NYE. I can report that NYP have at last interviewed Alderman Norman Murphy about his identification evidence of the unknown woman found at Sutton Bank in 1981.
There is tremendous interest in this case locally, which is one of the great unsolved murder mysteries of North Yorkshire. I am currently waiting for a media statement from NYP and will be running a major article on this fascinating case as soon as I receive it.
---
NYP APPEALS FOR INFORMATION
Motorcycle collision near Whitby
Police are appealing for witnesses, information and dash-cam footage after a motor bike collision near Whitby in which the rider was seriously injured. Appeal here.
Assault at the Lebberston lay-by near the Jet Garage on the A165
Police are appealing for witnesses, information and dash-cam footage after an assault at the Lebberston lay-by near the Jet Garage on the A165. Appeal here.
Collision in Station Avenue, Filey
Police are appealing for witnesses, information and dash-cam footage after a collision in Station Avenue, Filey. Appeal here.
Accident in Peasholm Road, Scarborough
Police are appealing for witnesses, information and dash-cam footage after an accident in Peasholm Road, Scarborough. Appeal here.
Crimestoppers
If you do not want to come forward to police with information on our appeals, you can contact Crimestoppers on the number below and pass on information anonymously.