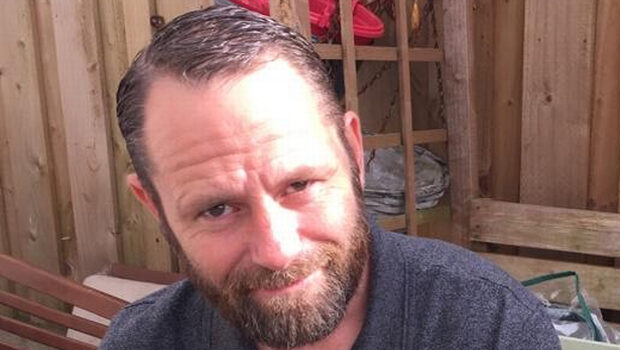 Did You See Stuart?
by TIM HICKS
~~~~~
Introduction
The NYE routinely assists North Yorkshire Police (NYP) with missing persons enquiries by re-publishing appeals for information. We have been thanked for our help by NYP on multiple occasions.
This appeal is different, because it comes from the family of Mr Stuart Alan Metcalfe (deceased) aged forty-eight, of Burnley.
Stuart died under mysterious circumstances at Skipton, sometime between 14th October 2020 and the end of September 2021. His family would like to know more about what happened to him.
Background
Stuart lived with his mother. He was excellent handyman and did jobs for his family and friends and meticulous with what he did, particularly decorating.
He moved frequently, staying with family and friends, or camping out. He had a bicycle, tent, rucksack and sleepin- bag and was at home with nature. He was physically fit, thinking nothing of cycling long distances or walking twenty-five to thirty miles in a day.
Stuart was a vegetarian and enjoyed eating tinned tuna fish.
He spent time with his father and decorated his house throughout. He had spent time around Skipton in 2019 and planned to spend time there and then return to his father. He left his father's home on the 20th of June 2020 and stayed with a friend for two days until 22nd June. His sister reported him missing to Lancashire Police on the 14th of October 2020.
Lancashire Police recorded Stuart as a missing person. Officers searched his father's home on or about the 21st of October 2020. Lancashire Police was successful in raising public awareness through a media campaign.
Coincidentally, Stuart was stopped and questioned by a PCSO from NYP at Skipton town centre on 14th October 2020. He identified himself using his driving licence and confirmed that he was camping in a "field off the Roman Road" between Skipton and Ilkley.
So far as the family are aware, that was the last time anyone saw him.
Sadly, at the end of September 2021, a bailiff found Stewart's body in a tent in a secluded and camouflaged camp site in a remote part of the grounds of Skipton Abbey, accessible only with four-wheel-drive vehicles. His tent was zipped up and locked from the inside. He had been dead for some considerable time. His family were notified on 30th September 2021.
Because of the time that had elapsed since his death, the autopsy could not identify a cause of death or approximate date of death. Stuart was not depressed or on drugs or medication, his family are adamant that he would never commit suicide and no note was found.
On the 1st of November 2021 Lancashire Police issued this statement:
Over the last year we have been trying to find missing Burnley man Stuart Metcalfe.
In September, our colleagues at North Yorkshire Police sadly found a body in the Bolton Abbey area. 
Although no formal identification has taken place, we believe it to be 48-year-old Mr Metcalfe.
His death is not being treated as suspicious.
His family have been informed of the latest development and our thoughts are with them at this extremely difficult time.
This is not the outcome anybody wanted, however, we would like to thank everybody who shared our witness appeals.
Appeal for Information
Stuart's family would like to have a better idea of what happened to Stuart between his conversation with the PCSO at Skipton on the 14th of October 2020 and his death.
Stuart was 5ft 11ins tall, of medium build, with brown hair and brown eyes. He was wearing a heavy green nylon coat, boots, short trousers but other clothes were packed in his rucksack.
Did you see Stuart in Skipton?
Did you see Stuart buying tins of tuna in a shop?
Did you see Stuart walking with a rucksack?
Did you see Stuart cycling on his blue/green-coloured bike?
Stuart's bike was never found. His family believe he would have left it concealed near the road. Have you come across a concealed bike in the Skipton area?
If you have any information, please contact the NYE using letters@nyenquirer.uk. Any information our readers can provide will be passed on to Stuart's family.
On behalf of Stuart's family, thank you for your help and time considering this appeal.