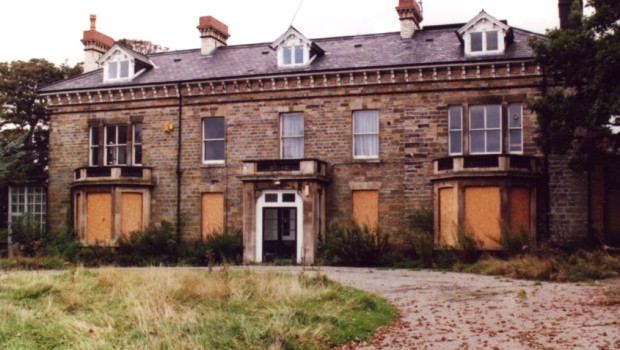 NYP: Investigating Abuse Allegations At Throxenby Hall
Crime & Parliamentary Affairs correspondent TIM HICKS reports on another significant development in the Savile/Jaconelli saga that has (once again) escaped the attention of the national newspapers.
~~~~~
In January 2013, the North Yorks Enquirer team ran an article linking the former Mayor of Scarborough Peter Jaconelli (whom we had already alleged was a child abuser) with Throxenby Hall, in Scarborough.
Subsequently, following a painstaking investigations by the BBC, the NYE team and Real Whitby (here), North Yorkshire Police were forced to open an investigation into Peter Jaconelli and Jimmy Savile, which resulted in the Chief Constable admitting what everyone in Scarborough had known for years – that Peter Jaconelli was a child abuser and rapist, often offending in joint enterprise with Jimmy Savile.
The Chief Constable also referred his force to the IPCC.
We were therefore not surprised, then, to read that North Yorkshire Police have arrested three men in connection with abuse enquiries at Throxenby Hall – two-and-a-half years after the NYE team first raised concerns and after North Yorkshire Police ran a major enquiry into Jaconelli – Operation Hibiscus.
Interestingly, Her Majesty's Inspectorate of Constabulary (HMIC) has just issued a report stating that more than a third of police child abuse investigations are inadequate
The current investigation
A very good article from the Scarborough News gives the full details of the Throxenby Hall abuse investigation, as released by North Yorkshire Police.
According to the article, a spokesman for the force told the Scarborough News:
"North Yorkshire Police is investigating allegations of historic sexual abuse at a former approved residential school in the Scarborough area."
This is not entirely correct. Throxenby Hall was not an Approved School (a young offenders' institution run by the Home Office); the Approved Schools system was closed down in the UK following a scandal at Court Lees Approved School in 1967.
Throxenby Hall was a community home – an entirely different concept run by the local authority for boys with difficulties at home. We have corrected the North Yorkshire Police comment not to score points, but for two very important reasons.
To avoid propagating the impression that the victims of these alleged offences were young offenders, or had done anything wrong.
To bring attention to the Jaconelli connection. Community Schools were run by the local authority, in this case North Yorkshire County Council. Peter Jaconelli was a North Yorkshire County Councillor.
The Jaconelli Connection
The Scarborough News article states that the investigation is not connected to Peter Jaconelli or Jimmy Savile, information that presumably came from the Police.
The NYE team are reminded of the incredible press release that North Yorkshire Police issued when the Jimmy Savile scandal first broke (now removed from the NYP website):
"When the allegations surrounding Jimmy Savile were publicised, we carried out extensive searches of force records which did not reveal a local connection".
A similar article in the Yorkshire Post states:
"Another boy (Victim 2) who stayed at Throxenby Hall, known locally as Frogga Hall, told The Scarborough News that police had asked him directly if he'd ever seen disgraced DJ Jimmy Savile and former Scarborough mayor Peter Jaconelli at Throxenby."
Our information is that Peter Jaconelli was a frequent visitor to Throxenby Hall, to which he would have been able to obtain official access in his capacity as a County Councillor and School Governor. Throxenby Hall was full of vulnerable boys, some of whom did not come from Scarborough and were therefore particularly vulnerable because they did not know of Jaconelli's reputation and their parents were more remote.
Lord Warner has recently commented that Children's homes were a supply line for paedophiles
In our 2013 article, we first linked Jaconelli to Throxenby Hall on the basis of an internet posting that stated Jaconelli was a regular visitor to Throxenby Hall and he took boys from Throxenby Hall to Scarborough on day trips. Remember that Throxenby Hall was not a young offenders institution or a Borstal – which would have had high security – but a community care home with minimal restrictions on movement for the boys. This posting has since been removed.
However, following the recent press publicity, a witness has now come forward to the NYE on conditions of complete anonymity. This man – like all the other boys at Throxenby Hall – was not sent there because he had done anything wrong. He has stated to a member of the NYE team that:
As with Court Lees Approved School, the regime at Throxenby Hall was brutal, with excessive corporal punishment of the boys there, far in excess of what was considered acceptable or legal at the time.
That there were rumours of sexual abuse of the boys.
That all of the boys knew of Jaconelli, and all of them knew that Jaconelli would pay them if they would provide him with sexual services. It was called "pocket money" by the boys. Our witness states that he first heard about this, and that Peter Jaconelli sexually abused boys from Throxenby Hall, in his first few days there.
Some of the boys said they knew Peter Jaconelli from his visits, although our witness states that he never saw him at Throxenby Hall.
That one boy, whom we will call "Desmond", was believed to have regularly accepted money from Peter Jaconelli for providing him with sexual services.
That one boy had died in an unexplained accident in the Throxenby Hall swimming pool. Our source is concerned that this suspicious death was never properly investigated and could be part of a cover-up into the offending that was going on there at the time.
The NYE team find these allegations credible because.
They are corroborated by the evidence we discovered in our 2013 investigation.
Jaconelli's status as a North Yorkshire County Councillor would have given him access to Throxenby Hall.
Jaconelli was a School Governor and frequent visitor to Raincliffe School, which is only a short distance from Throxenby Hall.
It fits with Jaconelli's modus operandi of using his position as a School Governor or employer to entice schoolboys and boys who worked for him in his ice-cream parlour, into prostitution – which he conducted acting in joint enterprise with Jimmy Savile.
All the boys there were vulnerable, in some cases without parents and many of them were from outside Scarborough; therefore less likely to be the source of a complaint.
Because Throxenby Hall was an open institution, it would have been easy for Jaconelli to invite children to his ice-cream parlours. He may also have arranged visits to Scarborough sea-front.
So, far from Throxenby Hall being a Jaconelli-free zone with no connection between Jaconelli, Savile and Throxenby Hall, as per the North Yorkshire Police press release, it now appears likely that Jaconelli was abusing the boys at Throxenby Hall with impunity – as he did everywhere else in Scarborough.
It is particularly concerning that one boy may have lost his life as a result of the offending there.
So why is it that following a major investigation code-named Operation Hibiscus into Peter Jaconelli, followed by this major abuse investigation into Throxenby Hall. North Yorkshire Police have not identified the fact that Peter Jaconelli was abusing the boys at Throxenby Hall, even though the North Yorks Enquirer team identified it two and a half years ago?
Well, our witness's information verifies yet again that everyone in Scarborough and the surrounding district new about Peter Jaconelli's offending – and that must include Scarborough Police. A recent report in the national press confirmed this.
Any impartial and rigorous investigation into Jaconelli, Savile and the other members of the Scarborough ring would of course reveal Police corruption, which could lead to the arrest and disgrace of North Yorkshire Police Officers, some of whom are now retired, having attained senior ranks in the Police service.
This latest fiasco perfectly illustrates the need to have a strong and vibrant local free press, that will hold public bodies to account – no matter how uncomfortable that is for one very powerful public body that investigates itself:  North Yorkshire Police.
North Yorks Enquirer Appeal For Information
If you have any information on Throxenby Hall or the Peter Jaconelli/Jimmy Savile Scarborough paedophile ring, we would  ask you to contact the North Yorks Enquirer, using the e mail address:
All information will be treated in strictest confidence.
We will continue to monitor this investigation. Watch this space.