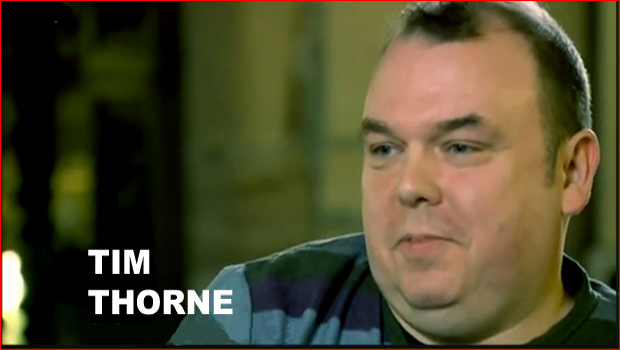 NYCC Elections: Castle Division Preview

an "In My View" report by NIGEL WARD, reviewing the candidates for the Castle Division of the North Yorkshire County Council Elections on 4th May 2017.
~~~~~
[OPINION]
Generally considered one of the toughest Divisions to call, the Castle Division of North Yorkshire County Council (situated in Scarborough's Old Town, or 'Bottom End') is presently held by SBC Councillor Janet JEFFERSON [Ind.].
Councillor JEFFERSON is a popular Ward and Division Councillor, much appreciated by the Save The Futurist campaigners. It was she who presented the 6K+ signature petition to Full Council – though she never really followed through for the written response that she was promised by the Leader.
Her participation in the IT-Broadband 'double-dipping' scandal is now more or less forgotten.
Conservative candidate Tom SESTON is an Eastfield Town Councillor. He has recently made a less-than-endearing appearance on Twitter – and in the Enquirer – in regard to his 'advice' to one of his competitors – Tim THORNE, editor of the Enquirer and candidate for the United Kingdom Independence Party – UKIP. For the full story: http://nyenquirer.uk/sbc-toxic-tory-toms-twitter-tirade/
In fact, the punch line tells the story eloquently enough:
As my Welsh friends like to say, "There's Tory for you!".
Tim THORNE will be well-known to regular readers, who will no doubt remember his appearance in the BBC 'Inside Out' documentary (well worth a watch if you have not already seen it) that covered his investigative work – along with myself and the other Tim (HICKS) – when we three contributed to the Real Whitby Magazine. It was Tim who exposed the 'double-dipping' scandal, the fraudulently claimed Tory Mileage Expenses fiddle and many other public authority 'misdemeanours'. I can assure readers that Tim's scrutiny skills are of a very high order and he will not, if elected, tolerate any 'smoke and mirrors' at County Hall.
Like Councillor JEFFERSON, Green candidate Mark VESEY is also a Scarborough Borough Councillor – and one of only a few of whom I have formed a very good opinion. He is, in my view, a smart, savvy and principled man with a genuine drive to serve the town and the planet.
Mat WATKINSON is standing on a Labour ticket and is something of a wild card. Well-known in Scarborough (I encountered him myself when he was a DJ at The Penthouse, back in the '70s), he appears to be fairly fresh to local politics, which is no bad thing.
Despite the absence of a centrist LibDem contender, the field for the Castle Division offers a good spread of political persuasions, from Left to Right – Labour, Green, Conservative, UKIP – plus the incumbent Independent, Janet JEFFERSON, who must be seen as favourite.
But for electors looking for change and for a hard-driving representative who will challenge mediocre Officers and come down hard on waste, incompetence and wrongdoing, Tim THORNE [Ukip] offers plenty of 'bang for your buck'. (I should add that Tim has waived his editorial control on this Preview, so readers can be assured that opinions expressed are my very own).
May the best candidate win . . .
My other North Yorkshire County Council election Previews can be viewed here:
. . . where my tips are, respectively, Tony RANDERSON [Lab.], Sam CROSS [Ukip] and Rob BARNETT [Lab.] – each of whom has no confidence whatsoever in SBC Leader Councillor Derek BASTIMAN [Con.] and his seven Cabinet Portfolio Holders.
---
UP-DATE
At the time of submission for publication, the writer of this article was unaware that Conservative candidate Tom SESTON was only nominated by the Scarborough & Whitby Conservative Association to muddy the waters:
It is not clear to this writer that neither of the two Labour candidates in Hertford & Cayton Division is genuinely seeking election. The Labour explanation is simply that two candidates were nominated in error.
Mr SESTON may find himself falling foul of electoral law if he is seeking to undermine their respective candidacies by characterising both as 'paper candidates'.
The Enquirer was in front . . .