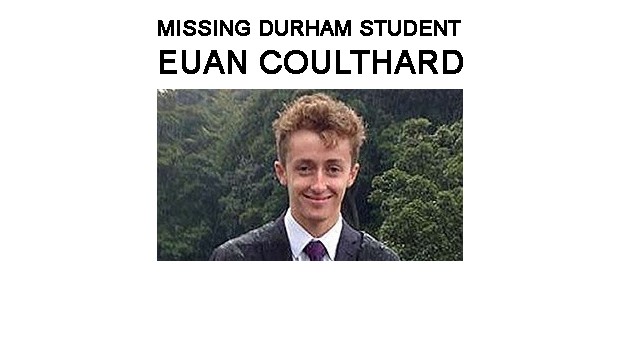 A Letter to the Editor, by Robyn TEE, a student of Durham University who writes to draw readers' attention to a Change.org Petition aspiring to address serious security risks to students and other members of the public who enjoy the amenties of Durham city-center and the Peninsula.
~~~
Dear Mr Editor,
2 students (19 yr old Luke Pearce and 20 yr old Sope Peters) fell victims to the river last year. Now another student (19 yr old Euan Coulthard) has been reported missing and the search continues to find him.

That's three students in the space of 14 months with very little evidence to go by.

We need to make Durham City Centre & Peninsula safer. Potential suggestions would be to install CCTV cameras along the river banks, add some lighting for the safety of the public and/build a railing to ensure that this doesn't happen anymore. This will help the bigger picture of improving river safety and crime prevention by the river. The railings can help to save lives – some of the paths are eroded and unsafe and people have been known to fall in after having one too many.

One person missing is too many and the agony of not knowing what has happened is torturous.

It would save a lot of police time and anxieties if these measures were put in place.

Regards, etc.

Robyn
Robyn TEE, Durham. 21st January, 2015.