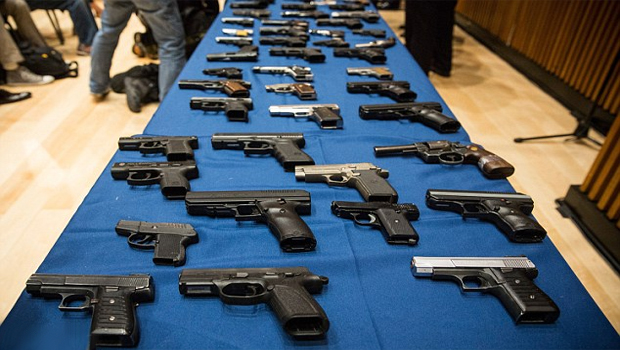 Catalogue Of Catastrophic Investigative Failures
Crime & Parliamentary Affiars correspondent TIM HICKS provides a lucid overview of the catastrophic failures in Police attempts to get to the bottom of the SAVILE/JACONELLI half-century of predatory paedophilism in Yorkshire.
~~~~~
In my Article Rough justice the police and the media, I raised the issue of the IPCC issuing wholesale redactions in its report on its investigation into the failure of North Yorkshire Police to arrest Peter Jaconelli or Jimmy Savile, although they were offending in joint enterprise openly in Scarborough and Whitby.
The IPCC identified one Detective Sergeant (DS) code named DS A as having failed to record intelligence.
"The full IPCC report is below:
As you can see, it has been extensively redacted and censored. You may find it strange that I use both the words Redacted and Censored. There is a reason for this.
The IPCC Policy is to redact reports, to protect individuals. This is right and proper. Certainly in the case of Prisoner A, identifying which prison he is in could lead to him being identified by the other inmates, putting his life in danger. However, other redactions are not there for the lawful purpose of protecting individuals from reprisals, they are obviously there to withhold information that should be released. In short the report has been censored.
Paragraph 61 has been censored to withhold information on what Peter Jaconeli was having moved around Yorkshire and Humberside in a van with a loaded gun inside it.
Whatever it was, there is no lawful reason for the IPCC to withhold this information.
Accordingly I submitted a FOI request to the IPCC to release a report without the redactions in paragraphs 3, 7, 8, 9, 11, 12, 14, 16, 19, 20, 26, 28, 34, 44, 51, 58, 61, 64, 72, 75, 81, 82, 83, 84, 85, 86, 87, 88, 89, 91, 94, 96, 99, 102, 103, 120, 123, 124, 125, 127, 172 and 175; in accordance with stated IPCC policy of being open. Assuming they will release it, this will be the next step forward in the Jimmy Savile investigation. We shall see and I will report back on what transpires."
Well, what transpired was that the IPCC have refused to release any further information on the basis that:
Release of any single piece of the redacted information is contrary to the public interest because although it would leave members of the public better informed, it may prejudice law enforcement.
The information is personal data and sensitive and should not be released into the public domain.
The report is of enormous significance to the investigation into Jimmy Savile and his boss, gang leader Peter Jaconelli.
It is clear from the report that Jimmy Savile featured in the 2003 major paedophile investigation in Scarborough, as the NYE team and others have always alleged.
It reveals that a convicted sex offender serving a long jail sentence alleged in 2008/2009 that Peter Jaconelli was:
Receiving stolen property.
Transporting cargo around Yorkshire and Humberside in a van. Whatever it was that Jaconelli was transporting is censored in paragraph 61.
The van had a pistol taped to the underside of the dashboard.
Prisoner A delivered people to addresses in the Leeds and Wakefield areas of West Yorkshire on behalf of Peter Jaconelli (63), where he alleges that the passengers drugged and abused children.
As well as West Yorkshire and Humberside, Prisoner A provided intelligence on offending in the West Midlands Police and Lincolnshire Police areas and France.
We have been able to verify that Jaconelli was alleged locally to be a receiver of stolen property and this does give credibility to the rest of Prisoner A's allegations to some degree.
The Home Secretary's Statement To Parliament
The Home Secretary made a statement on the failure of the British Police Service to arrest Savile to Parliament on the 12th of March 2013:
"In particular, I asked that the review establish clearly which forces received reports or allegations in respect of Savile and related individuals prior to the launch of Operation Yewtree on 5 October 2012. For each of those forces, I asked HMIC to review the extent to which the allegations were robustly investigated and whether there were any police failings in doing so. HMIC have concluded their review and today published their report. A copy will be placed in the House Library. [My emphasis in bold]. HMIC conducted enquiries in all 43 police forces in England and Wales, and liaised with HMIC Scotland and the States of Jersey Police. Their review finds that, as far as police records disclose, five allegations of child sexual assault were made against Savile to the police between 1958 and 2009. In addition to these recorded allegations, the Metropolitan Police Service (MPS) has traced two historical intelligence entries relating to Savile."
North Yorkshire Police were excluded from the HMIC and IPCC investigations, and the Home Secretary's statement because it had separately released a statement:
"When the allegations surrounding Jimmy Savile were publicised, we carried out extensive searches of force records which did not reveal a local connection."
On the 10th and 11th of October 2012, North Yorkshire Police received two separate allegations of sexual offences by Savile.
It published statements to the effect that this was the first it had known of him and that all enquiries should be directed to the Metropolitan Police:
The HMIC Investigation: Catastrophic Investigative Failure
It now transpires that Savile was a part of Jaconelli's organised crime syndicate that was operating internationally and across five force areas. The ring was involved in rape, child prostitution, firearms, receiving stolen property, making, trafficking and distributing paedophile pornography (a very lucrative trade for organised crime in the 1970's) and abuse of children, involving a number of people. Not just the names the police have released so far (Prisoner A, Savile and Jaconelli).
Yet this is not mentioned in the HMIC Report. Unquestionably the worst investigative failure in its history.
The IPCC Investigation: Catastrophic Investigative Failure
Following public comment by myself, the IPCC retrospectively included North Yorkshire Police in its investigation. North Yorkshire Police Assistant Chief Constable Sue Cross denied that North Yorkshire Police any knowledge of Savile or Jaconelli in her report to the IPCC. Mr Moir Stewart, Director of IPCC investigations then exonerated North Yorkshire Police, although it was clear that the investigation into Jimmy Savile and Peter Jaconelli by ACC Cross was inadequate.
I wrote to Mr Stewart raising my concerns that the report by Assistant Chief Constable Cross was a 'whitewash' and asking that the investigation be re-opened.  He ignored my evidence and did not respond to my correspondence. The IPCC wrote back in dismissive terms, confirming that:
"The contents of your email and the article have been noted. If we decide to take any action on the information you have sent us, we will inform you."
Subsequently I provided the same information to the BBC, which ran a documentary proving that North Yorkshire Police had known about Peter Jaconelli and had supressed complaints about him. North Yorkshire Police then opened Operation Hibiscus which investigated the evidence aired on the BBC and in our articles which the IPCC had ignored. Programme here
North Yorkshire Police were forced to admit that the allegations raised by the NYE team were correct and it referred itself to the IPCC, leading to the report above. It also issued a public apology over its failure to respond properly to the complaints it had received over Savile and Jaconelli, whom it admitted were offending in joint enterprise.
Arguably, this is the greatest single investigative failure in the history of the IPCC.
West Yorkshire Police Investigation: Operation Newgreen – Another Investigative Failure.
As a result of a failure by North Yorkshire Police, the Operation Newgreen report does not make any mention of any interaction between Savile and fellow offender Peter Jaconelli, and this aspect of their operations in West Yorkshire has been completely overlooked.  In particular, it is not clear if any attempt has been made to identify the men involved in the alleged offending in Wakefield and Leeds.
This is a major failure, potentially requiring the re-opening of Operation Newgreen.
North Yorkshire Police: Catastrophic Investigative Failure
The report confirms that far from being unaware of Savile and Jaconelli in 2012, Jaconelli was charged in 1972 with the rape of a man in Scarborough and they had both featured strongly in the 2003 investigation. The IPCC report confirms that Savile had been mentioned in the 2003 investigation.
According to national media reports, Savile and Jaconelli were well known in Scarborough and detectives questioned a number of people about them in 2003:  Jimmy Savile and Peer Jaconelli ruled paedophile ring
When Assistant Chief Constable Cross issued her report denying any knowledge of Peter Jaconelli and Savile, Report here , Scarborough CID had obviously taken the information from Prisoner A very seriously in both 2008 and 2009.  They made an entry in the Major Incident Note Book (75), a major presentation was made at Scarborough Police Station (74) and a cold case review of unsolved crimes was conducted (81).  It is clear they regarded the allegations as credible and treated Jaconelli as a serious criminal.
In total, the CID officers involved in this investigation and knew about Jaconelli, who we can identify from the IPCC report, were:
Detective Chief Inspector K
Detective Chief Inspector M
Detective Superintendent N
. . .  i.e. about a third of the detectives in Scarborough, plus
Head of Force Major Crime Unit D Supt H
It is also clear that enquiries were made with Lincolnshire Police and West Midlands Police and also probably West Yorkshire and Humberside, which would all have gone through the Force Intelligence Bureau (of Operation Spade fame) at Force Headquarters. This would have involved the Director of Force Intelligence and perhaps two or three analysts.
So how could ACC Sue Cross maintain that NYP had no information on Jaconelli?
Subsequently her report was effectively quashed, following the BBC 'Inside Out' investigation, as narrated above.
Metropolitan Police: Operation Yewtree
A Candid and commendably open assessment here
West Midlands Police
No information has been released on what Jaconelli was alleged to be up to in Brimingham.
Humberside Police
No information has been released on what Jaconelli was alleged to be up to in Cleethorpes.
Lincolnshire Police
No information has been released on what Jaconelli was alleged to be up to in Lincolnshire.
France
No information has been released on what Jaconelli was alleged to be up to in France and if Savile was involved in it.
I have asked for a review of the decision not to release any information on the report by the IPCC.
I have also submitted a freedom of information request to North Yorkshire Police and will be following up with the other forces above. I will report back on what emerges in due course.