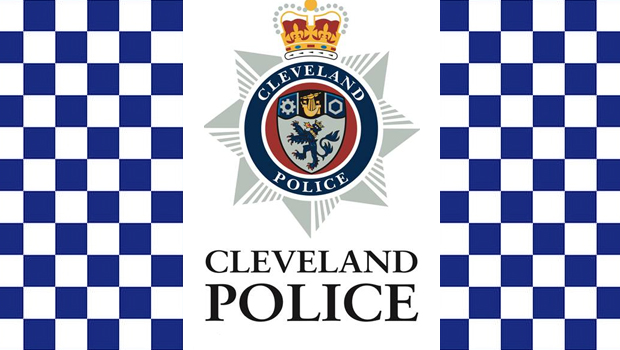 Another Cleveland Police Sex Corruption Scandal
A Letter to the Editor from NYE crime correspondent TIM HICKS.
~~~~~
Sir,
Cleveland Police has been hit with scandal after scandal. They are specified in my article calling for re-organisation of policing in the North East by merging Cleveland Police with Durham Constabulary or splitting it between Durham and North Yorkshire: Cleveland Police – a force in trouble.
Interestingly, eight very senior and respected police officers also came out publicly advocating the merger of police forces. This was covered in my Letter to the Editor Police reform: Police chiefs support NYE.
Now there has been yet another shocking police corruption scandal in Cleveland Police. A former Cleveland Police Constable has been convicted of 10 charges including rape, sexual activity with a child, and misconduct in a public office, between 2004 and 2016. Some of his crimes were committed while serving as a Constable. His six victims were aged between 13 and 18. BBC report here.
I would not normally comment on a misconduct case in a force outside North Yorkshire. However on this occasion I have decide to comment because of:
Cleveland's proximity to North Yorkshire.
The calls for re-organisation of the police in England and Wales from 43 individual forces to a national force or a smaller number of larger, regional forces which will certainly affect North Yorkshire Police.
The ongoing crisis in police discipline in Cleveland Police.
The aggressive policy Cleveland Police has taken towards journalists and those that criticise it.
Cleveland Police was described in The Times as the worst police force in Britain. There have been cases of racism, sexual abuse, financial scandals and abuse of police surveillance powers against whistle-blowers, lawyers and journalists. Worse, some of the recent scandals involve the Professional Standards Department which is responsible for maintaining police discipline, not undermining it.
The existence of a free press is essential to upholding standards of conduct in public bodies. Especially the police, because of the wide ranging powers they have and the greater range of temptations to misuse them. Currently I am aware of four forces that pursue an aggressive policy towards the media. These are:
The Police Service of Northern Ireland and Durham Constabulary: An article on the scandalous treatment journalists investigative journalists Trevor Birney and Barry McCaffrey received because of their expose of police collusion in the Loughinisland massacre is to be published shortly. There has been a delay because it is with the lawyers. This earlier article gives some details: http://nyenquirer.uk/world-press-freedom-day-friday-3-may/
Cleveland Police: Cleveland Police's most senior detective Detective Superintendent Jon Green and Superintendent Beverley Gill have been suspended from duty, over allegations of unlawful surveillance of journalists. Both Officers are former heads of the Cleveland Police Professional Standards Department. Article by the Northern Echo's Julia Breen here.
North Yorkshire Police: NYE article: http://nyenquirer.uk/a-letter-from-the-chief/
The duty of journalists to scrutinise public bodies and expose wrongdoing is especially important with regard to the police. A force that maintains high professional standards has nothing to fear from press scrutiny. The conclusion is inescapable that those forces that resent press scrutiny and have adopted a policy of preventing it or withdrawing from contact with the media have low professional standards and fear them being exposed. The Loughinisland case is a very clear example of this.
Returning to Cleveland Police: Whilst it should be said that any organisation will have the occasional rotten apple in the barrel and it is encouraging that Cleveland Police prosecuted one of its own, no other force has had the same succession of scandals. I remain concerned that these abuses appear to be institutionalised within the culture of the force and that its Chief Officers are unable to reform it. The surveillance of journalists by Cleveland Police is symptomatic of this.
I remain convinced that merger of the force is the only solution.
Yours faithfully,
Tim Hicks