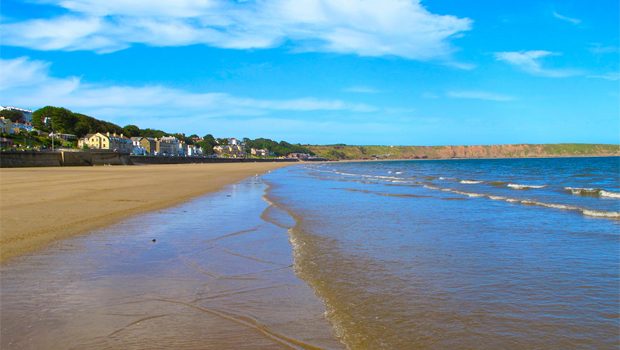 A Letter to the Editor from Tony GREEN, former SBC Officer and long-time campaigner for the beautiful town of Filey, scene of Monday night's historic 12:1 vote of NO CONFIDENCE in the CEO, Leader and Cabinet of Scarborough Borough Council, in praise of Councillor John HAXBY, a servant of the people of Filey for thirty years – no Allowances, no Expenses, no public accolades. A true servant of the public and an example of selflessness all too scarce in public life.
~~~~~
Sir,

Filey Town Council – vote of no confidence 13 February 2017

There was a whiff of gunsmoke in the air at Monday night's meeting of the Filey Town Council which culminated in the vote of no confidence in the Chief Executive, the Leader of the Council and the Cabinet of Scarborough Borough Council. This was the culmination of many years of pleading and protest by Cllr Haxby with others at the manner in which, (in the opinion of some) democracy has been manipulated and Filey's future stolen from it, on one hand by some of those who have been elected to serve us, and on the other hand, by arrogant and self serving Officers.

This was vintage Haxby without a doubt, a 'greybeard' of the Chamber as he delivered a damning list of the Borough's failings in respect of Filey to sombre faced elected members. For many years I have witnessed him and a few others regularly complain on behalf of the people of Filey about the Borough's short changing of our town. For many years, they have been voices in the wind.

Vilified and ignored, but they have never backed down and ALWAYS put the people of Filey first in debates that have seldom been reported. No more.

This meeting represented the culmination of all those years of complaint, watched from the side lines by the Elected Representative to Scarborough Council and Cabinet Member, Cllr Cockerill. Likened to a ghost at the feast, Cllr Cockerill averted his eyes to his tablet as he listened to any shred of credibility that Scarborough Borough Council ever possessed being ruthlessly trashed by Cllr Haxby's measured destruction. Yes for sure, in true form, Cllr Haxby told it as it really is.

With the Borough Cabinet's limited credibility rapidly disappearing, so did Cllr Cockerill's as most of the complaints against the Borough happened on his watch. With the forthcoming North Yorkshire County Council Elections, this public evisceration has come at the most inappropriate time. The result of this vote not only sends a message to those at Scarborough Borough Council who are the subject of it, but it highlights the total breakdown of trust in the current Cabinet system.

The Borough is now required to respond to this vote, positively, with integrity and humility. Nothing less will suffice.

Not only did Cllr Haxby speak well, and at length, but the support of Nigel Ward of Whitby and Ron Wilkey of elsewhere in the Borough should be recognised by the people of Filey. Both of them had no need to come all the way to Filey, but they did so on a cold and windy night in a Borough-wide show of support. Seemingly, we have more support from them than those whose job it is and are closer to us, and this point has not been lost on those who will go to the ballot box.

To avoid duplication, I recommend that the full text of Cllr Haxby's address and other matters relating to the meeting are read in full on the following link:

http://nyenquirer.uk/filey-town-council-121-no-confidence/

On a separate historical note, Cllr Cockerill has completed good works for the town, and he knows that I will support him when he is right just as I would with any other elected member. In this regard, I fully supported him in writing when his views on a sensitive matter were called into question. However, in recent times I have called into question his lack of response to some very important questions I put to him, and in writing to his dual hatted role as being a member of Filey Town Council and the Cabinet, after which he resigned from the Filey Town Council.

Yours, etc

Anthony McIntyre Green
Tony GREEN, Hunmanby. 15th February, 2017.