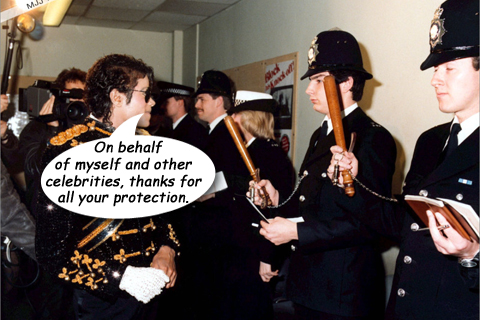 "To Serve and Protect"
In a satirical spirit, the North Yorkshire Enquirer presents the fourteenth in a continuing series of so-called  "Photoons" – cartoons developed from digital photographs – highlighting the more amusing aspects of current affairs in North Yorkshire. (Please see the entire "Photoon" Collection, here).
Readers are left to place the protagonists in the context of articles.
Enjoy!