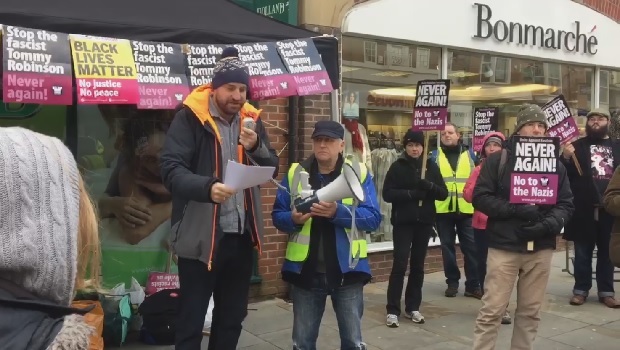 The 2019 General Election campaign is well underway and our doormats are being peppered with leaflets from professional liars political parties. These are the same parties who reneged on their promise to respect the result of the 2016 EU Referendum and also completely reneged on manifesto promises made during the 2017 General Election campaign to deliver independence for our great country and get us out of the EU.
The first leaflet received was from Hugo Fearnley, Scarborough & Whitby's Communist Labour Party candidate.
"10 years of NHS underfunding has starved hospitals of the resources they need."
A bold statement, so let's examine it further. The Kings Fund are a charity that have a lot of info about the NHS on their website. They scrutinise a lot of detail regarding every aspect of the NHS. On this page they visualise the entire Health and Social Care budget for the past twelve years and the forthcoming two. The chart is startling.
In the past ten years the NHS budget, also known as the Health and Social Care budget, has gone from £116.8billion to £132.9billion, a rise of £16.1billion over the last ten years, or £1.6billion per annum.
During a number of those years the NHS budget was set by the Labour Party themselves. During 2009/10 noted budget gold seller Gordon Brown was UK Prime Minister. Labour will have set the budget for 2010/11 as they were in power for the start of that financial year. As far as I can tell the NHS budget is set a couple of years in advance, so it is likely the budget for year 2011/12 was down to Labour, too.
If we take the last seven years, the NHS budget has gone from £118.6billion to £132.9billion, a rise of £14.3billion over seven years or a little over £2.1billion per annum.
If we do the same maths on the first three years when Labour set the NHS budget, it went from £116.8billion to £118.2billion, a rise of £1.4billion over three years or £0.47billion per annum.
It is more than disingenuous that a Labour Party Parliamentary candidate and his agent are complaining about NHS underfunding by the Conservative Party when the Brexit Betraying Tories were funding the NHS over four times higher than the Labour Party.
There are penalties for knowingly giving out false information, notably, Section 106 of the 1983 Representation of the People Act.
I invite Mr Fearnley and his agent Mr Kemp to explain exactly how NHS underfunding has taken place given the Health and Social Care budget figures above.