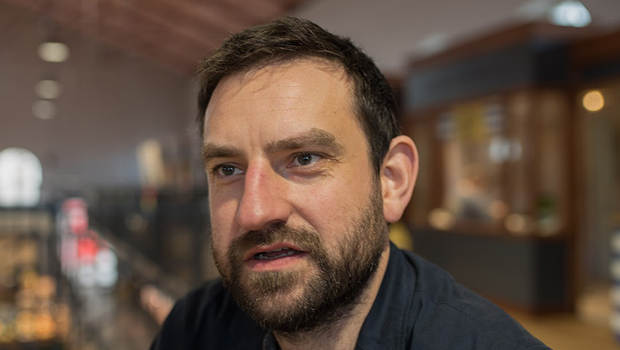 Fearnley to fight Scarbough & Whitby for Labour
PRESS RELEASE
Two hundred local Labour Party members met in Scarborough on 7th April to select a candidate for election to Parliament. Hugo Fearnley, 36, a local man who runs a business employing ten people in Whitby and lives in Goathland, was selected to fight the seat of Scarborough and Whitby for Labour. Fearnley went to school in Whitby and Scarborough and university in Newcastle-upon-Tyne. Although he has spent brief periods living, studying and working in Shanghai, London and Bristol, this constituency is very much his home.
"I believe there is an appetite for change in the area, which has been represented for many years by the Conservative Party at both local and national level. The conservative party is committed to austerity and no-one knows this better than the people of Scarborough and Whitby.  Our area has been dubbed in the press as the 'UK low-pay capital'," said Fearnley after his selection.
Labour lost the seat to Robert Goodwill of the Conservative Party in 2005 but has managed to reduce the Tory majority over the last two General Elections to just 3,435 votes. Whilst both Labour and Conservative benefited locally at the last Election at the expense of UKIP, Labour achieved a swing in its favour of 3.1%.
Said Mr Fearnley, "After the local swing to Labour in the 2017 General Election, this is a winnable seat for Labour and if elected to parliament I will be a tireless worker for constituents here, ensuring we improve infrastructure, services and opportunity for everyone in Scarborough and Whitby.
My sights are firmly set on reaching the entire electorate and explaining the exciting opportunities the current labour manifesto provides people from all sectors of the community. My message is an inclusive one – whether you are in our bigger towns of Scarborough and Whitby or in the rural villages of this constituency. Whether you are young or old, in need of housing or social care, a worker relying on public transport or one of the many small business people hoping to see investment in our area. I want to hear from you and discuss what we need to do, to make sure Scarborough and Whitby is a thriving area for the many, not the few".
Mr Fearnley was scathing in his criticism of current member Mr. Robert Goodwill MP saying, "Mr. Goodwill's performance as our MP has left a lot to be desired. His apparent lack of understanding of the reality of daily struggles for most people in this constituency is shocking. His lack of effort on behalf of the residents of Scarborough and Whitby is evidenced by the deafening silence that invariably comes from his office when it comes to advocating for people here. Even during his tenure as Transport Minister he failed miserably to improve transport links in this area", Mr Fearnley said.
For further information, please contact HUGO FEARNLEY.
hugo@labour4scarboroughandwhitby.net