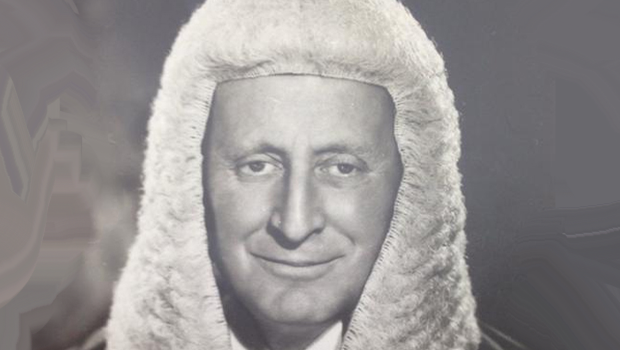 NYE's Investigative Journalism Vindicated
by TIM HICKS [Book Review]
~~~~~
Introduction
In October 2015, Nigel Ward ran the following article in the NYE:
In this article, Nigel argued that the Director of Public Prosecutions (DPP) from 1964 to 1977, Sir Norman Skelhorn KBE QC, protected powerful establishment paedophiles. He based this on the revelations in recently released official files – kept secret for forty years – that in 1977, leading Conservative MP Victor Montagu was charged with two counts of indecently assaulting a boy under 16.
Montagu had admitted "simply romping about with children either with clothes on or not", but never faced trial, because Skelhorn took the view that:
"The assaults, which are admitted, are not of themselves very serious, and if Mr Montagu is prepared to take the excellent advice given to him by Det Ch Insp Newman and avoid any contact with the boy in the future I do not think that proceedings are called for."
In 2014, Montagu's son Robert published a book revealing how he was repeatedly raped by his father, along with details of the ordeals suffered by around twenty other boys at his father's hands.
The Independent Inquiry into Child Sexual Abuse (IICSA) found that "significant leeway was given to Montagu" as a well-known aristocratic landowner, and that "a patronising attitude was shown by the police and the Director of Public Prosecutions' office towards a working-class victim".
Sir Norman Skelhorn ordered that the Bishop of Stepney Trevor Huddleston should not be prosecuted –"for the public good"– when four boys from the East End reported he had sexually assaulted them in 1974. The Daily Mirror reported the Bishop as stating:
"I sat them on my lap, touched their bottoms and pinched them but there is nothing indecent."
He also alleged that Sir Norman Skelhorn protected Sir Cyril Smith MP from prosecution over the most horrific cases of abuse over many nears in children's homes in Rochdale.
Nigel went on in the article to point out that in 1972, during the period when Sir Norman Skelhorn was DPP, Scarborough Councillor, Mayor and Alderman Peter Jaconelli escaped trial following a recommendation from the DPP that "no action" should be taken in respect of indecent assault charges against him. This left him and his close friend Jimmy Savile free to rape children in Scarborough, with impunity, from then until their respective deaths in 1999 and 2009.
This may explain – but not excuse – why North Yorkshire Police protected Savile and Jaconellli, although many complaints were made against both of them to Scarborough CID.
Had Jaconelli been prosecuted in 1972, it would certainly have unmasked his criminal associate Jimmy Savile.
Savile was a close friend of Sir Cyril Smith MP for forty years and invited him onto his TV programme "Clunk Click". This may also explain why he was not prosecuted.
"Smile for the Camera: The double life of Cyril Smith", by Simon Danczuk and Matthew Baker
Rochdale MP Simon Danczuk and Matthew Baker published a biography of Sir Cyril Smith called "Smile for the Camera: The double life of Cyril Smith", which was widely acclaimed:
"Danczuk revealed how the authorities systematically covered up sickening sexual exploitation of boys by Sir Cyril over decades." 
[Daily Express]
For his investigative work on child abuse, Danczuk was named 'Campaigner of the Year' by the Political Studies Association.
His work was instrumental in the decision of the government to set up the Independent Inquiry into Child Sexual Abuse, which accused former leader of the Liberal Democrats Sir David Steel "of an "abdication of responsibility" over the allegations against Smith. Steel subsequently resigned from the Liberal Democrats and as a member of the House of Lords, after admitting that when he was leader, of the Liberal Party – one of the Lib Dems predecessor parties – he had known of the allegations about Smith, but failed to take any action.
Left, Jeremy Thorpe (was protected and got away with attempted murder),
Centre, Cyril Smith (was protected and got away with horrific acts of child abuse)
Right, Sir David Steel (knew what was going on, but did nothing)
I have just finished reading "Smile for the Camera: The double life of Cyril Smith". It is a good book, well written, but it covers a horrible subject in great detail. The victim's accounts are graphic.
Interestingly, Danczuk and Baker have been equally caustic about the role of the CPS and of Sir Norman Skelhorn.
They reveal that, on 11th March 1970, a report was sent to the DPP that was explicit that Smith was a serial child abuser. The DPP recommended no further action, although both Greater Manchester Police and Lancashire Constabulary believed he should be prosecuted.
Skelhorn wrote to Lancashire Police justifying his decision on the basis that:
"The characters of some of these young men would be likely to render their evidence suspect"
 Here, I can do no better than quote Danczuk and Baker on Skelhorn:
"He may as well have said that as long as a high profile local politician decides to abuse boys of lowly social status then there is zero of him ever being prosecuted. It more or less outlined a code of conduct for abuser. Stick to vulnerable people from broken homes and the las w will give you a wide berth.
The injustice contained in these words is as strong now as it was then.
I refuse to believe that insufficient legal tools were available to make a prosecution. It was a colossal error that would compound the injustice felt by victims and allow Cyril to repeat the same pattern of behaviour time after time. Knowl View [a residential home where Smith was a governor and where he horrifically abused children], Elm Guest House and other abominable cases of abuse could and should have been avoided"
Smith and Savile
Serial child sexual abusers who were protected.
Nigel Ward's Investigative Journalism Vindicated
Nigel did not have access to Danczuk and Baker's work when he wrote the article in 2015.
However, their comments vindicate the line Nigel took in his 2015 article and when I read them, I was instantly reminded of Nigel's comments.
Nigel's work on Skelhorn goes to greater depth than Danczuk and Baker. Whilst Danczuk and Baker were not writing a book on Sir Norman Skelhorn, one cannot help but wonder what they would have written if they had known about the way he protected Montagu, Huddleston, Jaconelli and, by extension, Savile.
"Smile for the Camera. The double life of Cyril Smith" got the Sunday Times Political Book of the Year award for 2014. Good to see that the NYE's investigative journalism is at the same standard.
Right of reply
If you are mentioned in this article and do not agree with the views expressed in it, or if you wish to correct any factual inaccuracy, please let me know using the letters@nyenquirer.uk email address and your views and a correction will be published if appropriate.