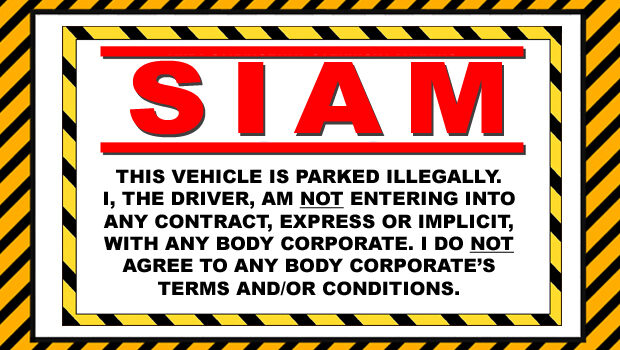 Guest Author ANDY STRANGEWAY, former Independent ERYC Councillor and nationally renowned parking campaigner, has laid down the gauntlet to SBC Director of Legal & Governance Services Lisa DIXON in respect of motorhomes parking at the Whitby Abbey Car Park (the Whitby Abbey Aire) during the winter months to support Whitby businesses hard hit by the COVID-19 pandemic. The meaning of the acronym 'SIAM' has yet to be disclosed.
~~~~~
Whitby – I Am Not Entering Into A Contract
Everyone will appreciate that there is more than one way to secure a Whitby Aire to support Whitby businesses. I have sent the email below to Lisa Dixon, SBC Director of Legal & Democratic Services. This is my Take 2.
——– Original Message ——–
Subject: Whitby – I Am Not Entering Into A Contract
Date:     Tue, 15 Dec 2020 12:11:19 -0000
From:   Andy Strangeway
To:         Lisa.Dixon@scarborough.gov.uk
Cc:         Mike.Greene@scarborough.gov.uk, Sharon.Robinson@scarborough.gov.uk, Cllr.Tony.Randerson@scarborough.gov.uk, news@nyenquirer.uk, Cllr.Steve.Siddons@scarborough.gov.uk, Cllr.Sam.Cross@scarborough.gov.uk, Cllr.Derek.Bastiman@scarborough.gov.uk, Cllr.Bill.Chatt@scarborough.gov.uk, cllr.liz.colling@scarborough.gov.uk
Dear Lisa,
It was rather disappointing that SBC refused to support Whitby businesses with the introduction of the Whitby Abby Aire and never even referred the proposal to elected members.
As a country bumpkin, I subscribe to the "There are many ways to skin a rabbit" maxim. You will recall that Sajid Javid was asked "What fines were being given to travellers?".
You will appreciate that, in the case of a traveller, he or she occupies a space in a local authority off-street car park as an illegal occupier and, as such, no contract exists between the traveller and the local authority, as the purpose for which he or she has entered the car park is prohibited. In these circumstances, the appropriate cause of action is not "breach of contract" but "illegal occupation".
Such being the case, motorists using public car parks, where charges are enforced, can legitimately display a note on their windscreen stating:
"THIS VEHICLE IS PARKED ILLEGALLY. I, THE  DRIVER, AM NOT ENTERING INTO ANY CONTRACT, EXPRESS OR IMPLICIT, WITH ANY BODY CORPORATE. I DO NOT AGREE TO ANY BODY CORPORATE'S TERMS AND/OR CONDITIONS."
From a legal perspective, the authority is hog-tied because of the absence of any contractual obligation between the parties.
Could I please refer you to the attached SIAM image?
I have friends in the Motorhome world who, when charges apply (and subject to Covid restrictions) plan to join me to support Whitby businesses by parking overnight in car parks in Whitby, displaying the attached image.
In the interests of transparency, I would like to give you advance notice and invite any legal challenges that SBC would level against this. Shall we say ten working days?
Merry Christmas.
Regards,
Andy Strangeway