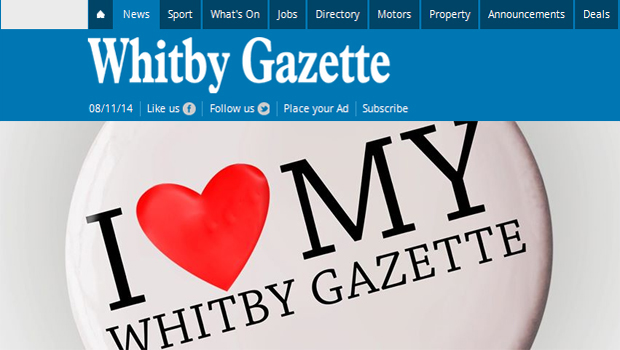 Local Rag Prints Letter re Eskdale School Row
The Whitby Gazette has elected to print a reader's letter expressing the widely-held public disapproval of Eskdale  School Headteacher Sue WHELAN, who exceeded her remit by demanding the resignation of the Chair of her own Board of Governors, SBC Councillor Mike WARD, on the grounds that his change of political affiliation from one grouping (Independent) to another (UKIP) renders him unacceptable. Mrs WHELAN has yet to comment, though last Friday's Daily Telegraph had indicated that the School would be publishing a statement on Monday (17th November, 2014).
The letter calls for an unbiased enquiry into the Headteacher's conduct and the re-instatement of Mike WARD.
The North Yorks Enquirer has no hesitation in supporting that call.