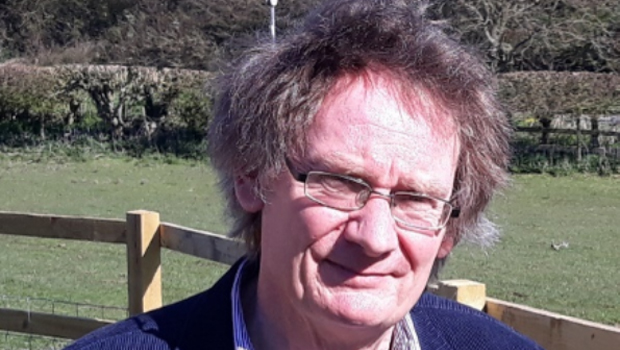 A Letter to the Editor from PAUL RILEY, Chair of Reighton & Speeton Parish Council and Secretary of the Scarborough & District Civic Society, who is standing for election in the Hunmanby ward as an Independent candidate.
~~~~~
To the Editor.
I am standing as an Independent candidate in Hunmanby Ward, which serves Hunmanby and the surrounding villages, in the election to Scarborough Borough Council to be held on 2nd May 2019. I want to share some of my thoughts on the current state of play in Scarborough Borough.
I am chairman of Reighton & Speeton Parish Council and am involved in many local community groups. Sadly, I have seen at first hand how many small villages like mine on the edge of the Borough have been neglected by this Conservative-led council. I have also seen how too many of our Borough Councillors put party politics above the people who elect them.
This has to stop. In Hunmanby Ward, the only way to do so is to elect two good local independent councillors who will stand up for our villages. That is why I am standing in this election.  As there are two seats in the Ward, I will be supporting the re-election of Michelle Donohue-Moncrieff, who is also standing as an Independent.
I worked with Michelle and others to protect the White Swan in Hunmanby from conversion into housing units. Scarborough Council was set to wave the scheme through despite the opposition of the local community who knew how damaging its loss would be to village life. We succeeded in having the scheme rejected and supported the community through the subsequent appeal. The pub is now under new ownership with a secure future after some long overdue investment.
As Secretary of the Scarborough Civic Society, I have been concerned by the neglect of our conservation areas by our Conservative-controlled council. One of the attractions of Scarborough is its wealth of great architectural assets. Heritage is key to attracting the visitors which are so important to the local economy. Nearly ten years ago, work began on the appraisal of the central conservation area, necessary to assess which buildings have particular merit and should be afforded special attention. This work stopped in 2013, after the then Conservation Officer left and his work was never resumed. Our Conservative Councillors even voted to destroy the fine old building in Huntriss Row which had been their own headquarters; at least the façade has been saved thanks to the last minute intervention of the Victorian Society to list it.
The Lord Roseberry, which would be protected by listing under a local council which took its heritage seriously, was recently targeted by its owner to have most of its tiled roof removed; thankfully this was refused after many objections.
I share the concerns of former Conservation Officers, Chris Hall and Gordon Somerville, about the mediocre scheme for the re-development of the site of the former Futurist Theatre. If elected, I will campaign for this site to be remarketed. A Flamingo Land fun fair enclosed in a glass box might be welcomed as a solution to the mess left in the North Bay, but we need something much better for the unique setting of the South shore.
I hope to be elected on May 2nd alongside a few other Independents. It is not healthy to have key decisions affecting our main towns and rural villages taken by a small self-selecting clique when there are good people in other parties and without political affiliation who have much to contribute.
Paul Riley
Independent Candidate for the Hunmanby Ward of Scarborough Borough Council
12th April 2019.