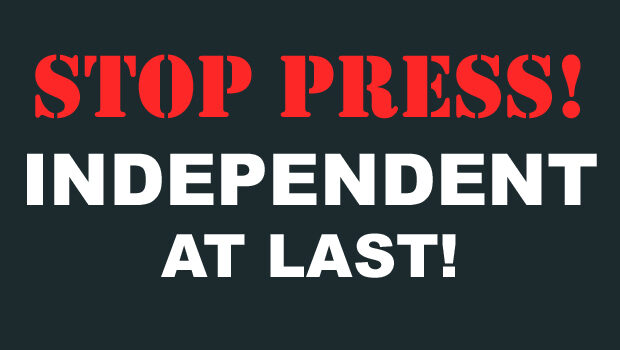 INDEPENDENT – At Last!
– an exclusive announcement.
~~~~~
It has now been reported to me that, following the Vote of No Confidence at an Extraordinary Meeting of Scarborough Borough Council on Thursday 28th January 2021, the prospective NEW Leader of the Council will be a widely-respected INDEPENDENT Councillor – NOT a Conservative.
This result is the only outcome which respects the will of the electorate of the Borough, whose massive swing to Independent in the May 2019 local elections has been denied by what I may respectfully describe as 'party-political horse-trading'.
The information reported to me includes the significant assurance that the prospective NEW Leader is committed to a so-called 'Rainbow Cabinet' comprising appointments across the political spectrum – on MERIT, with free votes, unfettered by party Whips. The final nail . . .
Now that is what I call INDEPENDENT.
Interested electors may wish to lobby their Ward Councillors in support of this supremely DEMOCRATIC initiative. Thank you.
~~~~~
The present composition of Scarborough Borough Council is as follows:
INDEPENDENTS
Independent Group (7), Cluster of Independent Members (4), Yorkshire Coast Independent Alliance (5)
Total = 16
CONSERVATIVES
Total = 13
LABOUR
Total = 13
GREENS
Total = 2
OTHERS
Total = 2