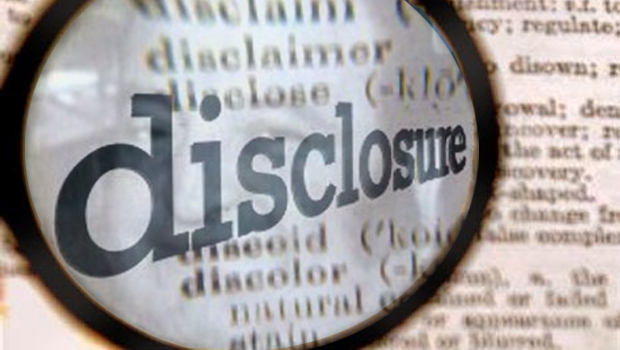 A Letter to the Editor from TIM HICKS, a regular contributor to the North Yorks Enquirer, commenting upon the Crown Prosecution Service disclosure (in response to Nigel Ward's FOIA request) that former Scarborough Alderman, Mayor and Councillor Peter JACONELLI was charged with a sex offence in 1972.
~~~~~
Dear Sir,

Further to the North Yorks Enquirer article revealing that Councillor Peter Jaconelli was charged with indecent assault in the 1970's, Nigel Ward has been mentioned in the Yorkshire Post on this topic and I read the Yorkshire Post article with great interest.  I was impressed.  It is a fine article making a lot of very good points on the Peter Jaconelli scandal and I reproduce it below for your readers.  

http://www.yorkshirepost.co.uk/news/main-topics/general-news/ex-scarborough-mayor-jaconelli-charged-with-indecent-assault-in-1970s-1-7477079

The Yorkshire Post article states: 

"Dozens of victims came forward to report historic sexual abuse by Jaconelli and Savile after the broadcast of the TV documentary Inside Out.  After launching an investigation into the abuse, dubbed Operation Hibiscus, North Yorkshire Police apologised to victims, but made no mention of Jaconelli being charged with any offence." 

The BBC TV documentary referred to in the article, in which I participated, is here.  This investigation forced North Yorkshire Police to initiate Operation Hibiscus.  In the programme, one of the witnesses describes how he made a complaint about Jaconelli to Scarborough police in 1968 and, even then, the Police were routinely aware of Jaconelli's offending.  I suspect, therefore, he had been investigated for offences many times before the 1972 incident and probably also charged, but no word of this has leaked out until now, thanks to your magazine's determination in the face of intimidation and obstruction to get to the truth and also to Nigel Ward's journalism. 

However, as you can see from his television interview, Assistant Chief Constable Kennedy makes no reference to Jaconelli having been charged (probably by his force), although I consider it is incredible that he did not know of it:

It beggars belief that it is only now – after umpteen failed investigations, including the Cross report referred to in my article, and the Operation Hibiscus investigation referred to in the Yorkshire Post article – that North Yorkshire Police are making enquiries to see if Jaconelli had ever been charged with a criminal offence. It is obvious that NYP are not interested in getting to the truth – or rather admitting the truth – about how Savile and Jaconelli were able to operate openly in Scarborough with the full knowledge of the Police.  

On a happier note, and to close this letter in a more positive vein for North Yorkshire Police,  I can confirm their efforts will not be in vain.

I will be proposing the Cross investigation and Operation Hibiscus for the NYE's 2015 Inspector Clouseau Memorial Prize for the most incompetent police operation to be covered by the NYE during the year. The competition for this award is always intense and there are a number of fine candidates from North Yorkshire, particularly from the Force Intelligence Bureau.  However, I do feel these two investigations warrant serious consideration for this prestigious award.

Yours faithfully,

Tim Hicks
Tim Hicks. Luxembourg. 25th September, 2015.