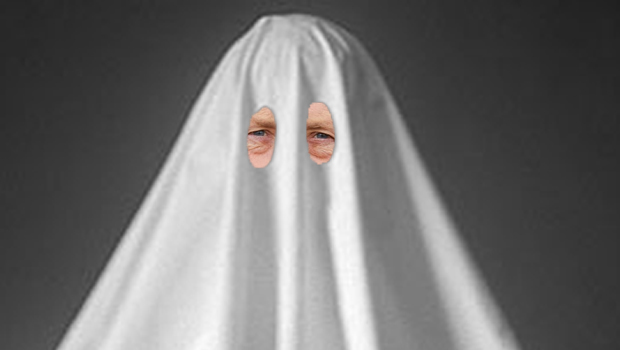 'Ghost' D-BID Votes Cast by BASTIMAN
– an "In My View" article by NIGEL WARD, up-dating his earlier piece "Should 'Ghost' Votes Render D-BID Poll Null & Void?".
~~~~~
Readers – especially those operating businesses in the Borough of Scarborough – will be interested (and perhaps unsurprised) to learn that it was none other than SBC Leader Councillor Derek BASTIMAN [Con.] who, in a letter to Scarborough & Whitby MP Robert GOODWILL [Con.], has admitted casting the 33 votes in favour of the D-BID on behalf of SBC's own unoccupied 'hereditaments' – including car parks and toilets.
Councillor BASTIMAN will not only have failed to endear himself to business proprietors here in the Borough, he may also be markedly less than 'flavour of the month' amongst his Conservative Party associates who are already in panic mode because of the perceived failure of the Prime Minister's handling of Brexit – a massive risk to Tory Councillors and candidates up and down the country:
https://www.conservativehome.com/platform/2019/03/andrew-lewer-tory-councillors-will-pay-the-price-if-brexit-is-delayed.html?utm_campaign=twitter&utm_medium=twitter&utm_source=twitter&fbclid=IwAR1TNiTkV4_jG2roRix3V7CRWooC7EpouClex2ACXc_CirnFRyxtcwQhOaA
Small wonder that former Leader (and Mayor) Councillor Tom FOX [Con.] is making his own bid for a return to the Leadership role to bring the party's local fortunes back into a safer pair of hands – presumably in the hope that electors have forgotten or forgiven his record as the thirty-year copper under whose nose predatory paedophile (and fellow former Conservative Mayor) Peter JACONELLI offended with impunity for the better part of half a century, much of it with his chum Jimmy SAVILE.
Tories – safer pair of hands? Only in the mind, perhaps, of 'wordsmith' paedo-apologist Councillor John NOCK [Con.].
Also of interest: