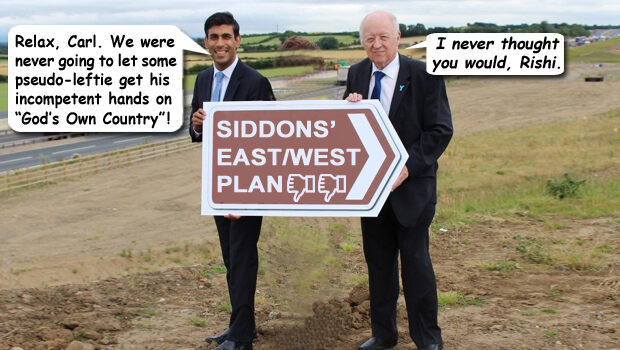 In a satirical spirit, the North Yorks Enquirer presents the two-hundred-and-thirtieth in a continuing series of so-called "Photoons" – cartoons developed from digital photographs – highlighting the more amusing aspects of current affairs in North Yorkshire and far beyond.
Readers are left to place the protagonists in the context of news articles.
Enjoy!
[Satire]
BREAKING: New unitaries to be formed in county reorganisations
"A new North Yorkshire unitary council is set to be created after a proposal from North Yorkshire CC for a single unitary on the footprint of the existing administrative county was successful following a recent government consultation on reorganisation."
Dear Councillor Siddons,
What is the total amount that Scarborough Borough Council spent pursuing the East/West pipedream?
Yours,
The Man on the Clapham Omnibus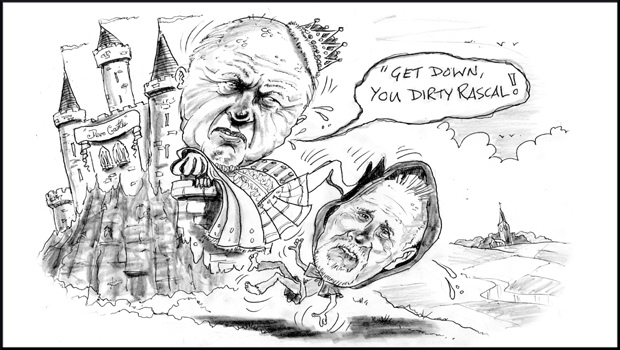 19th August 2020