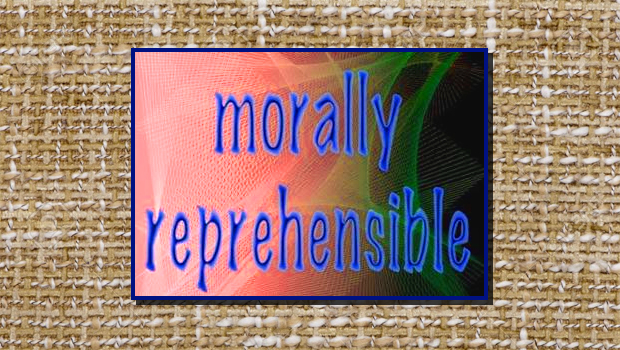 A Letter to the Editor by regular contributor  Tim HICKS FCA, in response to the "Reprehensible" article by Satish SEKAR, published here on the Enquirer on 31st December 2015.
~~~~~
Dear Sir,

I read the North Yorkshire Enquirer article "Reprehensible" by Mr Satish Sekar with great interest.

The Karen Skipper Murder

In the article Mr Sekar laid out the case of the injustice that was done to Philip Skipper when he was wrongly accused of the murder of his wife Karen in 1996, because South Wales Police had wrongly eliminated the real murderer as a suspect.  Philip Skipper was acquitted in 1997, but had to endure the ordeal of a trial and – despite being cleared – the subsequent suspicion and wagging tongues until he died in 2004, aged 48.

The real murderer, John Pope, was convicted in 2009, but he was subsequently acquitted by the Court of Appeal.  A second trial in 2011 convicted him, thereby posthumously establishing Philip Skipper's innocence beyond doubt.

The Lynette White Murder and Miscarriage of Justice

In the article, Mr Sekar made reference to the murder of Cardiff prostitute Lynette White, in which five innocent men – Tony Paris, Yusef Abdullahi, Stephen Miller (White's boyfriend), and John and Ronnie Actie – were wrongly accused of the murder. The Acties were acquitted, but sadly, the other three were convicted of a crime they did not commit and sentenced to life imprisonment. I remember the case well and remember watching a Crimewatch UK reconstruction in 1988.  I am originally from Cardiff and followed the case and Mr Sekar's commendable part in confronting and rectifying this appalling miscarriage of justice closely.

Two years after their conviction and following a media campaign, Mr Paris, Mr Abdullahi and Mr Miller were cleared on appeal in 1992.  The judge commented on the interrogation of one suspect "short of physical violence, it is hard to conceive of a more hostile and intimidating approach by officers to a suspect".  He described the interrogations as a travesty.

In 2000 the case was reopened and DNA evidence led to the conviction of Jeffrey Gafoor for the murder of poor Ms White.

In February 2007, three of the prosecution witnesses in the trial that convicted the three men were charged with perjury.  Their defence was that they had been intimidated into making false statements by the police.  They were convicted of perjury and sentenced to eighteen months imprisonment.  In sentencing, Mr Justice Maddison said: "It's been submitted on your behalf, accepted by the prosecution, and I accept it myself… you were seriously hounded, bullied, threatened, abused and manipulated by the police during a period of several months leading up to late 1988, as a result of which you felt compelled to agree to false accounts they suggested to you."

In July 2011 two Chief Inspectors, a Chief Superintendent and five Detectives from South Wales Police went on trial for conspiracy to pervert the course of justice, in what was arguably the largest Police corruption trial in British criminal history.  Four other retired Police Officers were scheduled to stand trial separately in 2012. The prosecution case was that these Officers had bullied and intimidated witnesses into perjuring themselves, to ensure that the five innocent men were convicted on the basis of fabricated evidence. The case collapsed on the 1st of December 2011 because documents that should have been disclosed to the defence had been destroyed by the Police. The CPS therefore offered no evidence and the judge directed the jury to record 'not guilty' verdicts.

The missing documents were subsequently found, but of course by then it was too late.

Mr Sekar's comment to Channel 4 News was:

"It is a very, very sad day for justice, as it suggests you cannot ever prosecute police officers successfully if you can't do it in a case like this."

Mr Satish Sekar


So what does Mr Sekar and events in Cardiff have to do with the North Yorks Enquirer?

Mr Sekar is an internationally renowned investigative journalist.

His work on the Lynette White cases demonstrates how important it is that the Police are held to account publicly by investigative journalists.  It also shows the difficulty in exposing corrupt Police practices and bringing corrupt Police Officers to book.

In 2010, Mr Sekar founded Fitted In, a group of concerned people who decided to organise themselves to achieve their potential to facilitate policy changes in the criminal justice system. It helps individuals who have become involved in cases of injustice caused by the failures of the criminal justice system, including the Crown Prosecution Service. Its members include Michael Mansfield QC and Solicitor Gareth Pierce, famous for their work on miscarriage of justice cases. I was very impressed that they are aware of the North Yorks Enquirer's work and that an investigative journalist of Mr Sekar's calibre and reputation has contacted the North Yorks Enquirer and submitted an article to it as a guest author.

Yours faithfully,

Timothy Hicks
Tim HICKS, Luxembourg. 10th January, 2016.