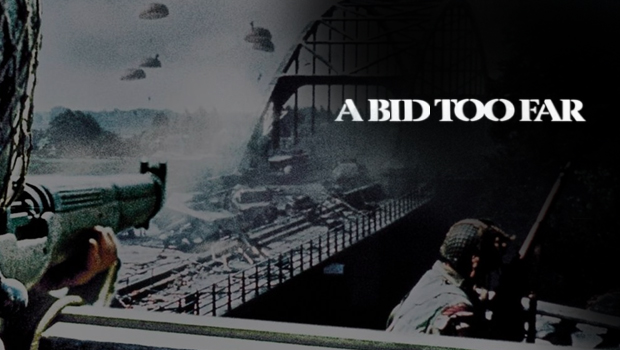 Yorkshire Coast Deserves Better than YCBID 
A very timely Letter to the Editor from a local businessman, criticising the establishment and performance of the Yorkshire Coast BID.
~~~~~
Dear Sir,
It will be nearly 2 years this August that the Yorkshire Coast BID has been with us;  without intervention there will be 3 more years. The COVID-19 pandemic has only prolonged this terrible situation.
From the start, the consultation was typical BID. The local businesses that were going to pay for it knew nothing about it. The Vote itself was textbook; just legal enough so that no-one would challenge the vote or methods. The Yorkshire Coast BID did what BIDs do best; convince a small number of businesses to vote 'Yes' while ignoring almost everyone that they are going to tax.
Since its conception, there has been little support of the Yorkshire Coast BID. The board of directors has never been full and the few local businesses that were board members have resigned, leaving just government officers and a few voluntary payers.
The business plan of the Yorkshire Coast BID is now unachievable (if it ever was). COVID-19 has affected the last 12 months and will continue to have unknown issues in the following years.
From the start, their business plan seemed poor, second-rate and had little connection with the businesses it was meant to help. It was as though the ideas were copied from other BIDs.
Their implementation wasn't much better; slow getting going, no-one knew about it and there was no local involvement. I would question whether the Yorkshire Coast BID staff have the right skills or expertise to manage such projects.
There are a few key points that need highlighting now. The Yorkshire Coast BID is much larger than most BIDs, and the geographical nature presents a unique challenge. One would expect that those running the BID would have experience in a similar role delivering projects and being willing to talk to businesses that pay, encouraging involvement, showing them what benefit the BID might be to them.
You would have thought that with such a poor voter turnout, a very small winning margin and many questions surrounding the voting papers, that they would want to change people views and allow them to ask questions to seek answers. How hard would it have been to visit, call, send a letter or simply just do a public consultation?
The decisions made by the Yorkshire Coast BID have made the relationship between themselves, the levy payers and the Councils very challenging. Issuing of court summonses to businesses that have never had any contact with the Yorkshire Coast BID seems unbelievable. Would a business resort to court orders without any sort of direct contact first?
I wonder how many business owners know what they are paying for, how many will have phoned the Yorkshire Coast BID to ask what exactly they will get for their money? I believe it only right that they should be able to justify how they intend use it and what they are going to spend my money on.
During the pandemic, the Yorkshire Coast BID failed. They hid away and offered nothing of note to anyone. Even by BID standards, they were very poor. This was a chance to change people minds and make businesses think that the Yorkshire Coast BID might be worth it after all. But they hid – and asked for a government handout.
If we are not careful the Yorkshire Coast BID will be allowed to roll on, staff will continue to be paid extremely well, contracts will be signed and money will find a way to be spent. The latest minutes suggest that they are not chasing any payments for now, but it is only matter of time before they will be sending out reminders.
In Hexham, where pre-COVID-19 support for their local BID was better than the Yorkshire Cost BID, these conversations happened. Open public meetings happened, and public consultations happened (similar to the YCLPA) and the voices of businesses were respected. All indicators show that the Yorkshire Coast BID has constantly had less support than the Hexham BID.
Conversations, difficult ones, need to be had soon. Let's talk and be honest, and see if there is a way forward. No-one should be forced to pay and certainly not taken to court, definitely not now.
To those that have paid already, make sure you get your voice heard, ask them what they are doing for you and your business, make them accountable. That money will defiinitely get spent (large amount on staff) and it's unlikely you will see much in return or your money ever being refunded.
Our business has not paid, like hundreds others, and we are prepared to go to court. I do not hope it ends in this way. I would like to see the Yorkshire Coast (not the BID) in the press for the right reasons, not the wrong ones.
Yours, etc
[Name and address withheld]