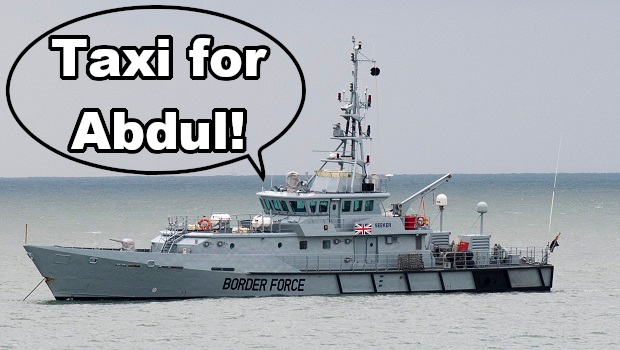 As we've experienced since the Blair years, we live in a country where the Establishment is at war with the truth. The Establishment go to great lengths to cover up the truth and actively encourages illegal immigration.
You can now paddle across to England from France and illegally enter the UK without prosecution, all while we've been locked up in homes for months on end and forced to wear masks to enter a shop or be fined.
If you're an unskilled illegal immigrant, the Establishment will give you a nice cuppa when you land in Dover, fresh clothes, a coach trip to a plush four star hotel in the UK where you will stay for months on end at the expense of the British taxpayer. On top of that you'll get a handful of our cash once a week to do with as you please. Some illegal immigrants have had an all expenses trip to Anfield, home of Liverpool Football Club.
It doesn't matter if you've got no appreciable skills to offer the badly hit UK economy, you're a member of the Iranian Revolutionary Guard on a mission or you're a Somalian Pirate looking to plunder some booty, the door is open say the Establishment. Its only taxpayer's money and they are a generous lot.
What can you not do? As an Englishman you cannot turn up in a public car park in Dover and film illegal immigrants getting on coaches for the long trip to the four star barracks hotels across our island, because if you do, you'll be arrested and carted off for letting people know just what the UK Government is doing in your name.
I would suggest the best place to house foreign criminals are large prison ships. Can you imagine anyone in the Conservative Party having the spine to do something conservative for a change? Nope, neither can I.