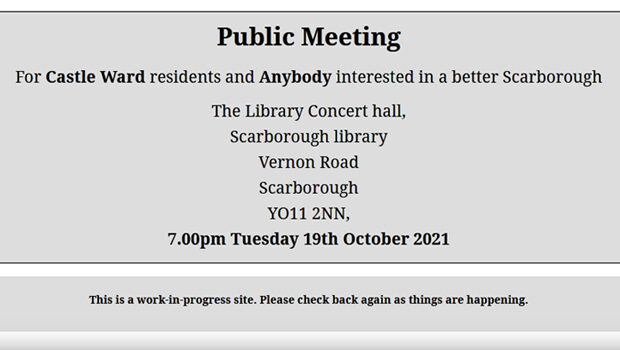 Scarborough Borough Council's long term plan to flush £14 million of Borough taxpayer's down the toilet and spend £22 million on a block of flats for students and nurses, which will only be worth £7 million when it opens, will come under scrutiny at a public meeting to be held at 7PM at the Library on Vernon Road, Scarborough. More details here:
https://oldtownscarborough.co.uk/
Tuesday will be an interesting evening for the Castle Ward Councillors. I would imagine the two Labour Communists, Alex Bailey and Carl Maw,  are all in favour of wasting piles of taxpayers' money on a building where the finer etiquette of tractor production can be discussed with aspiring junior members of the party.
The other elected councillor in Castle Ward is Independent Janet Jefferson. In conversation Jefferson will sit on the fence about the Argos building and talk of upsides and downsides, but her support for the project is unequivocal – as these clips from the 16th June 2020 Politburo Cabinet meeting prove.
There is also a further clip from 6th September 2021 showing her unwavering support. Councillor Jefferson then proceeded to vote AGAINST the motion to hold a review of the project's business plan.
A Million Times Better!