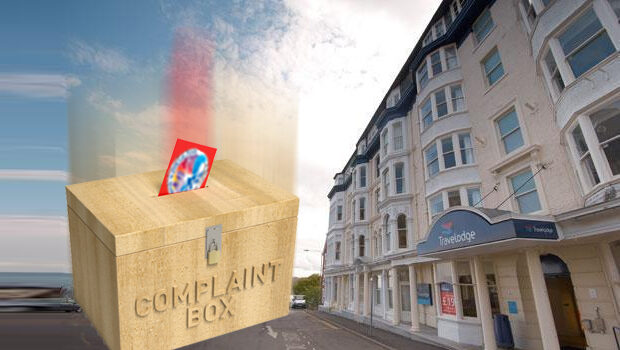 Travelodge Deal – Solicitor's Challenge
an "In My View" article by NIGEL WARD, disclosing what would appear to be the first salvo in a potential legal challenge to Scarborough Borough Council's purchase of the St. Nicholas Hotel and its subsequent leasing to tottering hotel giant Travelodge.
~~~~~
Regular readers will be familiar with the furore over the Executive Decision of SBC Commercial Director Richard BRADLEY (known, somewhat disparagingly, as 'The Brighton Bin Man' – a reference to his past experiences in waste management at Brighton & Hove City Council) – to purchase a run-down hotel at an inflated price and lease it to an apparently failing hotel chain.
Thanks to the public-spirited actions of a number of Scarborough Borough Councillors, I am now able to reproduce a (suitably redacted) letter from one of the North of England's pre-eminent law firms, lodging a Formal Complaint on behalf of a prominent client.
See below, or download here.