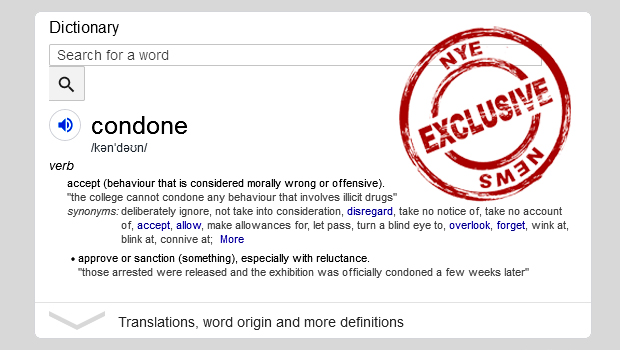 We had an inquiry from a gentleman on Facebook who was concerned that we reproduced an official response from the Scarborough & Whitby Conservative Association and it was redacted to tell only one side of the story.
The gentleman was also concerned that the title of the article "Scarborough Tories Condone 'Psycho Bitchy' Comment" did not actually reflect the content of the email.
Ms Donohue-Moncrieff's agent, Mr Pickering, received a copy of the email and made the following response.
Dear Mr Lewis

I am the Electoral Agent for Michelle Donohue Moncrieff, Independent candidate in the local elections.

I am a former Conservative Party Area Deputy Chairman, ( North and East Yorkshire) Association Chairman ( East Yorkshire ) Councillor ( East Riding of Yorkshire Council ) and  won the party's top campaign award for the inaugural Humberside PCC campaign. I have been a senior member of the Voluntary Party. As such I have been directly responsible for dealing with local complaints and disciplinary matters.

Recently your candidate for Hunmanby Ward Scarborough Borough Council tweeted in utterly distasteful terms regarding my candidate's mental health.

Michelle has a mental health disability and recently, before full and proper diagnosis and treatment, was in repeated crisis leading to verbal outbursts and tweets which cited the actions of her Conservative colleges and Officers in provoking and aggravating her condition directly leading to her suicide attempts.

The council even went so far as to illegally disbar her from attending Council meetings. This matter is not yet resolved. Much of this has been reported and is readily accessible online.

Not only does your candidate feel it appropriate to refer to someone with a known mental health condition as 'Psycho' he is content to refer to women as 'Bitches'

He also made the news for linking Hilary Clinton's experience with the Yorkshire Ripper's abilities as a lorry driver. Clearly this candidate clearly has issues with women which are deeply concerning. Views which should not be held let alone publicly expressed by any Conservative member and especially a Local Government candidate.

I do not however join the clamour for him to be deselected, expelled or whatever. He is your candidate, he represents the Conservative Party and if that is what the Party has become and those standards are acceptable to you then the electorate are wise enough to decide. Any action here is entirely internal and a matter of how you wish your Party to be perceived.

I do however object strongly and ask that you take action when an elector raises the above issue with the candidates Association and receives an official email in response, not only condoning and excusing the candidate but justifying the psycho element of the content of the tweet as being correct and appropriate. (copy of correspondence below)

The email is an official communication of the Conservative Party sent out from the Association Office on their official email account and written in her official capacity

by the Deputy Chairman, so must be deemed to be the view of the Association and the Conservative Party.

The author is not only the responsible Association Officer overseeing candidates and the Party's local campaign but is a Cabinet Member of Scarborough Borough Council.

This speak volumes for the Conservative Party's attitude to mental health when a senior member endorses and amplifies such abhorrent views.

If this is the official view of the Conservative Party, fair enough, your inaction will confirm this is the case. If it is not I would accept and appreciate your intervention to ensure your representatives at all levels are suitable for their positions and to publicly correct the record.

Your sincerely

Geoff Pickering