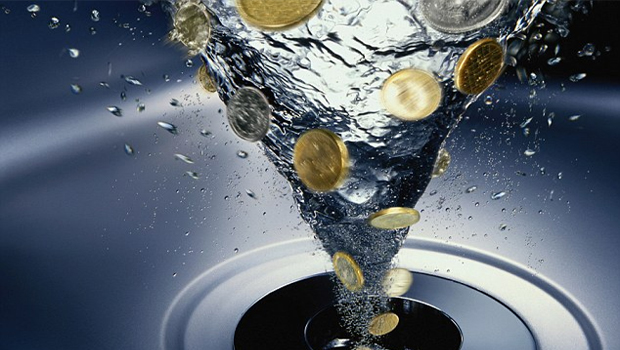 Time For A SHAKE-UP!
Guest Author MIKE WARD spells out the methodology of the Scarborough Tories' spin factory.
~~~~~
The Cash Cow that is Whitby: The Plug-hole that is SBC 
Scarborough Borough Council continues to take the 'proverbial' out of the residents of our Town as well as its monies.
"Pier Works to shut down" – Whitby Gazette 
Did we honestly expect anything else?
After months/years of prevarications & delays we are now told of yet another delay.
How much work, if any, was actually done in the last few weeks?
Will this delay now allow SBC to gain even more interest on the monies banked?
North Yorkshire Enquirer article 17th September 2018:
'Would anyone be surprised to hear in the coming weeks that unfortunately with the 'unforeseen' winter months approaching work has had to be postponed until next year even after a possible token show of workmen on site for a few days waiting for the weather to deteriorate?' 
You can read them like a book.
You can picture the front page of an April 2019 edition of the Whitby Gazette already:
'RESTORATION OF THE WHITBY PIERS TO START MAY 2019'
Congratulation and thanks, especially to our local hard-working
Conservative Councillor(s), for saving our Piers.'
But hang about: aren't the Scarborough Borough Council Elections to be held on 2nd May 2019?
Work on the Piers would be 'news' – so wouldn't be covered by any election embargo on 'electioneering'!
Will another delay then be announced in June with the weather 'too hot'?
We need Councillors who care passionately about our Town and who will not simply bend when leaned upon by Officers (our servants) and the 'inner circle' of Councillors with blinkered vision and personal ambitions.
Our Town needs investment and cannot just be seen as a cash cow for the Council's coffers.
Too much is being taken out of the Town from community charge, business rates, parking and harbour revenue whilst so much needs to be done.
Where is that money going ?
Down the plug-hole that is Scarborough Borough Council.
Local residents are subsidising losses such as the Open Air Theatre, the demolition of The Futurist and soon the Waterpark.
When the Waterpark operator (Alpamare UK) pulls out, we will be left to pick up the pieces of the £9m loan and a failing business.
The business plan, as presented, was never sustainable.
The responsibility for public services, repairs and development is down to SBC, but they have been fortunate in having the Chair of their Planning & Development Committee on our Town Council.
WTC was 'persuaded' to take over the responsibility for toilets, so residents now pay twice for this service, and also to gift SBC £100k plus from the parish precept for the pier footbridge.
We need one unitary authority which, unlike SBC, might listen, show some common sense, care and have a vision for Whitby. 
DON'T LET IT CONTINUE – ENOUGH IS ENOUGH!