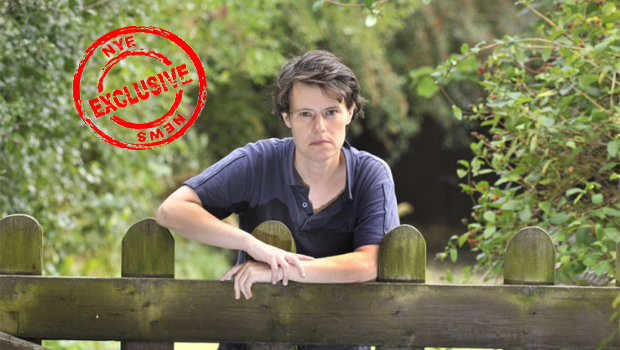 SBC Independent Group Resignation
an "In My View" article by NIGEL WARD, reporting on an important shift in the power blance at SBC.
~~~~~
I have been made privy to the information that Councillor Michelle DONOHUE-MONCRIEFF has informed Chief Executive Mike GREENE that she has resigned from the Independent Group – but NOT (needless to say) from the Council.
Mr GREENE has apparently acknowledged Councillor DONOHUE-MONCRIEFF's resignation.
However, at the time of writing, Councillor DONOHUE-MONRIEFF is still listed as a member of the Independent Group on the Council website. This may be no more than an oversight . . .
The Independent Group has issued the following statement:
"The Independent group on SBC are truly sorry that Cllr Michelle Donohue-Moncrieff felt the need to walk away from our group last night. We can honestly say that we did all in our power to make Michelle feel welcome and included. However, irreconcilable differences, with regard to the future of the Independent group, have developed between Michelle and the group, with group members wishing to follow a path which, unfortunately, Michelle is unwilling to accept. We fully understand that she is at odds with the direction of travel all group members now intend to take; but group members feel that it is in the interests of our residents that the Independent group should be closely, and actively, involved in the many often crucial decisions presently being taken by SBC. It is therefore with deep regret that we sadly, but with the greatest of respect, accept her resignation from the Independent Group and wish her all the best for the future".
It would be premature, at this stage, to speculate on the precise nature of the "path which Michelle is unwilling to accept". I should expect that it will not take long to reveal itself.
Meanwhile, the Independent group is now back to ten members, having briefly increased to eleven when Councillor Andy BACKHOUSE recently resigned from the Conservative Group and joined the Indies.
These developments come on the heels of persistent rumours that Councillor Sue TUCKER [Lab.] (Whitby West Cliff) is contemplating resigning from the Council – an eventuality which would, of course, give rise to a by-election (for which the Tories are rather spoilt for choice, given that there are at least three Tory former Councillors who lost out in May and who may view this as an opportunity to rejoin the Council – to say nothing of the "X" factor).
I may even have a crack myself . . .