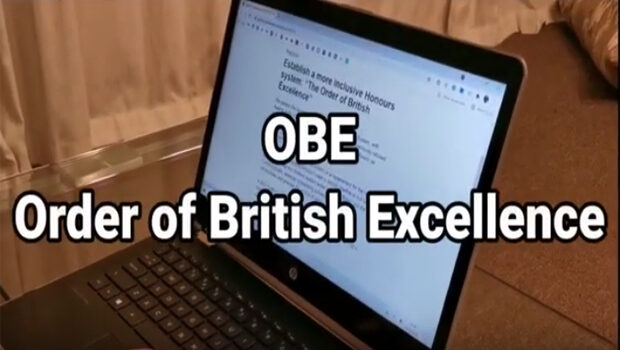 Campaign to reform Honours System
Former Prospective Parliamentary Candidate for the Scarborough & Whitby constituency, Mike Beckett, is promoting a move to reform the Honours system.
PRESS RELEASE
New government petition launched to make the Honours System more inclusive.
Inspired by charity leaders who have called for the Honours System to be made more inclusive and also the work of politicians of all parties who have looked at this problem previously in Public Administration Select Committees, the petition proposes establishing a new Honours System the Order of British Excellence. It calls for people who previously refused Honours to be offered an equivalent British Excellence Award, as should recipients of historically awarded Honours.
The Government announced in December they had no plans to change the Honours System and having listened to the State Opening of Parliament they revealed no new plans then. So if you would like to support making the Honours system more inclusive, then please do sign and promote this petition, which has just gone live on the Government petition website. https://petition.parliament.uk/petitions/585674
Mike Beckett, Chief Officer of Colchester Foodbank has produced a promotional video on Facebook https://fb.watch/5ApSUG6UIY also on LinkedIn https://www.linkedin.com/posts/michaelbeckettesq_establish-a-more-inclusive-honours-system-activity-6800659811701800960-R7nI to promote this. Perhaps you might like to share one of these or tweet about it?
Howard Lake publishes UK Fundraising (https://fundraising.co.uk), the news and community site for charity fundraisers. Howard says, "Every year the Honours system recognises the remarkable and often lifelong service of thousands of volunteers, charity staff, philanthropists and civic-minded people. Yet linking these achievements to the era of empire is outdated, unnecessary and hardly inclusive. Celebrating the *excellence* of these worthy individuals is a much better approach."
The problem of how to implement this Honours System would be up to the Government of the day: whether they would want it to be a parallel alternative system or a replacement for the current system. Honours recipients shouldn't need to debate whether or not to accept them. Help our Honours system better represent Britain and the Commonwealth, celebrate outstanding achievements, unify our communities and promote the pursuit of service and excellence.